How is Prosperity Still Possible in Today's Global Economy?

Friday, 13 November 2015 from 11:00 to 12:30 (GMT)
Event Details
How is Prosperity Still Possible in Today's Global Economy?

By

Ken Webster, Head of Innovation, Ellen MacArthur Foundation

Friday 13 November, 11.00-13.00
UCL Wilkins Garden Room


Which Way Out?
Where will prosperity come from in a global economy facing rising consumer demands, environmental challenges, volatile resource prices and the end of easy credit?
In this presentation and dialogue, Ken Webster will argue that our linear 'take-make-dispose' economy is a 19th-century heritage adrift in the 21st-century reality. The time is right to move towards a circular economy - a regenerative model based around feedback-rich flows allied to new business models.  The economic advantage lies in designing out waste, enabling access over ownership, using materials in cascading systems and radical resource productivity with the prospect of rebuilding capital and resilience.
Agenda:
10.30-11.00 – Registration and refreshments (tea, coffee & biscuits)
11.00-11.05 – Brief introduction from Prof Paul Ekins OBE 
11.05-12.00 – Presentation by Ken Webster, Head of Innovation, Ellen MacArthur Foundation
12.00-12.30 – Q&A session
12.30-13.00 – Lunch

About the speaker: 
Ken Webster is Head of Innovation at the Ellen MacArthur Foundation, a leading think-tank on the circular economy. Long aware of the limitations of a linear economy, and deeply influenced by the cradle-to-cradle design philosophy, he has spent many years contributing to the debate around how the economy might better fit real world systems and create new forms of abundance. His latest book is The Circular Economy: A Wealth of Flows. Ken is a visiting fellow at Cranfield University and Honorary Teaching Fellow at the University of Bradford School of Management.
Click here for more details about the event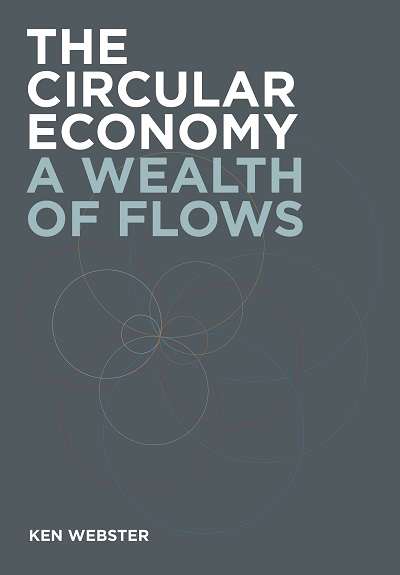 Luch and refreshments available
---
This event is being organised in collaboartion with the Disruptive Innovation Festival 2015. 
Be part of the Disruptive Innovation Festival (DIF) 2015 - an online, open-access event staged over three weeks by the Ellen MacArthur Foundation. The DIF invites thoughtleaders, entrepreneurs, business, designers, makers and learners to explore the question: "the economy is changing - what do I need to know, experience and do?"

Over 10,000 attendees took part in the inaugural DIF last year, and the second event will be even better and bigger providing participants with an abundance of opportunities to explore the economy through a different lens.

Today's linear 'take make and dispose' economy is reaching its limits - could a restorative, regenerative and circular economy be the ultimate disruption?
When & Where

Wilkins Garden Room
University College London
Gower Street
London
United Kingdom


Friday, 13 November 2015 from 11:00 to 12:30 (GMT)
Add to my calendar
Organiser
The UCL Institute for Sustainable Resources was established as an academic department in 2011. It is a cross-disciplinary institute set up to carry out research, teaching and enterprise work in the research theme of sustainable use of resources and the environment and to bring together capabilities from across UCL. In 2012 we were re-located within the Bartlett, UCL's Faculty of the Built Environment, and have developed a close relationship with UCL-Energy, with which we undertake joint projects, and share research tools and approaches.