How market research can help you leverage business growth &competitive adva...
Description
You will also need to register on Meetup for this event
https://www.meetup.com/TechCitizen/events/247221799/
*** Bring your laptop with you***
WHO IS THE EVENT FOR

For anyone who has a business question starting with WHO, WHAT, WHERE, WHEN, WHY, WHAT IF, HOW?

For anyone who would like to understand their market, response to their ideas, service, offers and even regulatory direction in order to make decisions to improve business growth and margins.


KEY TAKEAWAYS

The key takeaways are:

. Understand what market research is - different types and how they can help you & your business

. Understand how research based insights can spark & add impetus to business launch, profitability & growth

. See some concrete examples of how research has supported decisions and improved offers to the marketplace

. How to conduct market research in an effective way

. Common mistakes researchers make and how to avoid them


AGENDA

2 pm to 2.15 pm Introduction and networking

2.15 pm to 2.45 pm Part 1 – Seminar

2.45 pm to 3.00 pm Q and A

3.00 pm to 3.15 pm Break

3.15 pm to 3.45 pm Part 2 – Case study

3.45 pm to 4.00 pm more networking


SPEAKER PROFILE

Jeff Deighton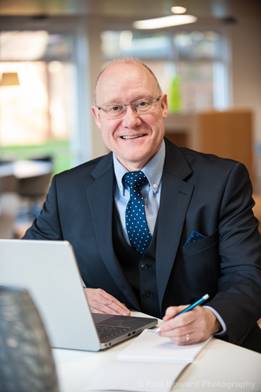 Since founding insight engineers as an independent expert market research agency 15 years ago, I have enjoyed delivering grounded research answers and strategic insights to client questions in B2B & Consumer target groups for UK and international clients.

Whilst we work for well-known multi-country brands & organizations, over the years we have stayed close to our entrepreneurial roots and supported new start-ups with their scale up and expansion, with the support of a network of strong partners and contacts built up over time

Inquisitive and problem-solving by nature, I appreciate best practice and models of strategic thinking and seek to align the necessary practical details of our research to your bigger picture and business issue. My heart continues to enjoy communication & proposition innovation and executive interviewing, with my head always looking to provide an objective and grounded voice into decision-making process. I enjoy the arenas of innovation, communications, user experience and customer/prospect engagement, aiming to build repeat sales, affinity and advocacy. Some client relationships go back over 25 years – if we have worked together, you know I can be trusted to reliably deliver and evolve with you.

In recent years I have especially enjoyed transferring my skills & experience in traditional media, such as TV and press, across to digital engagement, UX testing, and on-line research. In the last 1-2 years we have conducted Primary research projects in 26 countries.

A special part of my work is to flexibly support when needed on strategic or time-critical projects via the hourly/day rate basis of our 'Friendly Review' engagement.

I have been a full MRS Member for nearly 30 years and enjoy being a member of BIG, Esomar, and the ICG. My wife and I have been blessed with 4 children at now they are away at university & at work, I am enjoying being an active Colts cricket coach & player again in my spare time.


COMPANY PROFILE

INSIGHT ENGINEERS

insight engineers has a 15 year track record of delivering insights & research solutions to leading organizations in GB & Europe. We conduct B2B & B2C Primary Quantitative & Qualitative Research in 6 specialist areas and advise others on the research & insights process.

We make and keep 3 promises
1. The money we help you make (or save) will outweigh your investment in us.
2. Senior & experienced people will work on your business.
3. We will deliver Insights, Consequences and Recommendations.

Methodologically Neutral - We are methodologically neutral, seeking to create tailored, bespoke solutions that suit your target audiences and how they best respond to inquiry.

Multi-Faceted Approach - We conduct stand-alone Quantitative, Qualitative and Desk Research, but multi-faceted approaches often best generate enriched answers to the business challenges our Clients want solved.

Understanding Your Target Groups - Customer/user experience & Prospect engagement, understanding the decision-making process and its triggers & barriers, Targeting and Brand/Proposition/Communication development are typical engagements & our passion.
Cafe conduct
The venue is provided to Tech city for free and we need to respect the owners hospitality.
You are required to buy one item from the cafe counter.
You are not allowed to consume/leave any drinks (including all branded water and fizzy drinks) and
food from outside, on the premises.
Laptops
Bring your laptops with you and
make sure your battery is fully charged.
Directions
Nearest tube: Old street
Next to Pret a Manger
Top floor of the Angel
You will also need to register on Meetup for this event