Hear how PluggIn helps marketing teams tangibly achieve brand social impact within target markets, delivering FOUR invaluable benefits.
About this event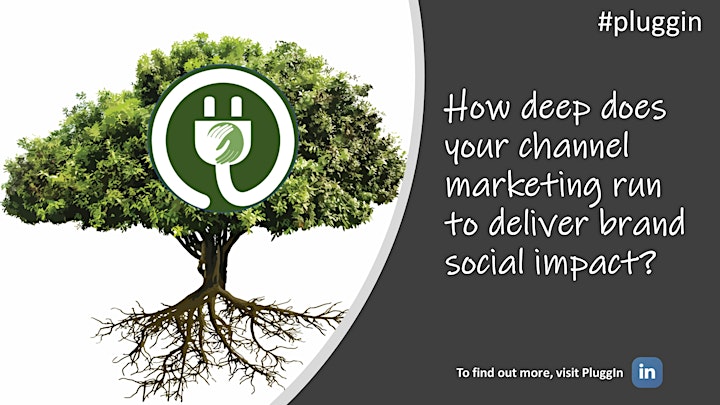 This session introduces you to a powerful new UK channel marketing solution , which gives you the ability to strategically target your brand within key geographies - aligned to thematic social impact activities.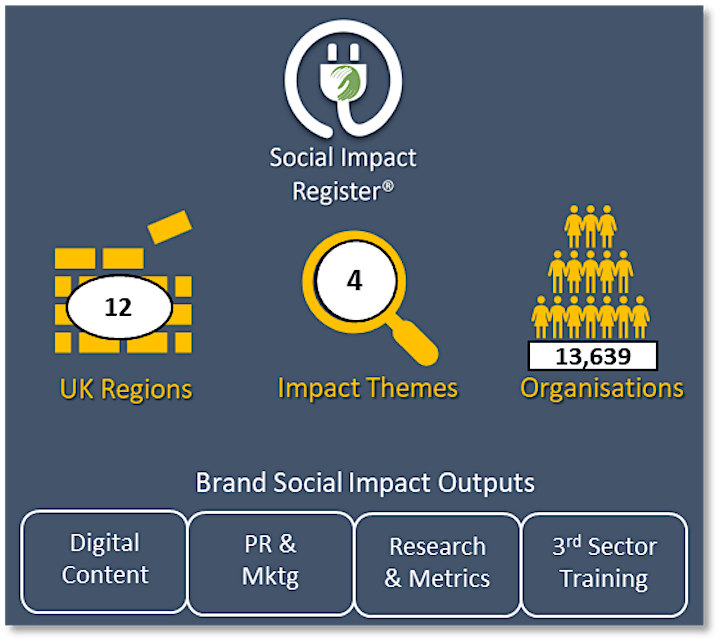 During the webinar:
We'll explain how easy it is to PluggIn and then strategically position your brand within the Social Impact Register®.
We'll demonstrate how we help you immerse your brand into research-based social impact activities being delivered within 12 UK regions, by over 13,639 voluntary, charity and social enterprise (VCSE) organisations operating within FOUR social impact themes.
We'll outline how we provide you with Brand Social Impact Outputs which enhance your marketing capability and provide an enviable credibility in the social impact space.

We'll also:
Introduce our Membership model, and how this enables everyone to pluggin-n-go.
Introduce Social Impact Sponsorship and how this links to geographies, themes and providers.
Introduce the Bronze, Silver, Gold and Diamond Sponsor Awards , and how we regionally and nationally showcase all member companies.