Description
Join us for an intimate chat and Q&A with female founders rocking the startup world and proving that anything is possible with enough perseverance, resilience and creative problem-solving.
Meet Sarah and Farah, Co-Founders HANX
Farah and Sarah made the leap from investment banking and gynaecology respectively to create condoms that empower women. Luxury condoms that are stylish and safe, designed with women in mind.
Hear how Farah and Sarah took their idea and launched their business, the challenges they've navigated along the way and their insights as female founders.
Agenda
Arrival and Registration: 12:15 - 12:25 pm
Interview and Q&A: 12:30 pm - 1:15 pm
In praise of Hanx
"Smashing the Stigma" - Marie Claire
"Cult handbag item" - The Stylist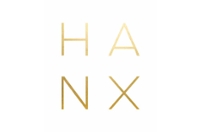 About Huckletree West
Huckletree West is West London's first coworking space for digital lifestyle startups and influencers. Based in the former BBC MediaWorks building, Huckletree West provides creative workspace for 500 members across 30 private studios, 150 dedicated desks and 100 hotdesks. Targeting fashion, media, design and gaming-focused businesses, Huckletree West features an in-house VR studio which will offer VR/AR masterclasses in partnership with Realities Centre.