Description
New Year Resolutions and Why You Are Most Likely to Fail!
Most New Year Resolutions will start on January 1st. Most New Year Resolutions will have failed by Blue Monday, January 21st.
Why? Because although people start out with good intentions and a large dose of willpower to make the positive changes they would like to achieve, this is rarely enough to achieve long lasting and permanent success. You can test this hypothesis by asking yourself the question "What was my New Year resolution last year? Did I stick to it? For how long? And "Will I make the same (futile) resolution this year?
Blue Monday is said to occur on the 3rd Monday of January when the combination of post Christmas blues, cold, dark nights, incoming large credit card bills and a recognition of our failed New Year's Resolutions come together to bring you one big dose of unhappiness! Don't be one of those who feel disheartened and disappointed by week three in 2019.


THERE IS A BETTER WAY TO SUCCEED
Meta analysis of hundreds of studies has shown that hypnosis is an effective way to make positive change at an unconscious level and the science of behavioural change informs us of how to create new habits that can replace unwanted ones.
If you want to make PERMANENT change (not just for a few weeks) that becomes incorporated into you daily life without effort, either of these approaches will support you. A combination of both will provide you with the best possible chance of creating the positive change you'd like to see AND provide you with valuable resources so you can better manage the way you live your life. POSITIVE change is possible when you know how and when you have the right resources.
Make 2019 the year you take back control and live the life you want.
Achieve your goals whatever they are, for good!
Learn a skill that you can access whenever you need support.
In order to succeed in the long term you need to understand and accept this simple fact - change is difficult, no matter how much you want it. If it was easy then you'd just do it wouldn't you?
I have designed two workshops that are delivered on the same day to help you not just achieve your New Year's Resolutions (if you have any) but enable you to use two very powerful resources that will allow you to create ANY positive change ANY time you want without needing to rely on the strength of your willpower.
Both workshops are grounded in evidence based science, not self-help, wishful thinking or self-determined willpower! You can take either or both of them separately or together. A combination of the two will provide you with the most powerful set of tools for self-development and positive change.
Workshop one - Learn the skill of self-hypnosis, the untapped resource will run on the morning and
Workshop two - Click on this link Learn the science of how to make positive change last will run on the afternoon of Friday January 4th, 2019 at Fenwick Wellbeing Centre, Lyndhurst, Hampshire.
* please note there is no requirement to attend both workshops, they are run independently of each other
Workshop One - Learn the skill of self-hypnosis, the untapped resource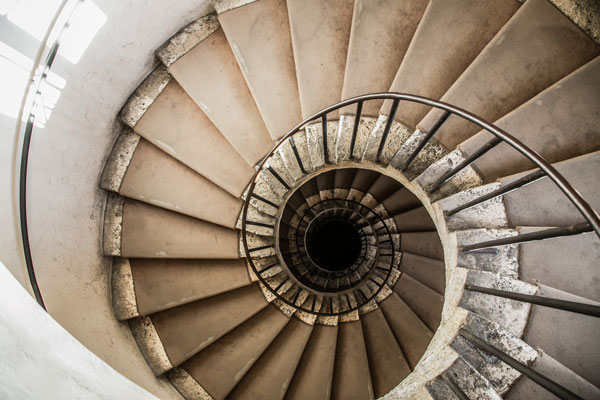 That's right! Self-hypnosis is a skill and therefore anyone can learn to do it! For many people it remains an untapped resource that is never utilised but after attending this course you will be able to use self-hypnosis to achieve positive change whenever you like.
Self-hypnosis is also a therapeutic state of relaxation in itself. In the same way that mindfulness and meditation practices are beneficial, self-hypnosis can be facilitated to induce a peaceful, calm state of mind and body.
I am a university trained Clinical Hypnotherapist (DipHE) and Positive Psychology Practitioner (MAPP) and I run a wellbeing practice at Fenwick Wellbeing Centre, Lyndhurst where the workshop(s) will be run. I will share my personal story and the successful outcomes I have achieved with self-hypnosis and guide you through the process that will enable you to do the same.
Once you have learned how to induce the state of self-hypnosis you will be equipped to give up old habits that no longer serve a positive purpose and form new habits and behaviours that will support your everyday happiness and success in your personal and professional life.
If you rely on willpower alone to make change, you will struggle and suffer. When change occurs at an unconscious level then it can become an automatic response that requires no effort.
You will be able to choose to use the power of self-hypnosis for whatever purpose you want, the choices are limitless but commonly people use self-hypnosis to -
Experience deep relaxation and overcome anxiety

Change unwanted habits and behaviours (ie. smoking, overeating)

Overcome self-limiting beliefs to Increase confidence and higher self-esteem

Relieve and control acute pain

Improve the quality of sleep and overcome insomnia

Relieve the effects of stress and worry

Overcome performance anxiety that occur in many situations

Get in touch with your most creative self


Small groups and personalised approach
The group size will be limited to ensure that everyone receives the personal attention they require and has the opportunity to ask questions relating to their own personal circumstances and goals. Before the course commences I will ask you to identify what you want to get from the course and the tailor the content accordingly. The course is delivered in a friendly and informal setting where you will feel safe and secure.
Some theory first
During the morning we will discuss what hypnosis is and most importantly, what it isn't to dispel any myths that you may hold about the subject.
Group hypnosis
I will facilitate group hypnosis so you have an experience and point of reference of what hypnosis feels like and the opportunity to ask questions about your personal experience.
Highly experiential learning experience
Then I will share several methods that you can use to induce self-hypnosis and together we will explore some of the phenomena that is frequently associated with hypnosis. This is both surprising and great fun!
Practice
Like any skill, self-hypnosis gets easier and more effective with practice. There will lots of opportunity to practice entering into condition of self-hypnosis during the course as well as guidance on how to continue the practice at home.
Self-hypnosis for anyone
There is no pre- requisites to attend this course. Whether you have experienced formal hypnosis inductions before or not, is irrelevant. Whether you think you are 'hypnotisable' or not does not matter either. You will quickly realise that hypnosis is a natural state that we access everyday. The difference is that you will be able to utilise and faciliate self-hypnosis whenever you choose to create positive change or simply experience the deep therapeutic relaxation that accompanies it.
Limited Spaces - Book Now to ensure your place
This course is always popular but January is the peak time as masses of people decide that they are going to make personal changes. So, book now and know that you have invested in something that may possibly change your life forever! There are discounts for those of you who decide to also book 'the Science of Change' course that follows this morning session.
*This course links with 'The Science of Positive Change' course that is run in the afternoon following this morning session. For more information use this LINK. Each course can be taken separately or together for a more comprehensive explanation and multi-method approach to making positive change. A discount is provided for those enrolling on both courses.
FAQs
Does it matter if I have never experienced hypnosis before?
No. The course does not presume that anyone has any knowledge or experience of hypnosis
Is hypnosis safe?

Yes, it completely safe and you will be guided through the process. Being in a small group means that you will receive personal attention and be able to discuss any concerns should they arise. Hypnosis is a deeply relaxing and therapeutic process that people find very refreshing and enjoyable.
Can I get stuck in hypnosis?
No! Definitely not. Despite what you might have seen on TV, hypnosis is a natural process and it is not possible to get stuck.
I want to use self-hypnosis for a particular issue, will this course be suitable for me?
Yes, you can use self-hypnosis for multiple purposes and these will be discussed and covered on the course. Additionally, all attendees will be contacted beforehand and asked about particular topics they would like to be covered.
The course is described as being based on scientic processes. Do I need to have an understanding of these?
No. Lesley will share some of the research and evidence that shows how effective self-hypnosis is but the course is very practical rather than theoretical. Above all it is designed to be fun and interactive.

What if I am someone who cannot visualise things and doesn't respond to hypnosis?
This is a common concern but it is rarely if ever a problem. If you can remember where you park your car and the colour of your front door, you are demonstrating that you can visualise things. Although there are some people who seem to be able to facilitate deeper states of hypnosis, research shows there is no link between this and success. Just like any skill, self-hypnosis is something that feels easier with practice.
What if I don't like the experience?
In the unlikely event that you don't enjoy learning about self-hypnosis and wish to leave the course, Lesley will offer a full refund.
Is there parking available?
Yes, there is adequate parking at Fenwick Wellbeing Centre
Do I need to bring anything with me?
No. You may like to write some notes but this is optional and Lesley will provide you with a handout. All you are asked to bring is an open mind and a desire to learn a new skill.
I have a question that hasn't been covered here
Please email Lesley at Lesleylyle@gmail.com if you have any questions or concerns and she will be happy to reply to you
Organiser of How to achieve PERMANENT & POSITIVE change in 2019 with Self-Hypnosis
Lesley Lyle is a Clinical Hypnotherapist,  Positive Psychologist and University Lecturer. She has been bestowed the honorary title 'Laughter Ambassador' by the founder of Laughter Yoga International, Dr Madan Kataria.
Her area of expertise is helping people manage stress and anxiety to become their healthier, happier self. 
In addition to running a wellbeing and clinical hypnotherapy clinic at Fenwick Wellbeing Centre, Lyndhurst, she is the founder of the New Forest Laughter Club and author of the book 'Laugh Your Way to Happiness'( published by Watkins) that outlines her journey to discover the power of laughter for wellbeing and shares the science of why laughter is so beneficial.
Join one of the free community laughter sessions that she runs to experience the mind-body connection and discover the power of laughter to increase positive emotions to benefit mental, physical, emotional and social wellbeing.
Lesley will help you create the positive change you desire through the application of evidence-based, scientific processes.
Find out more about Lesley at LesleyLyle.com or email her directly at Lesleylyle@gmail.com