Description
Kick Ass Talks Business Booster Session Presents:
Talk: Time Mastery
How to use time efficiently in both your business and personal life.
Is this the best use of your time right now? Do you measure your RTI (Return on Time Invested)?
Do you just have a basic 'To Do' List or does it reflect your Urgent/Important priorities?
Do you have a Default Diary to make sure that you allow time to carry out all of the tasks that are important to your business?
Your time is your most important and valuable commodity. You can never get it back. Learn how master your time, not let it be the master of you!
Featured Speaker for this Kick Ass Talks:
Ian Preston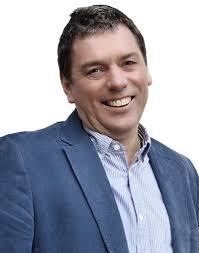 Ian is a leading Keynote Speaker, Trainer & Business Coach.
He has spent the last 30 years in Sales & Marketing and has taken a particular interest in the art, science and psychology of selling, which he has shared by training & coaching many teams and individuals over the years.
Ian also recognised that LinkedIn was a massively underutilised marketing tool and now spends a lot of his time working with individuals and businesses to help them use LinkedIn more effectively to find, connect and engage with their ideal clients.
During this highly interactive evening you will:
Connect
Your network = your net worth who are you hanging around with? Get to know your fellow business owners and build new relationships with a short networking session.
Inspire
My Business Journey
Be inspired by the journey of a business owner as they share how they got started in business, came back from the brink or how they achieved massive growth.
Grow
Building Blocks for Growth Session
Learn new marketing and business strategies each month
Delivered by Business & Marketing Mentor Paula Hemmings
Develop
Featured Speaker for the night delivering 1 full hour of valuable content to move you and business forward.
RSVP today
or
Click here to become a Kick Ass Talks member and attend all events for only £9.99 per month.
ID Required
Over 18's Only
Free Parking