Location
Adam Street Club
9 Adam St
London
WC2N 6AA
United Kingdom
Description
Check out Simon's best-selling book on negotiation here.
You know that you don't want to be doing what you're doing, but you never have time to figure out how to make the switch.
Maybe you'd like to be paid the same salary, but working more flexible hours, or negotiating one day a week off work. But how do you negotiate that type of arrangement? How do you position it as a realistic option?
Your daily life is an ongoing negotiation practice. If you want to escape, you first have to learn how to position what you want as something that benefits the person you're 'pitching' to - whether it's your boss, your parents, or prospective employers or customers.
We've brought in a negotiation expert who has taught hostage negotiations and top banks the crucial negotiation skills that you too can apply as you prepare to make your own switch.
This evening is for you if you:
Want to learn how to speak to your boss effectively about switching your current working arrangements (flexible hours, higher pay, taking a day or two off a week);

Have always dreamed about starting your own business or practice and want to learn how to ask for the rates and prices that turn it into a viable revenue stream;

Are c

onsidering asking for a sabbatical;

Want to learn how to deal with pressure from parents, family, and friends as you make your career switch.
Negotiation expert Simon Horton has taught hostage negotiations, top banks, law firms and many other blue chip global players. He is also a Visiting Lecturer at Imperial College and at the Royal College of Art. Clients he has taught include Slaughter and May, Accenture, Panasonic and the Daily Telegraphic.
Check out his best-selling book on negotiation.
Escape Evenings are informal social evenings designed to get you connecting with other Escape members and to get inspired by interesting speakers.
This evening is for corporate professionals, entrepreneurs and freelancers to equip them with the most effective techniques for negotiations with your employers, clients, partners or parents.
Speaker bios
Simon Horton has coached many start-ups from inception through to million-pound turnover and beyond, he has coached hedge-fund owners and is a mentor on the Said Business School's accelerator lab EmergeLab. Simon started his consulting career at Capgemini in 1987 and launched his own very successful business 13 later.
Joanna Bielecka is an experienced coach and a trainer who has spent many years working for world-class consultancies such as Arup and Ramboll. She has left corporate life in 2012, is also a visiting lecturer at the Imperial College, the co-founder of NLP Cafe London and works predominantly with small business owners and professional within technical environments.
What others have said

"I am a designer by education and an entrepreneur at heart and while developing these ideas and designs, there is always a lot of business negotiation to do, which is a separate skill. Having Simon Horton as the mentor for my startup's negotiations is incredibly helpful." - Dejan Mitrovic, Director, KIDE
"I was head hunted for a fantastic new job and Simon helped me with the salary negotiation – his insight and advice were invaluable and we secured a 30% increase on the initial package offering." - NW, Luxury brand communications.
This event is hosted by: Adele Barlow (@adelebarlow). Come find her at the start of the evening so that she can introduce you to fellow members.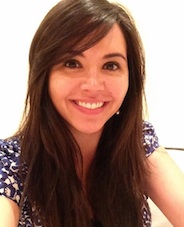 Adele is the Education Director for Escape the City.
Our members are talented corporate professionals who want to pursue exciting and meaningful careers outside of the corporate mainstream.
We offer job opportunities, inspiration and resources for people to find work they love.
You can read her Escape profile here and email her your questions (adele@escapethecity.org) so that they are covered on the evening.