Description
How to attract the talent you need
Join us for this workshop if you are new to recruiting or are not having the success you would like. Find out how to identify and attract the right person for your vacancy and then learn how to keep them. This interactive session will be facilitated by Flexology.
Arrive at 9am for networking breakfast.
Workshop starts at 9.30am. This will be an interactive session facilitated by recruitment expert, Kristal McNamara of Flexology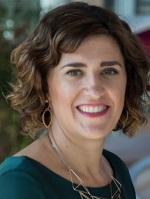 • Do you really need to recruit ?
• Defining the right role for your business
• How to attract the best candidates
• How to widen your pool of potential talent
• Thinking about Flexible and Agile working
• Step by step how to reruit, induct and retain your new team member
• Find out how the free Higher Futures service can help your business

12 noon: Close

FSB are running this event in partnership with SWLEP Growth Hub
Contact Gioia Grobler by email for general event information.
The FSB Events Privacy Policy can be found online here.