Rugby star and "Be a Champion" founder Jamie Peacock discusses how leaders can build strong and robust habits to improve wellbeing.
About this event
Jamie Peacock MBE, one of the most successful rugby players in Super League History, has made it his mission to teach students healthy habits from a young age. In 2018, he established "Be A Champion," a health, wellbeing and mentoring programme for pupils which has helped numerous young people across the country to reach their full potential, including the students at the Laidlaw Schools Trust.
Focusing on four critical habits: positive mindset, good sleep, healthy eating, and physical activity, the programme teaches students how they can create small daily changes to develop new habits so that they, too, can become champions.
Join us on Thursday, October 21st, at 2 pm BST to discover:
How can individuals and families really change their lifestyles to be healthier, even with many competing demands for time and money?
How can schools and universities focus as much on health and wellbeing as academic outcomes?
What are the challenges that young people face in developing critical habits, and how can they overcome them to succeed at university and in their early careers?
Places are limited.
⚡️ We are giving away 5 FREE copies of Jamie's book, Be a Champion. Enter the raffle at registration. Winners announced during the webinar.
SPEAKERS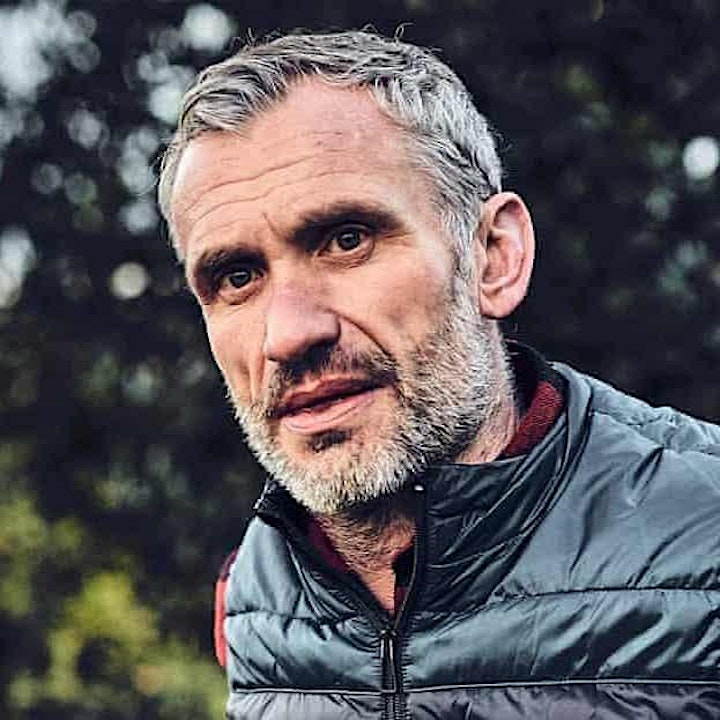 JAMIE PEACOCK
Jamie Peacock played over 550 times over 19 seasons including 49 caps for his country which he captained for 8 years. At the end of his career in 2015 he had become the most decorated player of the modern Super League era winning a total of 9 Grand Finals, 4 Challenge Cup Finals, 4 World Club Challenges as well as being selected in the Super League Dream Team 11 times, the World 13 twice, Worlds' Best Forward twice and in 2011 he was recognised for his services to the game and awarded an MBE.
As well as working in a commercial for the Leeds Rhinos and for the BBC, Jamie now runs a number of successful different enterprises ranging from Health & Wellbeing programs for students, a motivational talk entitled Champion Teams in which he covers 12 aspects in 3 areas of Self-Performance, Leadership and Team Collective that enable a team to become champions and finally he runs a Building Champions mentoring program that drives high-performance and builds strong, lasting leadership habits, companies to have used this program include, HSBC, NHS, McDonald's, O2 and Sky Bet.
He is also now a keen endurance runner, having completed 4 Marathons and 2 Ultra Marathons the furthest being a 52 mile double Marathon around London. All of these have been completed to raise money for a number of different charities including MND, GreenHouse Sports Project and Sue Ryder Hospices, with over £100,000 being raised.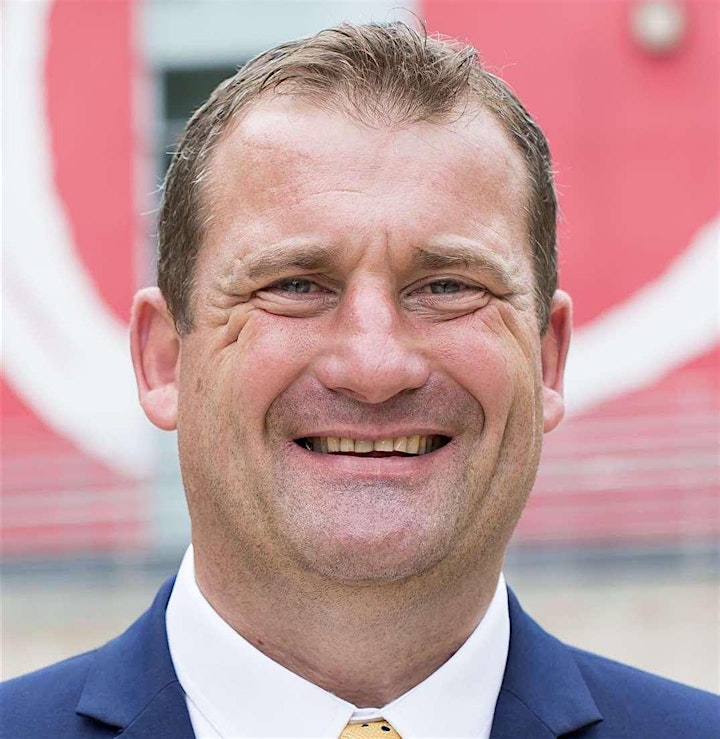 INTERVIEW BY
IAN SIMPSON
Ian is the Chief Executive Officer of Laidlaw Schools Trust. Known for his transformational leadership, Ian entered the world of education as a PE and Geography teacher in Yorkshire and steadily rose through the ranks of Head of PE, Head of Key Stage 3, Assistant Headteacher, Deputy Headteacher, Principal and Executive Principal.
He played a key role in several rapid turnarounds, guiding schools out of special measures by promoting cultures of aspiration and raising standards. Most notably, Ian led Oasis Academy Lister Park to its first-ever 'Good' judgement from Ofsted in under two years as Principal.
Ian is committed to ensuring that all children, regardless of their social and economic background, receive a first-class education. One of his ambitions is improving pupil wellbeing, and encouraging students and staff to be active and look after their physical and mental health. He is a passionate Rugby League fan, having played professionally at London, Huddersfield and Hunslet, and the sport remains a big part of his life.
—————————————————————————————————————
This virtual event will be hosted using Zoom.
—————————————————————————————————————
Watch previous Extraordinary Leaders episodes:
Organiser of How to Be a Champion - In Conversation with Jamie Peacock
The Laidlaw Foundation invests in the education of the underprivileged and underrepresented in order to break the cycle of poverty, reduce inequality and develop a new generation of leaders.
We believe that education is the single most powerful tool to break the cycle of poverty and reduce inequality in the world. We invest in the education of the underprivileged and the underrepresented in order to create systemic change.

Our goal is to develop a new generation of engaged global citizens and leaders; who embrace research, make data-driven decisions and believe that there is a moral imperative to act with integrity.