Description
Presented by Writing on the Wall. A Liverpool writing charity celebrating writing, diversity, tolerance, story telling and humour through controversy, inquiry and debate.
£5 ticket price or £15 to include a discounted book collected on the night (signed option available)
If we want a world that is beautiful, kind and fair, shouldn't our activism be beautiful, kind and fair?
Scouser, award-winning campaigner and founder of the global Craftivist Collective Sarah Corbett shows how to respond to injustice not with apathy or aggression, but with gentle, effective protest. She will be in converation with Laura Robertson, Co-Founder and Editor of The Double Negative about her new book 'How To Be A Craftivist: the art of gentle protest' a manifesto for a more respectful and contemplative activism; for conversation and collaboration where too often there is division and conflict; for using craft to engage, empower and encourage us all to be the change we wish to see in the world. Come and learn more, ask questions and celebrate the launch of this new book.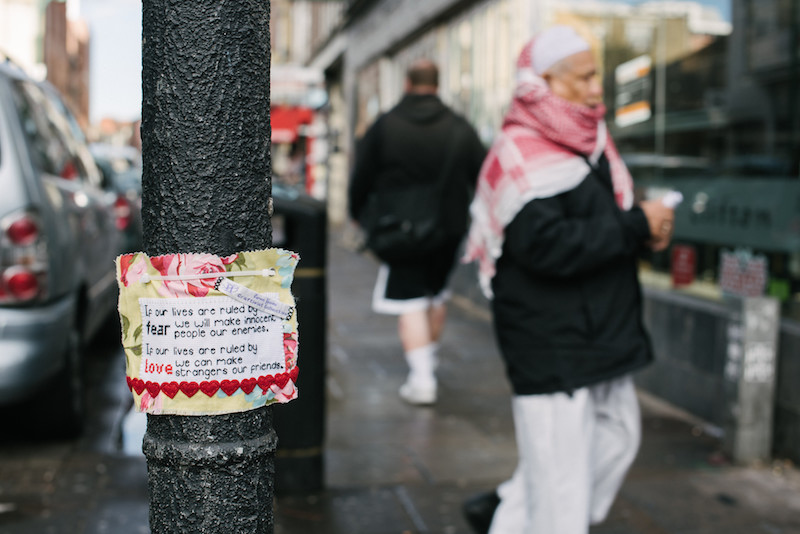 With thoughtful principles, practical examples and honest stories from her own experience as a once burnt out activist, Corbett shows how activism through craft can produce long-lasting positive change.
"Sarah Corbett mixes an A-grade mind with astonishing creativity and emotional awareness" Lucy Siegle
"I love what Sarah does! It's quiet activism for everyone including introverts" Jon Ronson
Doors open at 6pm for a 6.30pm start (30minutes to see examples of Sarah's work in person, chat to others and buy her books, craftivism DIY kits and tools from the News from Nowhere shop area). Drinks and snacks available at the cafe bar before and after event.