Culture Social and Token Man host a deep dive discussion into the topic of inclusive leadership.
About this Event
We are excited to be kicking off our first Culture Social of 2021 with a Token Man collaboration where we will deep dive into the topic of Inclusive Leadership. For those that may not know, Token Man is an initiative that aims to engage men in the gender equality discussion and inspire them to become inclusion change-makers. This session will be focused on pinpointing the skills and traits needed to become a truly Inclusive Leader.
"Inclusive leadership: leadership that assures all team members feel they are treated respectfully and fairly, are valued and sense that they belong, and are confident and inspired." Deloitte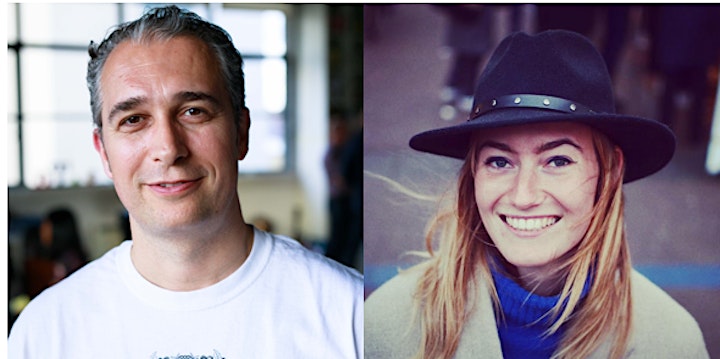 Masculinity in the Workplace Annual Report
Opening the session, Daniele Fiandaca, Co-Founder of Utopia & Token Man and Nora Bank, Change Maker at Utopia will lay the foundations for a rich panel discussion by first sharing key results from the Utopia and Hobbs Consultancy 'Masculinity in the Workplace' (MIW) annual report which was launched at the end of December 2020. The report has been developed to understand the impact of masculinity in the workplace, with a specific focus on leadership and the impact of covid-19. The report gives us some crucial insight into the key leadership traits people want to see in the future and the negative impact of dominant masculine cultures on everyone, especially underrepresented groups.
Networking Discussion
Leading on from this we will all split into breakout groups to spend some time discussing the results. This will give everyone the opportunity to dive deeper into areas that may specifically affect their organisations whilst being able to share common issues and solutions around the topic.

The Panel
We end the session with a leadership panel hosted by Nadya Powell, Co-founder of Utopia. Joining Nadya we have three amazing business leaders including;
An Vermeulen, Vice President & Country Director Belgium-Luxembourg at Coca-Cola European Partners
Peter Beets, Senior Finance Director at Procter & Gamble
Trevor Johnson, Head of Marketing, GBS, Europe at TikTok
They will pick up on some of the important issues highlighted from the MIW research and provide a number of workable solutions on how employers can help accelerate change using Inclusive Leadership traits such as Empathy, Cultural Intelligence and Vulnerability.
The Agenda
3.00: Welcome & Masculinity in the Workplace (MIW) results overview
3.25: Networking
3.55: Panel
4.30: Close
Practicalities
This virtual session will need good wifi and sound and we will be delivering via Zoom so please make sure you have the latest version downloaded. You will receive the zoom login link via an eventbrite message 48 hours, 2 hours and 10 mins before the live date.
Accessibility
At Utopia we believe inclusion is fundamental in the creation of healthy workplace cultures. Which is why we want to make sure all of our events, physical or virtual, are inclusive and accessible to everyone. If you require any adjustments to make your experience of this workshop inclusive and equitable please contact Elle Whiteley via email elle@weareutopia.co and we can work together to put effective adjustments in place.