Description
Especially for students, interns, apprentices and new entrants to the lighting profession! The Institution of Lighting Professionals invites you to this FREE, fun, friendly evening talk held at Body & Soul, London:
HOW TO BE BRILLIANT: Crafting The Intangible

by Christopher Knowlton at 18 Degrees
Intrinsically linked to our experience of the world around us is light. Intangible at every stage of a project, light is one of the most complex creative mediums to master and even more challenging to communicate.
To be brilliant at lighting design you need to become a story teller. From selling the dream to the client through inspiring the electrician to really care about the installation. This session will look at ways in which we can use narrative and communication techniques to convey our craft.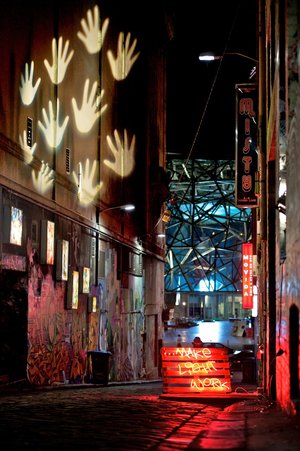 * Many hands, make light work. Much like a metaphor for the talk.
Join Christopher and the rest of the How To Be Brilliant team in London on Wednesday 14 March.
Hope you can make it!
FREE to attend, FRIENDLY and ALL welcome!
How To Be Brilliant is brought to you by the Institution of Lighting Professionals in collaboration with acdc lighting. Their generous support means we don't charge to attend.
Doors open at 6pm; the talk starts promptly at 6.30pm, followed by complimentary drinks. Doors close at 9pm.