HOW TO BE BRILLIANT: with Filip Vermeiren from Inverse Lighting Design
Description
Especially for students, interns, apprentices and new entrants to the lighting profession. The Institution of Lighting Professionals invites you to a FREE, fun, friendly talk in Clerkenwell, London.
Meet an inspiring expert who will talk about lighting in a way formal education doesn't always cover:
FILIP VERMEIREN from Inverse Lighting Design will talk about 'how to be brilliant at contrast in lighting'
Filip will talk about working with light to create unique atmospheres, identities and moods across a range of high end 'life style' projects. His talk will cover his lighting design work in the Retail (Lane Crawford, Beijing), Restaurant, (Clement - NY), Nightclub (Sound - Pucket) Gym (Baltimore club - London) and exterior (Ports 1961 flagship store - Shanghai) sectors of the Inverse portfolio.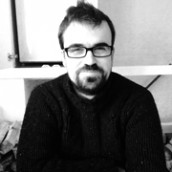 How To Be Brilliant is brought to you by the Institution of Lighting Professionals in collaboration with acdc lighting and Marshalls Design Space. Their generous support means we don't charge to attend.
Doors open at 6pm; the talk starts promptly at 6.30pm, followed by complimentary drinks. Doors close at 9pm.