How to be Human in the Age of the Machine

Thursday, 13 September 2018 from 13:00 to 14:00 (BST)
Event Details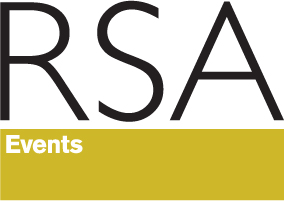 How to be Human in the Age of the Machine
Thursday 13th September 2018
1.00pm - 2.00pm
8 John Adam Street, London, WC2N 6EZ
If you were accused of a crime, who would you rather decide your sentence—a mathematically-consistent algorithm incapable of empathy, or a compassionate judge prone to bias and error?
The aim of machine-learning is to empower and assist humans, not replace them. But at what point does the role of AI become disempowering, or even destructive, and who decides where to draw the line?
Welcome to the age of the algorithm, the story of a not-too-distant future where machines rule supreme, making important decisions – in healthcare, transport, finance, security, what we watch, where we go, even who we send to prison. So how much should we rely on them? What kind of future do we want, and how can we ensure we get it?
Academic and author of the 2018 Royal Society Investment Science Book Prize shortlisted Hello World, Hannah Fry lifts the lid on the algorithms - their inner workings, their power, their limitations, and whether or not they really are an improvement on the humans who created them.

If you'd like to know more about the impact of new technologies on our day-to-day lives, do check out the RSA's work on AI and ethics here
Speakers: Hannah Fry, academic, author and broadcaster.

Chair: Brhmie Balaram, senior researcher on the RSA's AI and ethics programme

  #RSAAI
When & Where

Great Room
The RSA
8 John Adam St
WC2N 6EZ London
United Kingdom


Thursday, 13 September 2018 from 13:00 to 14:00 (BST)
Add to my calendar
Organiser
For more than 200 years, the RSA has provided platforms for leading public thinkers. That tradition lives on in our free events programme.

Browse our distinguished and diverse roll call of past speakers. Missed an event that you were interested in? Don't worry you can listen to the podcast or watch the video.
What can I expect when I attend your events?

Our events typically last between one hour and one hour fifteen minutes, the speaker or speakers will present for the first half of the event before we open the debate up to you in the audience. You are welcome to ask a question or make a comment but please try to be concise and to the point so other members of the audience can get involved in the discussion too.

All of our events are audio and video recorded and are made available on our website to watch and listen to again. Please be aware that by attending our events you may be visible in the audience in photos or in the video of the event, and if you ask any questions these are likely to feature in our podcasts.
Your Privacy
The information you provide when registering for an event will be retained by the RSA and will be used to record attendance at the event. To understand more about how the RSA uses your data, please see our Privacy Policy.