How To Beat Rejection In The Work Place and Successfully Get The Job You Wa...
Description
Are you feeling rejected and trapped in your working environment?
Maybe you got turned down for a promotion?
Not assigned to a desirable, highly visible project for which you applied for?
Stuck, bored, and unfulfilled in your current job role?
Not being valued or paid for your contribution?
Received a smaller than anticipated salary increase?
Had a significant coworker take credit for a project you contributed to?
Stuck in a rut in your comfort zone, with the fear of making that move to finally go for your dream career?
Experiencing unsuccessful interviews?
Maybe you've already made that new year's resolution, by thinking I'm going to look for my dream job next year for 2017 and you're looking for tips on how to enhance your current CV?
If you have experienced any of the above then you may be suffering the following effects:
• Anxiety
• Fear
• Sleep deprivation
• Depression
• Low confidence and self-esteem
• Lack of motivation
• Rejection
We have all the answers to your questions. Join us on 6th December 2016 at Istituto Marangoni one of the top 5 Fashion schools in the world.
We have gathered exquisite guest speakers from the Fashion industry, experts in Learning & Development, Human Resources and a Corporate Business Coach who will inspire, empower and give you the key tips to successfully attract your dream career.
You will learn:
• Tips on how to handle and improve your current situation
• How to manage your emotions and deal with rejection
• The qualities that you need to acquire and the skill set to enhance your interview preparation and techniques
• Morals and values in the work place
• Personal Values and performance
• The qualities a company looks for in a great CV
• Star Cover Letter
• How to enhance your Strength and turn your weaknesses into super powers
• Be the first class choice among hundreds of candidates
This unique training session will deliver valuable insight into how you might be able to turn your submission around and what your next targets should be. You will leave not only with a viable action plan but also the unvarnished truth of your situation and how to turn it around in your favour.
Guest Speakers
Lori Powell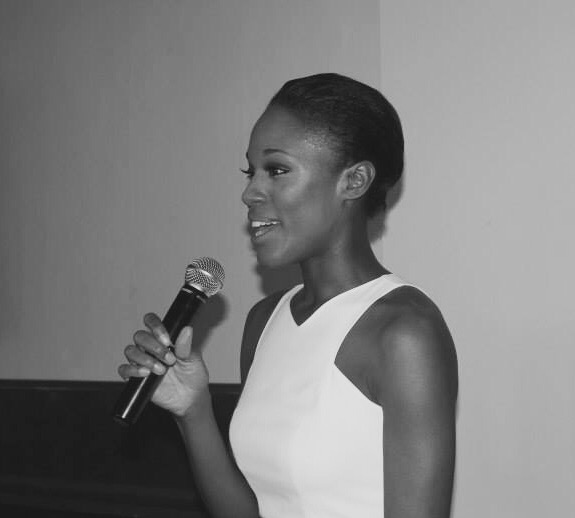 Tiffany & Co. Senior Regional Trainer UK & Ireland
Credentials
Lori has a Retail Background spanning 10 years, and 7 years of Management Experience. She spent 4 years working for Harrods with the last 3 years spent in L&D where she project managed new starter on boarding for up to 5,000 new starters per year. She has delivered the curriculum for the Harrods Graduate and Harrods Management Programme and ran an award nominated School Leaver Programme. She is currently responsible for Training & Development for Tiffany & Co, UK &I. She is a trained career coach and enjoys providing coaching and career development conversations at all levels.
Solse McArthur
Managing Director FIGSOL

Credentials
Solse started out with the purpose of 'hitting the core soul' in order to reflect real, sustainable change in individuals and organisations.
Solse has run and facilitated many projects in developing individuals from hard to reach markets into becoming brand champions for major organisations through specialist change programmes.
Solse is currently an associate consultant for a corporate partners based intervention programme which runs in all reformed HMP prisons in the country. The Business Challenge Days were developed to bridge the gap between the corporate world and the wider part of society. The programmes overall focus is in challenging the UK's social mobility.
A Business Psychology student in training, Solse provides specialist one to one coaching, corporate CSR strategic workforce management, people's development change programmes and psychometric assessments.
In 2014, Solse founded FIGSOL CIC a London based training and consultancy firm which focuses solely upon enabling individuals to reach their peak performance through effective an unusual experiential methods, accredited based training, performance coaching management and peer performance groups.
Solse is managed by a specialist group of advisers ranging from a Costain Group senior board member, The Director of MITIE Foundation and professional key note speaker and award winning author of Little Bird book series Alison Delaney.
Presently he is a CSR consultant for Harrods.
Testimonial
"I was scared at first about attending workshops, but when I did, it really helped me bring down my grid locked barriers, released all my inhibitions and allowed me to connect with my inner fear, what I had always been running away from. Now I am a new person, my past in no longer my future! My group were so deep and personal. Love you all. It's a family. Can't wait for what lies ahead for my future now"!
Future Farm Productions
Liz Flynn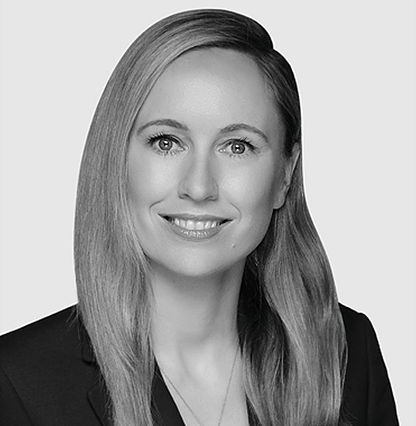 L.F Consultancy HR Director
Credentials.
Successfully led the HR function at Fortnum and Mason for over two years implementing a fully integrated HR, Payroll and Time and Attendance System.
Led the annual recruitment campaign at Fortnum and Mason recruiting over 500 retail staff.
Responsible for the HR and Recruitment work streams for the opening of four Fortnum and Mason Restaurants along with numerous high profile events.
Established a fully functional HR function at McLaren Absolute Taste
Created and managed a fully functional temporary recruitment desk from within the HR department
Managed the end to end people process including organisational design, recruitment, on boarding, training, payroll and HR for over ten restaurants
Experience of managing the end to end people process for the opening of an inflight catering business in Geneva
Recruited hospitality teams annually in France for the Monaco Grand Prix
Staffed high profile events across the world including The Golf Masters, Americas Cup, all Grand Prix's, Paris and Geneva Car Shows, Dubai Air Show, Salon Prive and Chelsea Design Show
Lead and managed the HR and Recruitment work stream for hospitality at Westfield Stratford for The London Olympics recruiting 1500 high end hospitality staff.
Testimonials
"Liz is a natural leader who has the unique ability to be charismatic and fun whilst being incredibly dynamic, hardworking and driven. During her time at Fortnum's she transformed the human resources' department, empowering my team and putting successful people management systems in place."
- Ewan Venters
CEO of Fortnum and Mason
"Liz provides excellent Human Resource Council from both the strategic to the tactical. Her natural leadership style allows others to fully participate and buy in to the journey ahead while her work ethic and energy make her a natural role model for colleagues at all levels. I can highly recommend Liz and would have no hesitation in engaging her again."
- Simon James
Retail Director at Molton Brown
Limited Space!!!
Book your ticket NOW!!