Description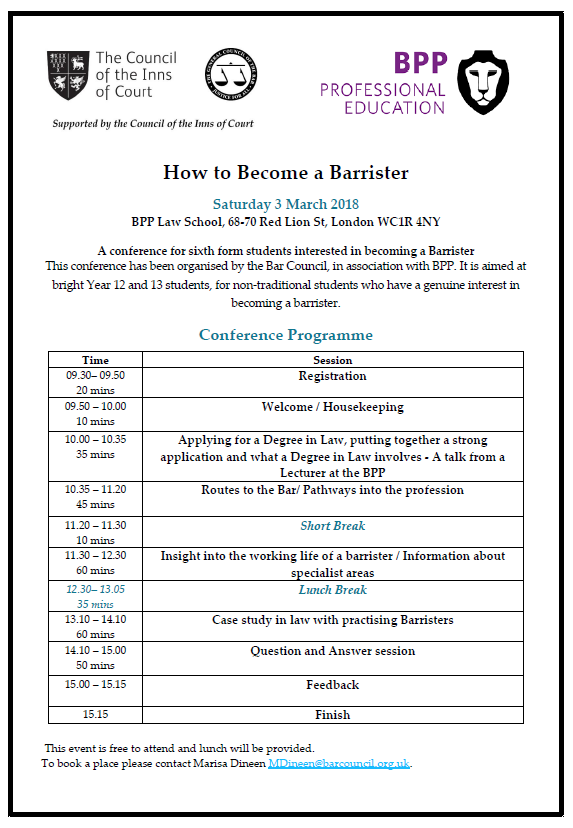 A conference for sixth form students interested in becoming a barrister. This event has been organised by the Bar Council, in association with BPP. It is aimed at bright, non traditional year 12 & 13 students, who have a gunuine interest in become a barrister.
The event is free to attend and a sandwich lunch will be provided.
We only have limited space, so please only book if you are able to attend.