A Web Class for established business owners, leaders and their teams who want to become the best presenters in their industry
About this event
Presenting is a crucial skill that every entrepreneur and business leader should master.
If you want to make more sales, your presentation should convince your prospects to buy from you.
If you want your team to follow you, you need to get them excited to join you on your journey and deliver on your strategy.
If you want to generate business interest from speaking at an event, you need to deliver a powerful talk that people will act upon.
At Ideas on Stage we know all about the struggles entrepreneurs and business leaders face when presenting their ideas. If you want to make presentations a competitive advantage for your business, you won't want to miss this.
What You'll Learn:
In this web class you will learn:
A simple end-to-end method, from blank page to delighted audience
Practical principles so you can get your message across with greater impact
Pro tips so you can turn boring presentations into original and enjoyable experiences
Register today for free!
Registration is 100% free, but space is limited so you need to register to reserve your spot. We can't wait to see you there!
The Speaker
Andrea Pacini is a presentation coach and founder of Ideas on Stage UK. Since 2010 Ideas on Stage has worked with thousands of clients, including companies like Microsoft, Lacoste, The World Bank and over 500 TEDx speakers. They specialise in working with entrepreneurs and business leaders who want to become the best presenters in their industry. Andrea is on a mission to prevent great ideas from failing just because of the way they are presented. His vision is to help hundreds of thousands of entrepreneurs and their teams use the power of their voice to grow their business, increase their influence and make a positive impact in the world.
FREE Ticket
Thursday, 19 May 2022
5:00pm – 5:45pm UK time
INCLUDES:
Access to the live session
A pdf copy of the bestselling book Business Presentation Revolution
Opportunity to book your free 1-hour consultation after the web class to help you implement the method (bespoke, complimentary, no-obligatory help).
Join Us Wherever You Are
We'll send you the Zoom details when you register.
What Past Attendees Are Saying:



Who is this web class for?
This isn't for everybody. This is only for entrepreneurs and business leaders who are:
Seriously motivated to take their presentation skills to the next level
Ready to take action to get the results they want
Here's a 5-minute excerpt from a previous session. If you're curious to learn more, register today for this web class.
If you can't make this date but would like to attend on another date or time, click here to check out all of our upcoming events.
It's our vision to see a world of entrepreneurs and their teams using their voice to make a positive impact in the world.
This is why from events like this, and from our programmes, we support the UN Goals for Sustainable Development.
As a training company, we've aligned our brand with the goal of Quality Education from the UN Goals.
Imagine if more of us allocated our resources, placing social impact on an equal footing with (or higher than) financial returns. Everything would change.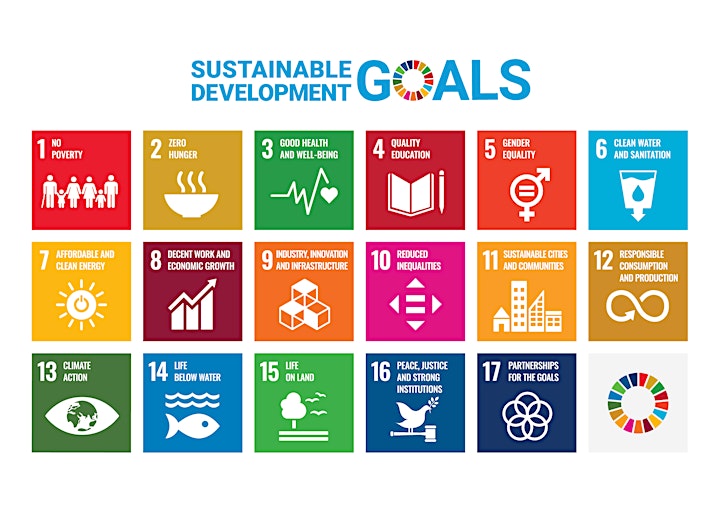 Register today for free
When you register, your information will be used to send you the link to the web class and subscribe you to our email list. We will only send you relevant information and will never sell your information to any third parties. You can, of course, unsubscribe at any time.