Join self-publishing sensation Nicola May in conversation with Jon Reed - and find out how she became a #1 Kindle bestselling author.
About this event
Want to get to #1 on Kindle? Let Nicola May show you how.
This event is FREE to Publishing Talk members.
Have you been thinking of publishing a Kindle ebook? Perhaps as a way to earn some extra income? There's never been a better time: people are reading more than ever. We're delighted to welcome chart-topping self-published author Nicola May back for another illuminating masterclass, in which she'll reveal her top tips for sales success.
The Corner Shop in Cockleberry Bay, book 1 in Nicola's bestselling Cockleberry Bay series, became the #1 bestselling Kindle book across all genres in the UK in 2019, gathered thousands of five-star reviews on Amazon, and led to three more books in the series. But how did she do it? All will be revealed in this essential masterclass for any author who wants to become a bestseller.
This month the first book in Nicola's new series, Welcome to Ferry Lane Market, is published by Hodder Books. Having experienced publishing as both a traditionally published and indie author, we will also consider the pros and cons of each approach.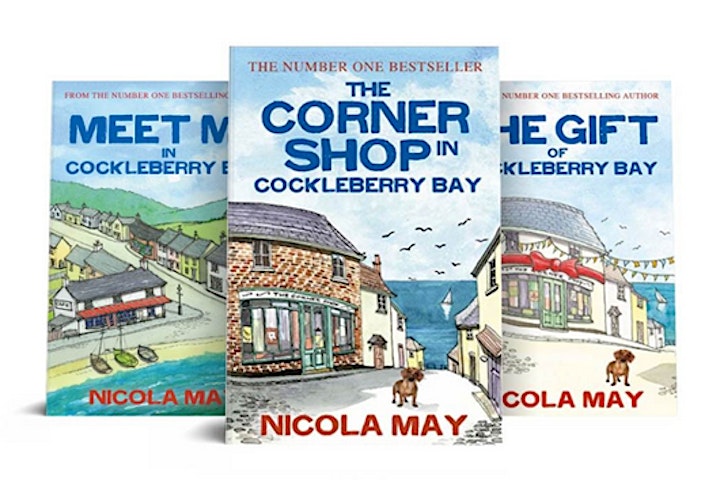 What we will cover
What it takes to become a Kindle bestseller
The pros and cons of self-publishing v. traditional publishing
How to spot trends and write what people want to read
Writing in genres and series
The Kindle Direct Publishing (KDP) platform
The essential self-publishing tools and services that Nicola uses
Nicola's top tips for marketing your book.
Workshop includes:
Valuable insights, tips and advice from Nicola May
Your chance to ask Nicola anything about self-publishing
A PDF resource with Nicola's top tips for self-publishing success
Access to a video replay of the event.
About Nicola May
Nicola May is a rom-com superstar. She is the author of a dozen romantic comedies, all of which have appeared in the Kindle bestseller charts, including the #1 bestselling The Corner Shop in Cockleberry Bay.
Two of them won awards at the Festival of Romance, and another was named ebook of the week in The Sun. Described by Winifred Robinson of BBC Radio 4's You and Yours as 'the invisible bestselling author', Nicola campaigned successfully for the introduction of ebook charts in the publishing trade press.
In November 2020 she also signed a three-book deal with Hodder. The first book in that series, Welcome to Ferry Lane Market, publishes on 22nd July 2021.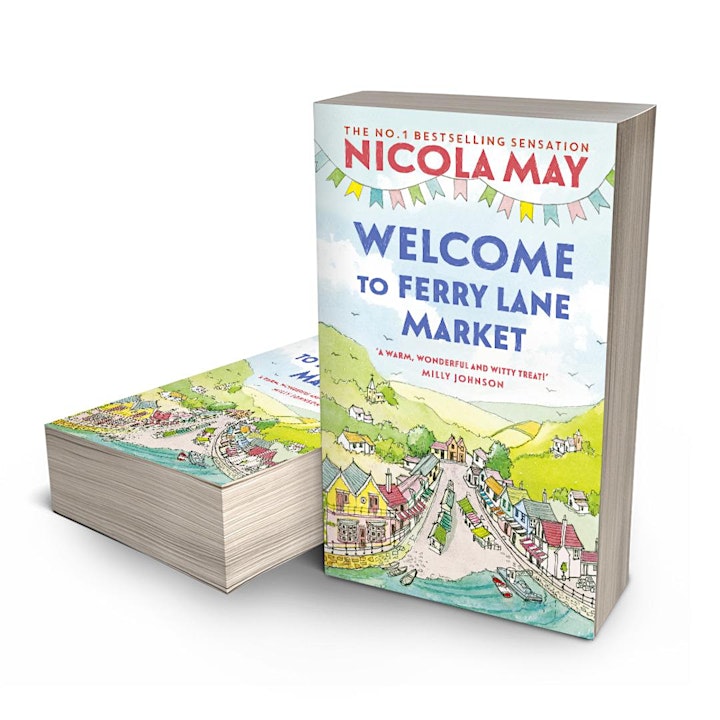 About the Publishing Talk Masterclasses
Our online masterclasses are talks, interviews, seminars and workshops from successful authors, publishers, agents and industry experts designed to help you fulfil your potential as an author. Find out more at publishingtalk.org/masterclasses and sign up to our newsletter to be the first to hear about new masterclasses.
You will be sent email reminders with joining instructions two days, two hours and 10 minutes before the start time of 6:30pm UK time (BST) on Weds 28th Jul 2021.
You can join this masterclass from anywhere in the world. If you're outside the UK, please use this time zone converter to check your local live streaming time.
10:30am PDT | 12:30pm CDT | 1:30pm EDT | 6:30pm BST | 7:30pm CEST
Organiser of How to Become a Kindle Bestseller - with Nicola May
Publishing Talk is an educational online community that helps new and emerging authors write, publish and market books. It features advice from bestselling authors, leading agents and industry experts, and has over 300,000 Twitter followers (@publishingtalk).
It is run by Jon Reed, an author, publisher, lecturer and social media consultant. His books include Get Up to Speed with Online Marketing (2nd edition, Pearson Business, 2013), and he previously worked in publishing for 10 years, including as Publishing Director for McGraw-Hill.