International Master Coach & Speaker. Google Guide & Marketing Mentor.
About this event
Join Edward Zia in him sharing his own personal secrets as to how he's taken off on LinkedIn and built a powerful global community and gets seen over 100,000+ times a day online and more.
He will talk how to write a top Bio and his secrets on Content Creation and more.
International Master Coach - Creating Master Persuaders & Influencers. Marketing Mentor + Meetup Leader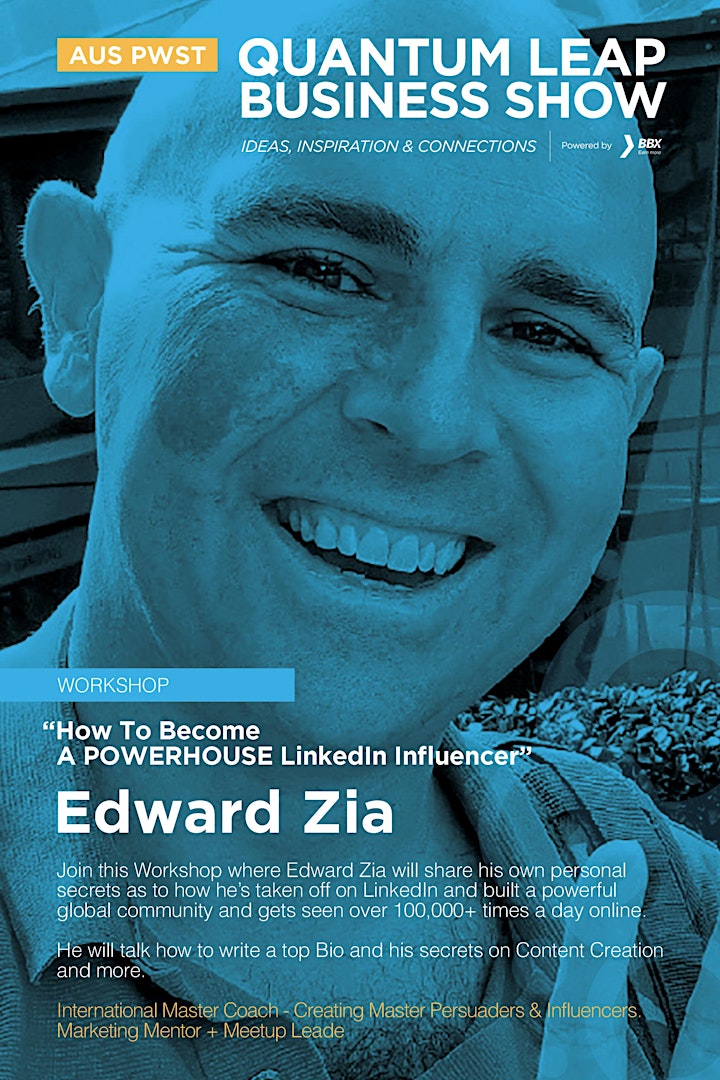 Organiser of How to become a POWERHOUSE LinkedIn Influencer - Edward Zia
Thursday 24th June from 9am GMT
Giving something back to small businesses, after a year of challenging times.
Connecting small businesses across the world – Join the UK, US, Europe, Africa, Asia & Australia in three time zones.
Powering up the Global Small Business Community. Let's get focused on making 2021 & beyond a terrific year. This is the show for all the growth focused owners & entrepreneurs across the world.