Learn what it really takes to get started online and how the right mindset is essential to being a successful digital entrepreneur
About this event
Join leading online entrepreneur, Jay Hastings and learn what it takes to become a successful entrepreneur. Jay went from living in a squat to earning millions in a short few years - you can too.
This is only for people who are serious about running an online business, for people who genuinely want to succeed in life. Learn why the correct mindset is essential for success.
The Internet has become the no.1 revenue generating resource for businesses, trainers, social marketers, authors and all entrepreneurs.
To be successful you don't just need the skills and knowledge of your product or service you need the correct mindset.
During the event he will discuss:
• How to create a mindset for online business success and financial freedom.
• The best online business opportunities and what will work for you.
• The mindset of successful digital entrepreneurs and how they think.
• The 10 rules to follow for a successful entrepreneur mindset.
• How to ensure you are taking the right action to get real results.
• The strategies he has applied to generate £ millions in sales.
• Case studies of some of his successful students who have learned the correct mindset and have generated incredible results which you too can achieve.
THIS ONLINE MEETUP IS FOR YOU IF:
• You want to know what it really takes to create success online.
• You have taken lots of internet money making courses without success yet.
• You want to achieve the success you see other internet marketers having.
Register NOW and learn what it really takes to get started online and how the right mindset is essential to be a successful digital entrepreneur.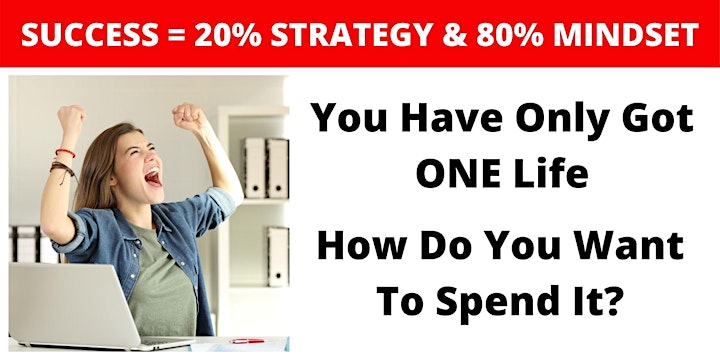 Organiser of How To Become A Successful Online Internet Entrepreneur
An internet entrepreneur with several digital marketing businesses. I mentor others to success in their online business, in Mindset & Goal Setting. A qualified Life Coach. My internet marketing experience includes webinars, online courses, coaching, affiliate marketing, YouTube, Google Ads, eBay and Etsy.