How to Become an Advocate: demystifying the process, jointly hosted by SEMLA and the Faculty of Advocates
About this event
The Faculty of Advocates and the Scottish Ethnic Minorities Lawyers Association (SEMLA) will be hosting a virtual event on the process of joining the Scottish Bar entitled How to become an Advocate.
This event aims to demystify the process of becoming an Advocate and will cover topics such as the admission process, compulsory exams, available scholarships, the devilling period, and finding devilmasters and stables. The event will be chaired by Usman Tariq, Advocate and co-founder of SEMLA, and attendees will hear from Richard Pugh, the Clerk of Faculty who is responsible for admissions, and other members of Faculty about the process and their experiences.
It is open to anyone interested in a career at the Bar, including students and those in the legal profession. The Faculty and SEMLA are particularly keen to encourage the attendance of those from groups which are under-represented at the Scottish Bar including (but not limited to) women; those from an ethnic minority background; those with disabilities; single parents; carers; the care-experienced; or those from families where parents are not university-educated or in professional occupations.
The event will take place on Zoom and you will receive joining instructions upon registration. If you have any particular questions that you would like answered at the event, please send them to deans.secretariat@advocates.org.uk by Wednesday 29 September at 5pm. There will also be opportunities to ask questions at the event itself.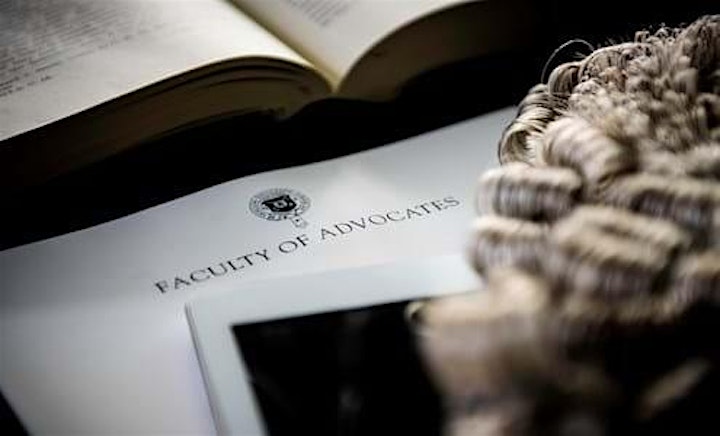 Organiser of How to Become an Advocate
About the Faculty of Advocates
The Faculty of Advocates is the professional body to which all Advocates belong. Its history dates back to the sixteenth century. 
The Faculty is responsible for: (i) prescribing the criteria and procedure for admission to the public office of Advocate and for removal from that office; and (ii) regulating the professional practice, conduct and discipline of Advocates. These responsibilities have been delegated to the Faculty by the Court of Session under the Legal Services (Scotland) Act 2010.
The Faculty maintains the Advocates' Library and an extensive collect of artworks and artefacts connected with Scotland's legal history. 
The Faculty promotes and supports the administration of justice and the rule of law in Scotland.