| | |
| --- | --- |
| How To Blog with WordPress | |
Event Details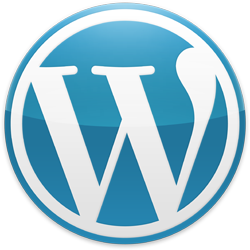 How to Blog - an online course with everything you need to know to start blogging - in just 2 hours a week for 9 weeks.
The main topics we're covering on the course are:
- What is a blog and why blog?
- Blogging software: setting up your blog
- Building your blog: launching and maintaining your blog
- Generating content (though we'll also cover this every week in several different ways)
- How to get readers: marketing your blog
- Measuring effectiveness
- Personal safety and privacy, identity
- Review and extra features
- Summing up, and What next?
Each week you will receive a course pack, which includes: information on this week's topic, one type of monetisation, a case study, blog prompts and much more.
Learn how to take control of your web strategy, drive traffic to your website, establish your expertise, take control of your online presence, and create conversations with clients.
Alongside other course delegates you will spend around two hours a week online, at whatever time suits you, creating your blog, learning where to find and how to write topical posts, experimenting with marketing and monetising tactics, and learning from the others on your course as we build your own online blogging community and resources. Previous students are now established and successful bloggers and we had a blast last time around with the varied topics, styles and types of posts favoured by different participants.
If you are interested in signing up for the next run of this course please contact liz@reachfurther.com or bryony@reachfurther.com, or give us a call on 0113 2781800.
Organizer
Reach Further
Reach Further brings people together online to share, to work and to learn in online communities and social networks.
We help organisations & individuals make the most of the social web through training courses, consultancy, & social media strategy creation & delivery.
We are interested in ensuring that you have the skills, knowledge, and attitude in your own team to make social media work for you.  Whether that's a Community of Practice to share specialist knowledge, or a social networking strategy to engage people online.
We empower you to reach further online and in business.