Description
Who is this event for?
François believes that "technology should simplify tasks not complicate them".
You are invited to an interactive workshop where you will experience how he uses technology to accelerate business tasks and stay on top of the ever-evolving game.
With his desire to "demystify technology" and make it accessible to everyone, François will show the latest business productivity enhancements offered by Microsoft and open the room to a discussion on how it can help to optimise a business.
This free presentation is aimed at users who wish to change the way technology is used or approached in their business.

What you will find
This evening will feature a presentation from one of London's most experienced content management consultant. During this session, François will demonstrate what's new in the Office 365 suite and how the tools can help you accelerate your work and turn you and your team into productivity experts.
Be prepared to learn, take away some tips and tricks and change the way you approach your tasks after this presentation. Please note, for this presentation to be interactive and adapted to you, you will be asked a few questions while registering online.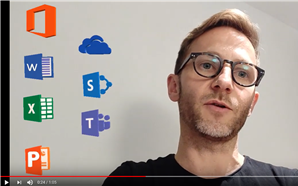 Agenda*
What is Microsoft Office 365 suite and what can I use it for (spoiler alter: it's not just for emails!)

What's new in Office clients (did I hear "Artificial Intelligence" in Excel and PowerPoint?)

What the hell is SharePoint, and why should I care?

How to manage projects and tasks?


How can I create effective surveys?


How can I visualise my data?
François Souyri is a recognised expert in Microsoft SharePoint with over 15 years' experience and 5 years with Office 365. He is also Google Digital Garage coach. He works as a consultant and trainer based in London and helps small to large organisations to transform their teams to be more productive using technology. Being independent allows him to be neutral when advising on digital solutions.
Networking evening
Refreshments and nibbles will be served, however, please note that alcohol is not permitted in the premises. after the workshop, we will move to a bar next door for networking drinks.
Please note that this evening of learning being free, seats are limited and given on first come first served.
Location
We are generously being hosted in the prestigious building of the International Salvation Army, just off St Paul's.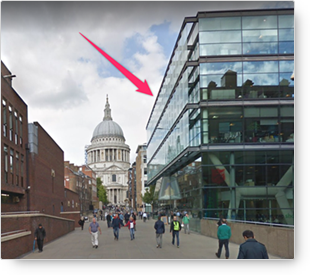 * Note: the content of the workshop may be subject to change as per the latest product updates and audience preference
What else?
Just before our workshop around 4pm, another one is taking place that might be of interest to you: "People Developing People"
https://www.meetup.com/People-Developing-People-London/events/263223136 (please mark attendance on Meetup if you are coming)