4 weeks of business coaching to brand, plan, create and schedule as much content as you can for your online marketing efforts
About this event
Do you want to know the secret to creating great content for your business that ALWAYS relates to your target audience? 
pre-work & 7 FEB TICKETS: https://www.eventbrite.co.uk/e/how-to-brand-create-schedule-awesome-content-tickets-134999863225
4 weeks of business coaching to brand, plan, create and schedule as much content as you can for your online marketing efforts. One payment covers you for the 4 weeks. Induction week is 31st Jan and we start week 1 on 7 Feb through to 28 Feb. A one off payment of either £97, £127 (with your 2021 Brand and Marketing planner) or £197 (inclusive of 121 time online coaching with Vee).
During each coaching session, you will spend time with Brand and Marketing Expert, Vee Roberts, and learn how to create content for your business that converts. Discover how to create unique branded promotional materials and the secret to online success in a session with Vee Roberts, multi award winning entrepreneur.
By the end of the sessions which start 7 February, you will have a clear idea on a structured content marketing plan with a step-by-step guide and checklists to ensure you can implement successful campaigns in 2021
IF YOU'RE STUCK ON WHAT TO SHARE, POST, WRITE AND PUBLISH These sessions are for YOU!
Learn how to use some of the apps and tools that you can use to source, share and produce content that will attract your ideal paying customers.
SPACES ARE LIMITED. WORKBOOKS PROVIDED.
During the session you will learn
How to create branded artworks (step by step)
What is content marketing and how it benefits your brand
Webpage and profile optimisation
Specific ideas for your content
Where to find good content 
How to measure your success.
+ Group Coaching
SPACES ARE LIMITED. WORKBOOKS PROVIDED.
pre-work & 7 FEB TICKETS: https://www.eventbrite.co.uk/e/how-to-brand-create-schedule-awesome-content-tickets-134999863225
Book now! Other sessions are http://www.facebook.com/veerobertsi2m/events
More about Vee here: Vee's Bio
#contentmarketing #ukbusiness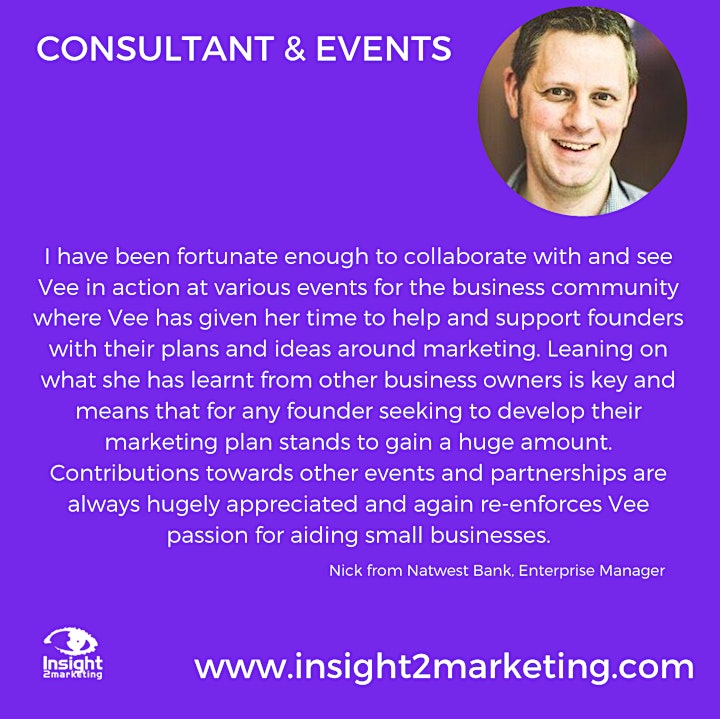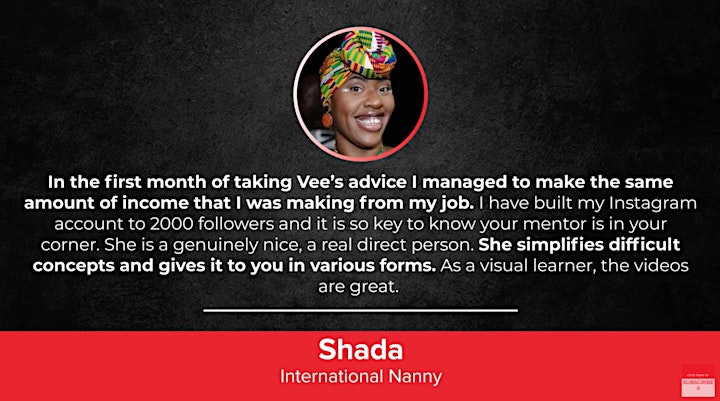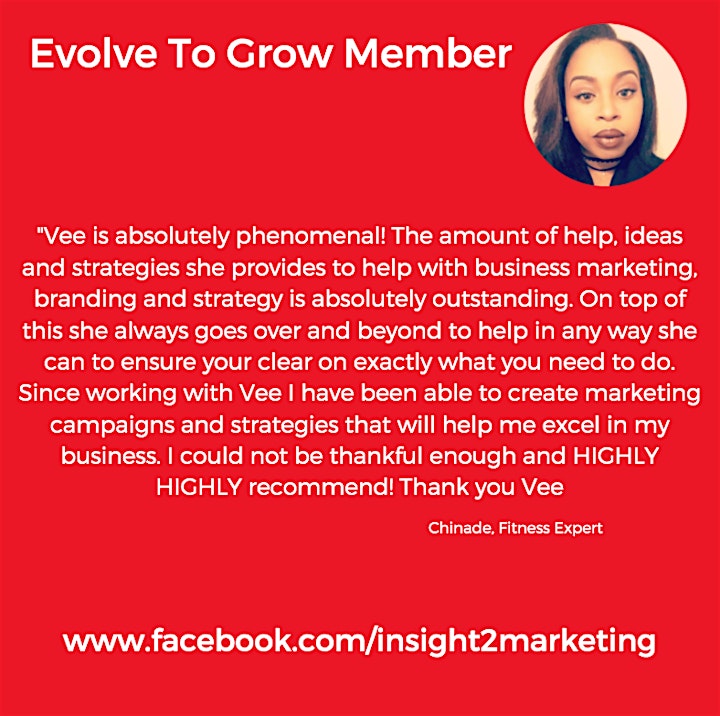 Organiser of How to Brand, Create & Schedule Awesome Content
Award winning business events, led by multi award winning Brand and Marketing Coach Consultant and Speaker Vee Roberts :
https://issuu.com/veeroberts/docs/vee_roberts_bio
#aski2m #inspireUrBiz .Events that have a great reputation for offering value and connecting people. More details on Vee here: www.facebook.com/VeeRobertsi2m
Facebook Pages
www.facebook.com/insight2marketing
www.facebook.com/inspireurbiz