Event Information
Refund policy
Contact the organiser to request a refund.
Eventbrite's fee is nonrefundable.
Everything you need to know about climate, nature and how to make a difference. A live and empowering 4-part course for teachers.
About this event
(our course has times suitable for every timezone - click here to see what time the evening lessons will be where you are and here to see when the morning lesson will be)
Made for teachers
Our world is in a race to avoid catastrophe. Never in history have teachers, and the education they provide, been so important.
With the greatest existential crisis of all time unfolding around us, we have an urgent need to inform and empower people.
AimHi's climate and nature course is open to everyone, but first and foremost, it was written for teachers. Together we can change the world and fix our future.
This is a global emergency and we need all hands on deck as quickly as possible. So, in order to reach as many people as we can, this run of the AimHi climate and nature course will be available to stream online for only £3.
Sign up to take part in the 4-part course over either four consecutive Wednesdays (starting 19th May) or over four consecutive Sundays (starting 23rd May).
This course is perfect for teachers because it's...
Short and impactful: In just four short lessons, you'll master key climate and nature concepts, allowing you to effectively weave your understanding into any topic.
World-leading: Our course is fact-checked by top scientists, informed by behavioural psychologists and written by expert story-tellers. It is ready to be rolled out in schools world-wide.
Actionable: Receive teacher-focused resource packs and fact-checked references for embedding your learnings into lesson plans.
Inspirational: Equip yourself with the latest science and skills to communicate current issues to your students. Have meaningful conversations about the crisis.
What you'll get?
Sign up now for:
A guaranteed place in our Zoom Lessons, where you'll gain the confidence and knowledge to talk to anyone about climate challenges and positive solutions.
Lesson reminders to ensure you don't miss out!
A set of comprehensive resources and references at the end of each lesson, fact-checked by climate scientists, to help you spread knowledge and drive real change.
A certificate of attendance at the end of the course for doing something really, really great.
About the lessons…
If we're going to face this crisis together, we all need to understand it. Plus, you need to feel confident teaching about it. Get ready to weave your learnings into everyday conversations, actions and lesson plans...
Live and interactive, this course is bursting with science, psychology, and solutions! You'll get to engage with our expert teachers, ask questions, and share ideas. Plus, since the lessons standalone, you can dip in and out of learning to satisfy your schedule.
The AimHi climate and nature course is a live, interactive 4-part series, and will be live-streamed on Zoom, Twitch, Youtube and Facebook.
Lesson 1 - Carbon, tipping points and our simplest solutions. (45 mins)
Lesson 2 - Nature, soil and the future of food. (60 mins)
Lesson 3 - Population, pollution and finding a balance. (65 mins)
Lesson 4 - How do we fix this? Making the impossible possible. (75 mins)
Find out more about AimHi's Climate and Nature Course for teachers here.
See what previous attendees are saying about it on Trustpilot. (We're pretty proud of these!)
Support us
This is a not-for-profit project, and our goal is to scale our climate and nature course to reach audiences internationally. We want to empower learners all over the globe by showing them all they need to know about the climate, nature and how to make a difference.
We've been awarded funding to start making translations, but now we need your help to turn that into a project that'll change the world.
We are hoping to raise £25,000 by the end of July, in order to sustainably roll out our course to diverse audiences globally.
Please support us in reaching this target by visiting our crowdfunding campaign here.
And now for a picture of a whale...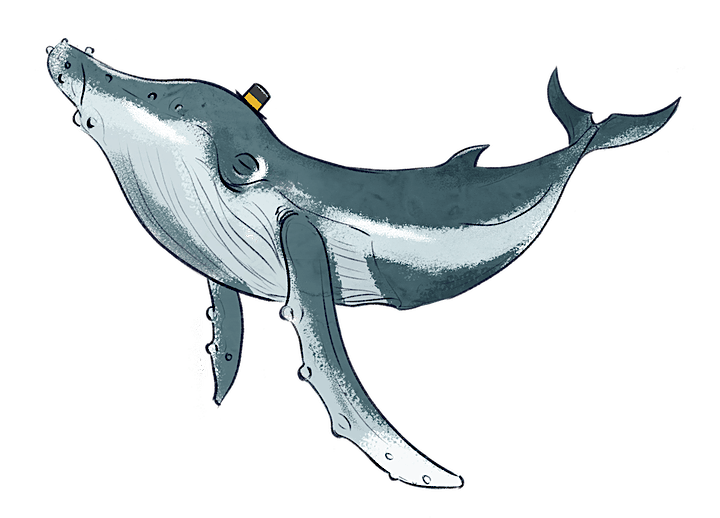 Location
Refund policy
Contact the organiser to request a refund.
Eventbrite's fee is nonrefundable.
Organiser of How to bring climate into any classroom