Description
We have a great offer until Friday 15th June, if you purchase one ticket you can bring one guest for free. All you need to do, once you have purchased your ticket is to email me the name of your guest.
Have you ever wondered what it takes to build a successful business? What's the difference between those that make it, those that fail and those whose results become the stuff of magazine articles, newspaper articles and business school case studies?
Well, you're in luck...
Opportunity Peterborough and the Eco Innovation Centre are excited to announce its latest event supporting business growth and innovation across the region:
"From start to exit… Insights into Building a Successful Business"
Created to provide valuable insights and deliver practical, replicable strategies spanning the entire business lifecycle, this event is perfect for existing business owners, entrepreneurs or anyone considering starting a business…
You'll meet and hear from local business owners at every stage of business, you'll discover what it took for them to achieve success… the good, the bad and the downright ugly!
Plus, you'll walk away with practical tips to help you avoid the mistakes they made (and many others are making right now) to accelerate your own journey to business success... tips money simply cannot buy!
Our speakers, the majority of them (and their businesses) are Peterborough based, some even born and bred have been invited to share their stories and tips with you as celebration of our local creativity and business acumen…
To inspire and educate a new generation of local entrepreneurs, many of whom lack the belief that such success can be created in our City.
A day dedicated to your success in business! (refreshments and lunch provided)
Will make you laugh and cry, whilst all the time imparting over 100 years of collective business wisdom to you…
So, please join us as we support and celebrate the growth of our City as a hub for entrepreneurialism.
Your compere for this content packed day will beTom Hennessey - Head of Economic Strategy & Partnerships from Opportunity Peterborough, who...
Along with an amazing and diverse panel of speakers, including:
---
Ben Kench - Author of Selling for Dummies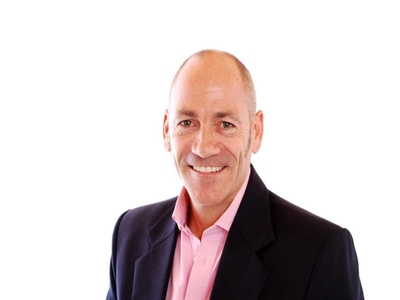 "Maximising Every Opportunity...there's Gold in them there hills!"
With a sales career spanning 30 years Ben Kench has been helping business grow through effective selling, longer than most have been in business. The creator of the highly successful Business Booster programme and bestselling author of 'Selling for Dummies' he'll share with you the answers and some intriguing techniques that you can apply immediately and start your business improvement journey today!
Including:
An entertaining but practical look at how your small business can achieve significant growth this year.
What you do to attract opportunities for growth, dig it out and translate it into cash.
---
Iain Forsythe - Managing Director of Premier Kitchens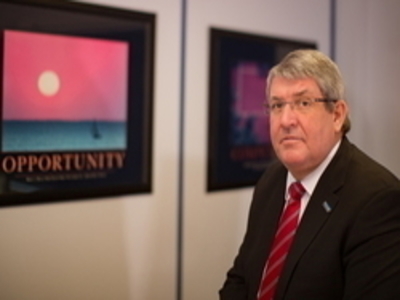 Starting out as a market trader followed by a career in sales Iain Forsythe decided to go it alone - setting up Premier Kitchens and Bedrooms over 25 years ago. His drive and passion for the business has seen the Premier Group grow into a leading regional retail business.
In 2012 when a key supplier went into receivership overnight many businesses would have struggled to survive. For Iain he saw the opportunity this presented, and the business moved into the manufacture of its own kitchen furniture and today is leading the way with innovative design and state of the art technology. His motivational leadership is inspirational to the Premier Group staff as Iain leads the business into the next generation.
---
Mike Greene - Entrepreneur, Investor, Business Mentor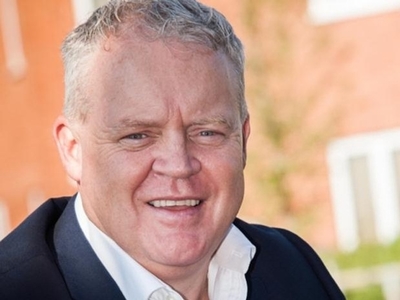 Mike Greene, is an inspiring leader, CEO & director, serial entrepreneur who also featured in Channel 4's award winning series The Secret Millionaire.
From humble beginnings as a paperboy, Mike rose through the ranks and by his early twenties had established his own retail business, soon to become empire; a meteoric rise, which was equally as quickly followed by a dramatic change in fortunes, which resulted in him losing everything. Undeterred he did it all again – but this time he did it right.
Mike will reveal the mistakes he made and how by taking his advice you can avoid them.
How to overcome failure and keep moving forward
---
Neville Wright - Author, Investor, Public Speaker, Property Developer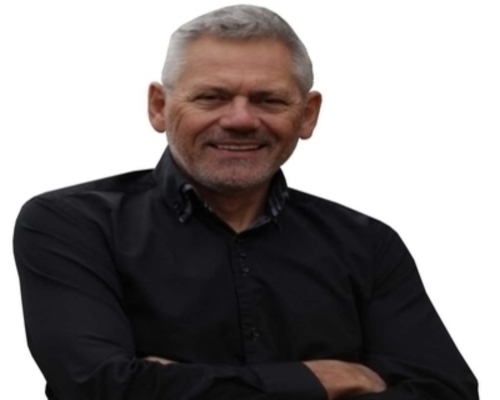 Neville Wright - Investor, Property Developer, Author and Public speaker - a dyslexic who left school at 15 not knowing how to write his own name. Up to the age of 24 Neville had a string of jobs…. after losing his 17th job he soon realised that he needed to become responsible for everything that happens in his life.
A journey spanning 4 decades he started his first business with just 37p. He had become a millionaire by the time he was 34, and now aged 67, when most people would have retired he is encouraging others to believe in themselves, helping them to get everything they want in life.
---
Penny Power OBE - Inspirational Female Speaker, Published Author, Founder of Business Cafe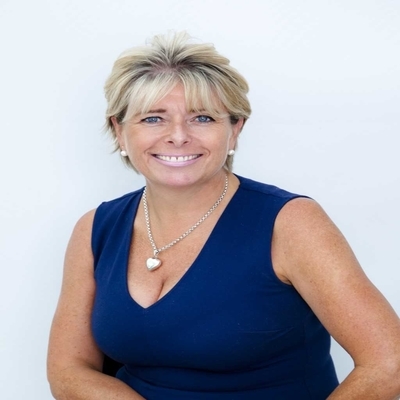 Penny speaks from the heart in her talk entitled "Business is personal strong minds create strong business"
For the past 20 years Penny has evangelized, trained, consulted and built businesses ensuring that business' embrace the ability to socially connect online and offline in their leadership, words and culture. An early pioneer in the social networking world, Penny created the world's first business social network in 1998, Ecademy. This grew into a global network that reduced the isolation and provided skills for small business owner's and leaders. Awarded an OBE in 2014 for this contribution, Penny then spent 3 years in the digital skills sector, notably building a new Apprenticeship in Digital Marketing and helping 1000 young people into jobs. Digital Youth Academy was acquired by Seetec in October 2015
Now Penny is pioneering a change in offline networking, building The Business Cafe as a destination across UK High Streets. Bridging the skills gap and providing networking and digital skills in real-time so people can achieve these needs in 'their gaps' during their working day. Her mission is to reduce loneliness in self-employment which in a survey suggested that 83% of sole traders are lonely. Additionally, Penny and The Business Cafe operation will increase the productivity of small business through the provision of free digital software onboarding and awareness.
---
Swapnil Garg - Digital Marketing Agency Owner, Property Investor, Amazon Business Owner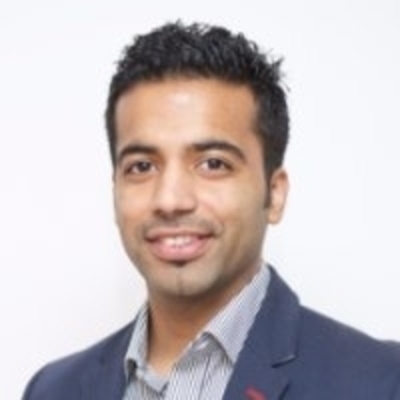 Swapnil Garg is an entrepreneur who lives in Peterborough. He has a Digital Marketing Agency called Advance Marketer which specialises in Facebook marketing. He started his first business with his brother in 2010, grew it and then sold it mid-2016. This is where he learnt all his digital marketing skills and now also has an Amazon Business, a Property Investing & Management Business and an Exporting car parts business which he runs with his Brother & Sister in law.
---
Ben Harper - Entrepreneur, Author,Speaker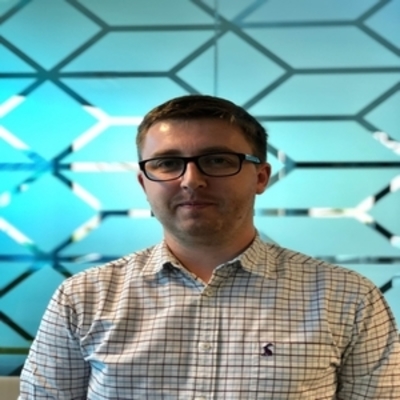 Ben Harper is an entrepreneur, author, and speaker who has started numerous companies, with a clear focus on digital and data. After graduating from Queen Mary, University of London, Ben joined the police as an Intelligence Analyst working on organised crime gangs and major cases.
After this grounding in data and analysis, Ben worked in a variety of analytical, marketing and management roles in publishing companies, start-ups, and agencies before founding Datify, a data driven digital marketing agency. Ben has worked on accounts of the world's highest profile brands – including the likes of Coca-Cola and The British Government. Ben has spoken all over the world at high profile events and can often be found on the conference circuit.
---
Sukhi Wahiwala - Entrepreneur, Business Mentor, International Speaker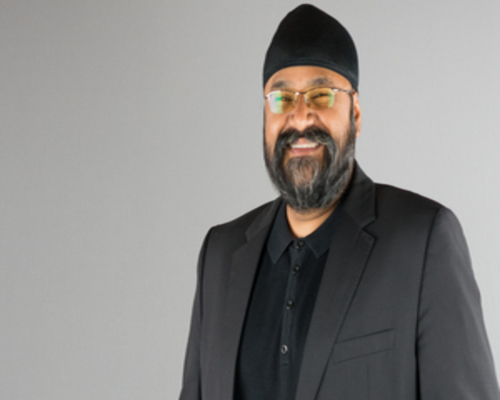 Sukhi is the CEO and Co-Founder of the Business Boardroom, he is also an internationally successful Entrepreneur, Speaker, Award-Winning Business Management Mentor and Tedx speaker, he was recognised by Forbes and Invited to be a Forbes 30 Under 30 Judge for 2017 & 2018. As a successful down-to-earth entrepreneur, his qualities and exceptional interpersonal skills and drive has enabled him to build an established business empire. He has masterminded a unique methodology called, "The SynaGus Method" creating clear step by step Strategic planning for Growth, reshaping the bottom line profit and stability of thousands of companies, individuals, start up's, coaches and consultants and recently had the pleasure of being a Judge, Mentor and providing Hot Seat advice for Forbes Slovakia, 30 under 30 Summit. If you would like to know more about Sukhi please visit: https://sukhiwahiwala.com/
If you would like to attend this event and see how these speakers could help you grow your business then please secure your seat by clicking on the button .
Notice: There may be some photography and or videography if you do not wish for your image to be used please email me at michelle@ecoinnovationcentre.com