How to build an effective Diversity & Inclusion Strategy - FREE Webinar
This webinar will raise awareness about the D&I Strategy for your organisation and help you with practical tips and best practice.
About this Event
How to build a diverse and inclusive strategy for your organisation
10 December 3pm - 4pm
This session is for you if you're responsible for developing a D&I strategy for your organisation. Or if you are responsible for attracting, developing or promoting a diverse and inclusive team.
As a leader, you can set the tone and help your team navigate the current challenging landscape.
Are you:
Looking for ways to pull together a D&I strategy that everyone will buy into.
Searching for best practice principles to build a robust D&I strategy.
Excited by the prospect of making a significant change to your organisation.
A little overwhelmed by the sheer complexity of the D&I landscape.
Keen to connect with an inspiring group of people who share similar passions and challenges.
In this webinar you'll learn:
Key elements to consider as part of your D&I strategy.
How other organisations are developing effective D&I strategies.
The relationship between diversity and inclusion and why it's important to understand this when you're developing a D&I strategy.
The science behind inclusion and how this helps and hinders strategic intent.
The TRUTH about inclusive cultures and how to reflect this in your D&I strategy.
The FACTS about inclusive leadership - development areas for organisations wanting to support their leaders through their D&I strategy.
Financial Services and Inclusion and Diversity
Increased awareness of diversity and inclusion asks serious questions of the Financial Services industry. We're all facing this challenge together. And this means that we need greater diversity of thought, innovation, long-term resilience and well-being.
What is the landscape in your organisation and how can you help make the changes that will encourage staff to bring their whole selves to work?
What does the industry have to say?
The industry agrees that change is needed.
In October 2020 the ABI announced a refresh of its inclusion strategy and signed a Business in the Community Race at Work Charter with 32 members appointed to improve racial equality in the workplace and strengthen commitment to D&I across the industry.
In July 2020 Lloyds of London announced new gender leadership targets and will be announcing a market ethnicity target in 2021.
In July 2020 the FCA said
" Within the financial services industry, although there has been increasing recognition of a need for more diverse boards and executive leaders for some time, to date, progress has been limited. It's clear that having policies in this area is not enough: firms need to take action and monitor their effectiveness to assess if the changes they implement are bringing tangible outcomes.
Ultimately, we want firms to take action to embed diverse and inclusive cultures, so they can realise the benefits within their organisations. We're exploring how we can support firms to address the challenges of building a diverse and inclusive workforce, as this aligns closely with good conduct." FCA, Our role as a regulator: why diversity and inclusion matter in financial services, 10 July 2020.
About your speaker - Imtiyaz Foolat
Imtiyaz is a D&I Consultant and Coach and an Associate of Parity Executive Coaching.
Imtiyaz has over 20 years' experience working in change, operations and business leadership roles. He's developed a passion for improving diversity in leadership and knows the value of building diverse teams to support and nourish organisations and individuals. He knows what it feels like to be a leader who wants to create meaningful change.
Imtiyaz is an accredited coach and an ICF Associate Board Member for Inclusion & Belonging. He is a thoughtful and challenging coach, who brings his blend of change, operations and insurance business leadership experience, alongside his passion for leadership development and diversity.
How does improving D&I benefit your organisation
You won't be surprised to hear that genuinely diverse and inclusive workplaces are more successful. If your organisation is truly inclusive, you'll benefit in a number of ways.
Attracting and retaining the best industry talent.
Enhanced diversity of thought and innovation - key in a mature market and during a pandemic.
Improved business performance and satisfied key stakeholders.
Better engagement with diverse customers.
Improved insurance industry's image and public reputation.
Contribute positively to society and lead by example.
This webinar will raise awareness about the D&I strategy for your organisation and help you think about what you need to build one.
Please feel free to share this invitation with others who may benefit.
Kerry, Imtiyaz and Henny look forward to sharing their knowledge and seeing you there!
Find out more about Parity Executive Coaching at www.parityexecutivecoaching.co.uk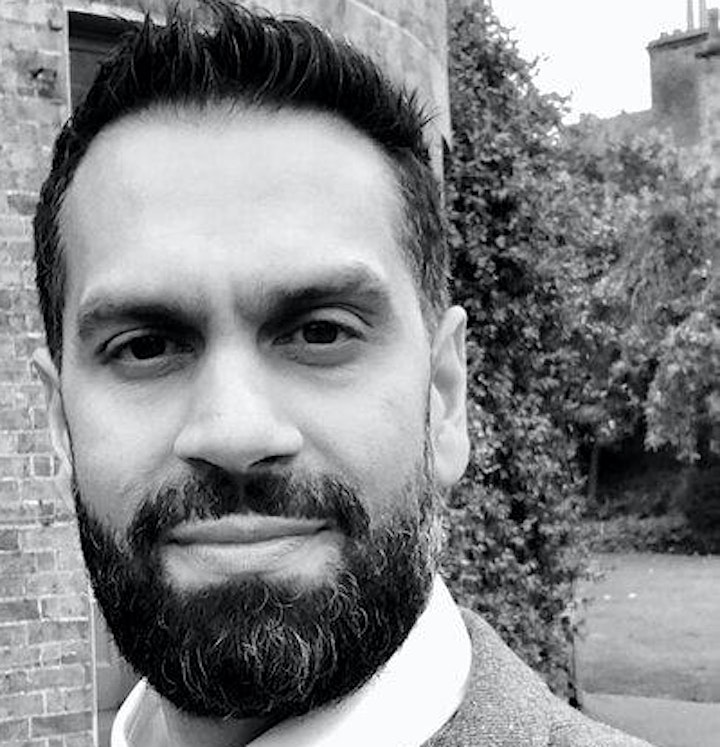 Imtiyaz Foolat: Parity Executive Coaching