Description
Change the Culture of Mental Health in the Workspace
Mental health has never been more important and companies up and down this country are starting to pay attention. We all recognise there's a significant problem
…but what do we do about it?
We're so excited to be hosting this event locally in Southampton with guest speaker Dafydd James (former international rugby player) and myself to address this question.
This morning event is designed especially for business owners and senior management who want to change the culture of mental health in their workplace.
See you there,
— Peter
Mental Health First Aid expert and instructor
---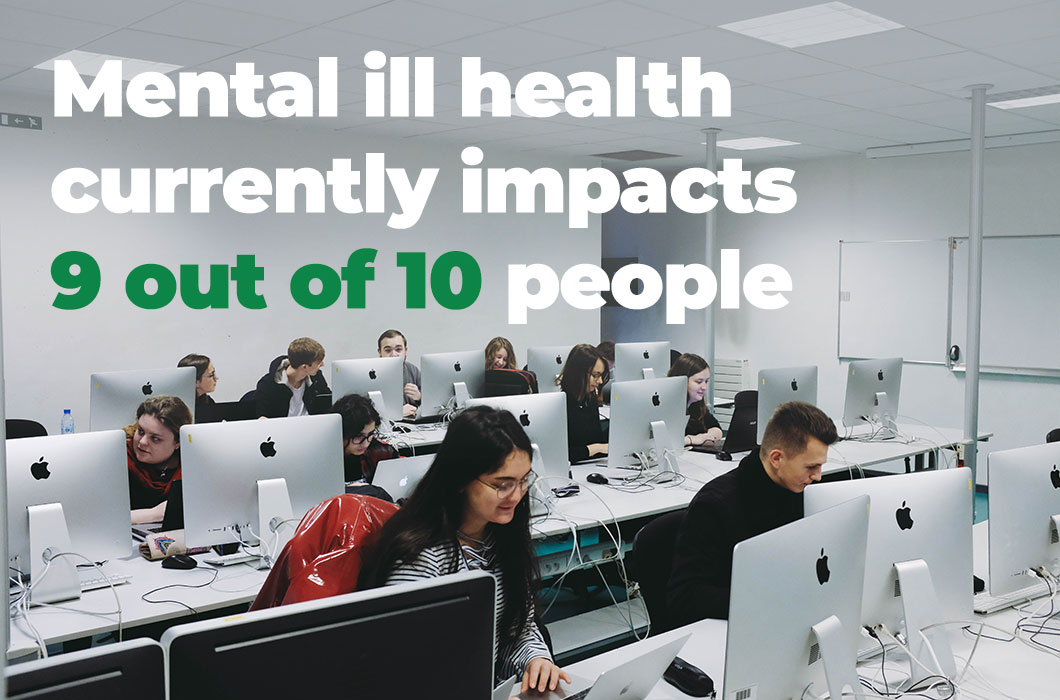 Directly and indirectly, mental ill health currently impacts 9 out of 10 people and is the leading cause of death in young males aged 24–49.
If you believe that prevention is better than cure, come be a part of this crucial discussion.
We will be exploring…
What the impact of mental health is in the workplace.
Whether we are creating a culture that makes it worse or better.
Practical ideas about how to improve mental health.
Insight into what other leading companies are doing.
---
Timetable
There will be breakfast baps and refreshments available between 8–8:30am with a prompt start at 8:30am, finishing at 10.30am.

★ Early Bird discount
Buy your ticket before the end of April and you can get a ticket for only £45+vat. Standard tickets, sold from May onwards, are £55+vat.
★ Group discount
Book 2 tickets for only £80+vat with each additional ticket for £40+vat. Great if you want to bring along members of your team.
---
"Peter came and delivered a presentation for us in 2016, and our staff still talk about it. This really helped to drive interest in our mental health training programme which we have rolled out to all our managers. If you get the opportunity to hear what Peter has to say, I would thoroughly recommend it."
— Alison Garbutt, Head of Strategic Projects, WHSmith
"Over the last few years I've been passionately exploring mental health in the workplace, lifting the lid on the mental health stigma. Peter spoke at our Stakeholder Meeting and his charisma and passion for mental health was contagious. At Landsec we chose Peter as our MHFA instructor and he has trained over 10% of the company. We are now beginning to see the change within our companies culture, and I thoroughly recommend attending this event if you can."
— Clive Johnson, Deputy President IIRSM
---
Our speakers

Dafyyd James
A former Welsh international rugby union star who plays on the wing or at centre. He toured with the British and Irish Lions in 2001. James earned 48 caps for Wales and three for the British & Irish Lions. In February 2019 Dafyyd laid bare his mental state, saying he's had moments when he thought 'it's my time to go'. Speaking at this event he would like to share how no one is immune to Mental Ill Health, and how senior managers are vital in getting this illness the right support in our society.
Watch a clip of Dafydd's story (BBC News)


Peter Larkum
Awarded for Excellence in Training by MHFA England, recognised as an Elite Gold Standard MHFA Instructor. Peter delivers Mental Health training across all sectors throughout England helping highlight the current impact of mental health within our companies and the costs associated with this. Peters mission is to not only raise awareness of Mental Health but more importantly the prevention of mental health illnesses. Acknowledging there is no immunity to this, the exploration is, can we reduce the impact it is having, and therefore the cost impact to the UK economy.