Sales Have Ended
Ticket sales have ended
Unfortunately, the deadline to buy tickets for this event has now passed. Don't worry, you haven't missed out. Check out our other webinars! In the meantime, follow 'Globus HR Consultancy' to be the first to hear about new events.
It's the one area of setting up your HR Consulting business that needs clarity as there are so many different options available to you.
About this event
This is one of the most frequently asked questions from consultants both new and established. How do you work out what to charge and to make sure that you are not creating a business that will lead to burn out in order to achieve your income targets?
If you are finding that you don't have enough time in the week and have clients paying fees that you would like to increase, then this is the interactive workshop for you.
In this I will explore with you:
The different income strategies to grow your consulting business consistently
How increasing your prices will benefit you and your bottom line
Steps for implementing price increases for your existing clients
Targeting high value clients
5 star review
Increase Your Consultancy Fees
"A good webinar on different pricing models and insights into how to increase consultancy fees. Once again, thank you very much Sarah. Your guidance and knowledge is invaluable".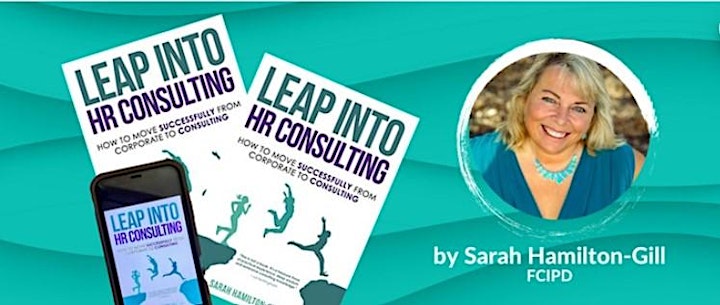 About your Event Host:
In her early years in HR Consulting, Sarah found it challenging to juggle a busy consulting diary with being a single parent to two young boys. It soon became clear to Sarah that without the support and flexibility she got from being a business owner that she would have missed much of her boys growing up.
Sarah was just 28 when she decided to go it alone and set up her HR Consultancy business in 1994. She has successfully built a 7-figure business and two 6-figure businesses.
Through her Leap into HR Consulting Virtual Bootcamp, in the last 2 years, she has helped launch over 80 new HR Consulting businesses.
As a consultant, she has worked with businesses of all sizes. As her business grew she worked with organisations, which include BT, Vodafone, Santander, and the English Football Association.
Connect with Sarah on LinkedIn.
Join the Leap into HR Consulting Business Growth Facebook Group - for people just like you!
Award-Winning
Finalist in the CIPD Best HR Consultancy (2018)
Influential Small Business Owner winner (2018)
HR Consultancy of the year (2020) Business and Industry Today
Finalist for the Reinvention Award (2020)
Finalist 'Business Book' The Book Awards (2021)
Amazon No. 1 Best Selling Business Book AuthorOn 5th November 2020, Sarah self-published her book, Leap into HR Consulting - How to move successfully from Corporate to Consulting which has not only topped the business books list on Amazon but was also a finalist in the Business Book Awards 2021.
It's available at all good book shops and Amazon worldwide as an eBook, Audible, and paperback. "If I can do it, you can do it too!"
Also available: Leap into HR Consulting podcast. Why not take a listen?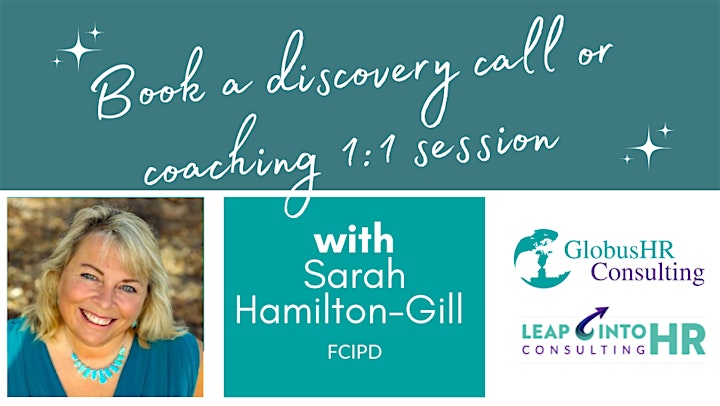 Would you benefit from 1:1 coaching with Sarah?
Why not invest in a 1:1 coaching session with Sarah? Or alternatively, if you want to talk more about you and the direction you want to go in, why not book a 15 minutes discovery call?
Reviews
Richard P - 5 Star ReviewExcellent Practical Advice
"I've attended a couple of Sarah's now, she is really knowledgeable, personable, and makes you feel at ease. Some great tips on social media and would thoroughly recommend that session in you haven't already tried it. Have just attended the Leap into Consulting session, again great tips".
Webinar Feedback
"I've signed up for Sarah's webinar frankly because I had time. During the pandemic, I have attended lots of free webinars which at the end were not to teach me anything, but to sell me someone's service. Sarah didn't want to sell me anything, she shared her knowledge. Amazing and I am looking forward to more webinars with her."