Description

Dear friends,
The 35th antitrustitalia lunch is scheduled on Thursday 8 December 2016 at Confindustria Bruxelles (Av. de la Joyeuse Entrée 1 – 1040 Bruxelles – Metro Schuman).
---
Ben Graham, Global Legal Director of Competition at AB InBev, will give a presentation on:
"How to clear a megamerger – Insights from the AB InBev/SABMiller multijurisdictional merger control process"
---
The third largest acquisition in corporate history and the largest ever in the consumer goods sector, the acquisition of SABMiller by AB InBev, recently closed.
The "huge beer" deal, representing the acquisition of the global number two player by the global number one, attracted heightened regulatory attention across the globe. Notification was required in over 20 jurisdictions, spanning Albania to Zimbabwe, several requiring substantial remedies of both a competition and public interest nature. Notably, given all the scrutiny, the deal closed a mere 11 months after its announcement.
AB InBev/SABMiller provides a fascinating case study in how to successfully coordinate global mergers in the age of a plethora of merger regimes and increasing appetite of regulators to impose remedies.
Ben Graham, Global Legal Director of Competition for AB InBev, will share his insights from being at the helm of AB InBev's of regulatory strategy throughout the deal's review.
Ben has been in-house counsel at AB InBev since 2013 and global head of antitrust since 2015. Prior to joining AB InBev, Ben worked in the competition law team at Freshfields Bruckhaus Deringer LLP in Brussels and Washington, DC. Ben holds a degree from Cambridge University in French and Spanish.
---
Refreshments will be provided at 12.30, the presentation will begin at 13.00 and will finish at 14:15.
Entrance free for antitrustitalia members, € 20 for non-members.
Space is limited, please let us know if you are unable to attend, so that we can offer your place to other colleagues. For non-members who will notify the cancellation by 48 hours before the event, the fee will be reimbursed (directly through the link above).
antitrustitalia counts on your support!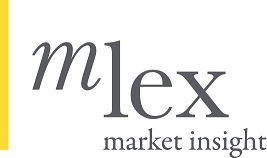 POST SCRIPTUM: Book here your place at antitrustitalia's 5th Christmas Dinner on 7th December – the one Christmas dinner you really don't want to miss!!