Are you a fan of a takeaway but conscious of the cost to your pocket, your health and the planet?
About this event
Imagine if you could get the same tasty flavour as your favourite takeaway but it's healthier, it's sustainable and it's budget friendly. Sounds good right?
Take part in our live cookalong with handy tips and facts to help you make simple sustainable swaps to your everyday dishes.
Book to be sent zoom details.
We encourage you to get all your ingredients and equipment out prior to the event in order to have the best possible experience!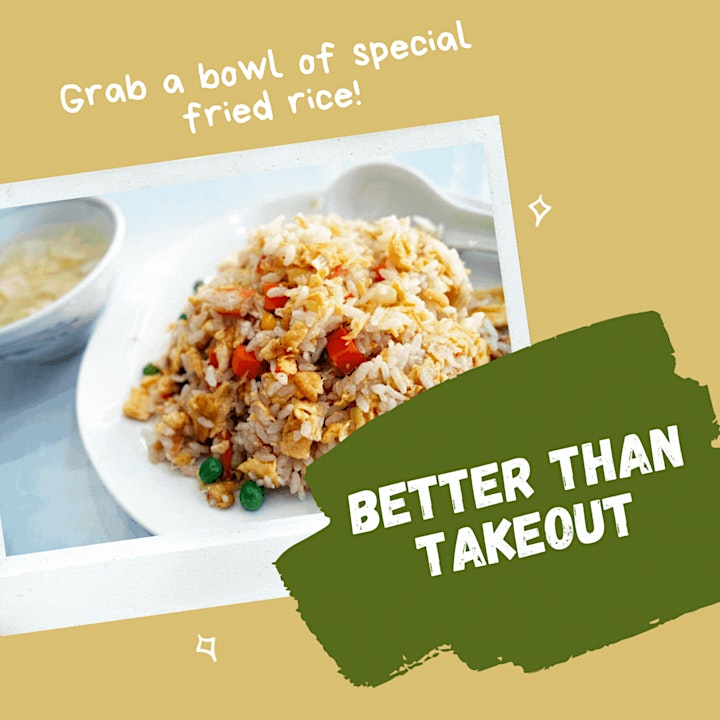 Basic egg fried rice (2 portions)
2 eggs
2 cups of precooked rice of your choice (cooked the night before and kept refrigerated)
2 spring onions
Soy sauce to season
Feel free to add chopped up bits of anything you fancy that is hanging around in the fridge, such as prawns, peas, and sweetcorn. Ensure that chopped bits are pre-cooked.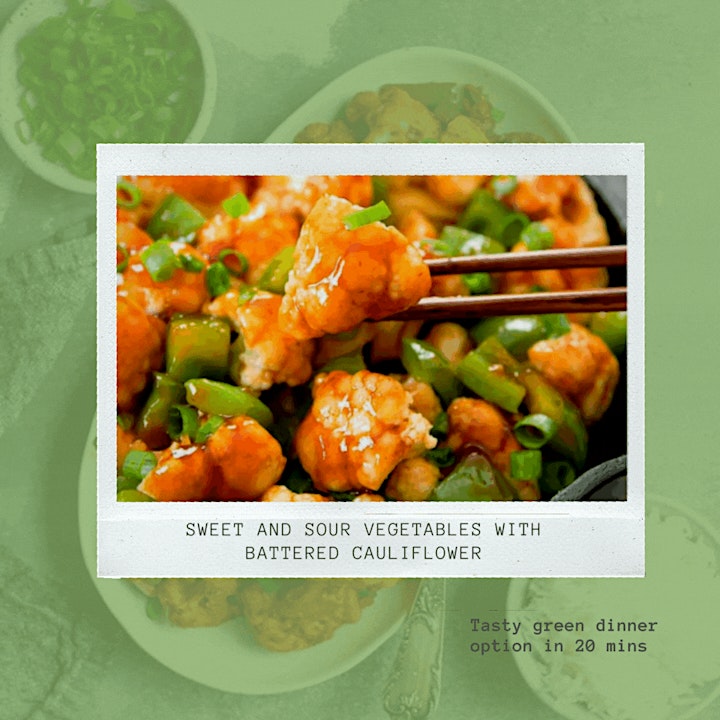 Sweet and sour vegetables with battered cauliflower (2 portions)
½ cauliflower
¼ white onion
¼ pepper (any colour)
¼ bag of sugar snap peas
50g corn flour
50g self-raising flour
80ml cold water
Salt and pepper
500ml vegetable/sunflower oil for deep frying
3 tbsp tomato ketchup
3 tbsp vinegar
3 tbsp sugar
½ tsp soy sauce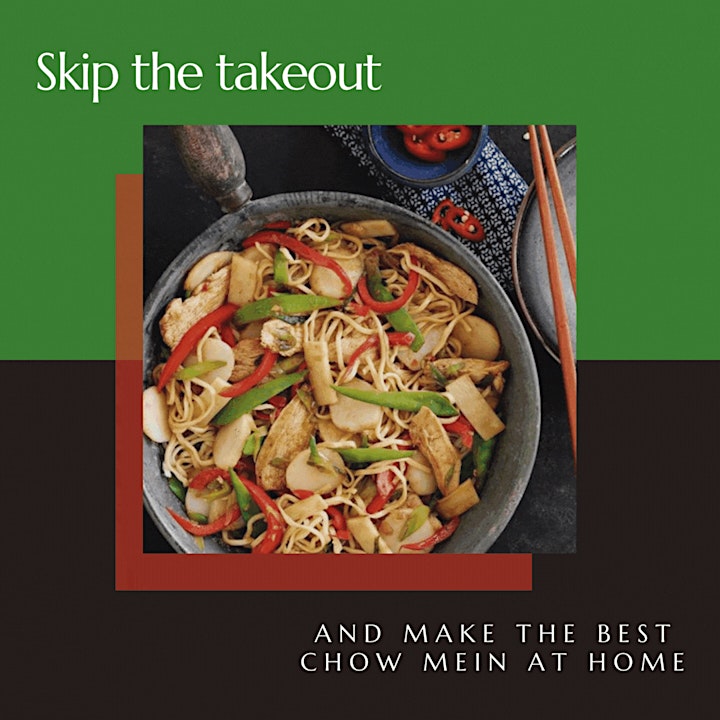 Quorn chicken chow mein (2 portions)
300g egg noodles
175g Quorn pieces
¼ pepper (any colour)
¼ white onion
½ medium carrot
Handful of cauliflower leaves
2 Spring onions
2 to 3 cloves of garlic
1 tbsp grated fresh ginger
½ tsp Chinese 5 spice
1 ½ tbsp soy sauce (season to taste)
You can use any other alternative form of chicken that suits you and can leave it out completely if you cannot find a product that meets your dietary requirements.Any type of noodle can be used.Soy sauce can be substituted for tamari, liquid aminos or a soy free soy sauce.
Possible allergens highlighted in bold.
Equipment List
Chopping board
2 frying pans
1 wok/deep frying pan
Kitchen roll
Sharp knives
2 medium size plates
Small bowl
Spoon
Medium size bowl
Spatula
Grater
Slotted spoon (or something similar that can be used to remove cauliflower from the oil)
Wooden spoon
Medium size saucepan
Book your place now and cook three of your Chinese take-away favourites healthier and more sustainable!
In order to reach the virtual event venue please click here. The details how to join the event will be sent out via email few hours before the event.