How to create a 90 Day Plan to Blast your Business to the next Level!
Description
How to create a 90 Day Plan to Blast your Business to the next Level!
The most practical and powerful single thing any business owner can do is a 90 day plan. It's where massive progress can be made.
Reviewing the last 90 days in business, looking at where you did well, where you didn't do so well and then planning the next 90 days in detail and setting realistic and attainable goals will rocket your productivity and your profits.
By attending this interactive workshop you'll learn:
How to use your time effectively
How to get your team to use their time effectively
How to get the most out of your day and focus your business to reach your goals and dreams.
How to get the quality of life that you started your business for in the first place
Build your 90-Day plan for your business success
Learn to execute practical strategies to achieve your goals
Get energy, focus, and vision for your business
Create massive results in your business over the next 90 days
You have 86,000 seconds in the day. How will you use them? Don't waste them...
We will show hints and tips for using your time effectively. Increase focus on the important things within your business and stop wasting time with meaningless tasks.
What is

GrowthCLUB

?
GrowthCLUB is a once a quarter workshop that makes creating tactical plans for your business both educational and fun. With one day planning sessions every 90 days...
In GrowthCLUB, you are trained on strategies that will help you master your time, be clear on your priorities and equip you with the mindset and tools you need to achieve your goals. Here's how it works:
1 Day Planning each Quarter that will map out your next 90 days
Connect up with other local businesses on a regular basis
Access to your

ActionCOACH

Business Coach
Learn from the strategies implemented in other businesses
Broaden your sphere of contacts by networking with other business owners in your area
Hear valuable guest speakers at each of the Quarterly Sessions
Free email support from an experienced

ActionCOACH

Business Coach
By the end of this action-packed day, you will have a clear focus on where your business will be after 90 days as well as a plan to get you there.
Here is a brief introduction to the Program from Brad Sugars, the founder of ActionCOACH:
What does it cost?
GrowthCLUB costs £297+VAT for the day, plus a small fee for EventBrite organisers. Click on the Tickets button to book now. Spaces are limited to the size of the room.
Where is the next

GrowthCLUB

?
There are various GrowthCLUBs operating around the UK, and they occur on different dates in the calendar month. For Warwickshire we use Mallory Court Hotel & Spa in the Knights Suite.

Check out the venue below:
We've chosen this venue because of the superb quality of food provided!
When is the next

GrowthCLUB

?
As soon as dates are released we will email you and let you know all of the details. GrowthCLUBs occur in March, June, September and December.
What do I need to do next?
If you want to ride a wave of success this year then buy a Ticket now.
The Ultimate Guarantee!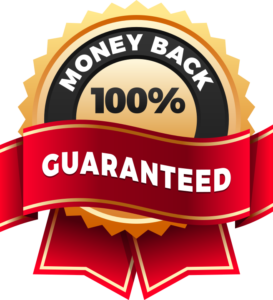 If you come along to GrowthCLUB and you're not completely happy with the day (about anything at all!) I'll give you a "No questions asked" refund. 100% Money Back. I'll even go the extra mile and throw in a treatment at Mallory Spa as an apology. So there's absolutely no risk at all. So register now, what have you got to lose?
90 Minute Complimentary Coaching session worth £750+VAT...
If you book yourself on this GrowthCLUB, I will schedule a 90 minute 1 to 1 coaching session with you to look at where you want your business to be in the next 5 years. We'll look at strategies to get you there and come up with a plan to achieve them. My time is limited, so book a place on this GrowthCLUB and I'll be in touch straight away to organise the session.
What People are saying about GrowthCLUB...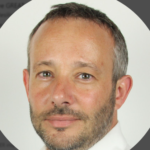 A hugely enlightening & provocative day with Paul. I've come away with more clarity and confidence and a clear plan to move my business forward. Thank you!
Anthony Taylor - Mental Toughness Expert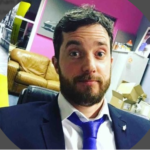 As a small business owner, it's too easy to spend all your time working in your business without ever creating a proper plan that will allow you to grow sustainably. Paul's workshop was fantastic and invaluable and gave me a simple way to quickly and easily plan on a strategic and tactical level. It left me able to plan more quickly and easily than ever before and gave me a simple but powerful structure and process for doing it. I wish I'd been along years ago!"
Tom Mallens - Director - Social Sales Academy UK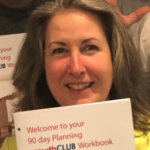 Great interactive session - lots of tools on how to do things and make the most of who you and your business are to grow it successfully.
Vanessa Evans - Director - DMP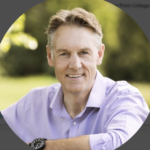 A great day in a relaxed atmosphere to contemplate your business journey and consider the way forward. Lots of useful hints and tips on everything to do with running a profitable business and the marketing of it.
Mark Willis - Managing Director - KMS Litho Ltd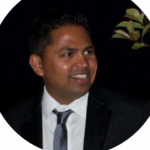 A great day out of the office, away from the daily "grind", to learn how to build a smoother & more profitable business.
Radj Many - Director - RM Design & Engineering Ltd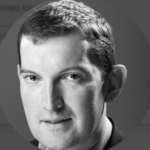 An excellent session, with the right balance between learning, doing and exploring.
George Holmes - Director - Idvallo Ltd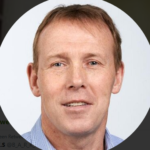 Paul and Mark delivered a fantastic presentation with a lot of audience participation. They made it fun as well as getting across the message that we all need an Action Plan.
David Green - Director - David Green Decorating Ltd
Book now... places are limited.