How to Create a Kickass Life That You Don't Need to Take a Holiday From

Saturday, 19 November 2016 from 10:30 to 18:00 (GMT)
Event Details
If I get hit by the bus today and run through my entire life in my head before taking my last breath, I know that I will have ZERO regrets. I have made the decisions I wanted to make, taken the risks I wanted to take, and pursued the things (and people) I wanted to pursue. Have you? 
And you know what? I'm not rich (yet), my relationship isn't perfect, and I don't have a six-pack (and never will do). But despite all that, I'm fucking happy, because overall, life is good. Very good, actually.
I want you to have this life. And I know that if I can have it, and my seven guest speakers can have it, then so can you. 
I'm not going to tell you that you need us to get there. What I am going to tell you, though, is that with our help you can get there much faster. 
Find people who have what you want. Then, do what they do and have what they have. I live by this. 
---
Now, imagine a personal development event without the hype and selling from the stage. An event where you feel welcome from the moment you walk in, all the way through until the end. And when I say the end, I mean drinks at the bar in the hotel we're in when you can mingle with the speakers and fellow attendees. This is that event.
As well as speaking for up to two hours in total, I will also be your host throughout the day, ensuring this will be your favourite event of the year.
Please note: Just like my coaching and all other professional activities, this event is PG18. I may be inappropriate, politically incorrect, with a high likelihood of offending someone - and don't even get me started on my swearing. So, sadly, your kids will have to stay at home.
Oh, and we won't be high-fiving each other, nor walking on the hot (nor cold for that matter) coals I'm afraid.
---
Here are the speakers, expert coaches, and my good friends. Each of them will speak on a specific topic, taking you one step at a time closer to having that kickass life I know is waiting for you:
Amanda C. Watts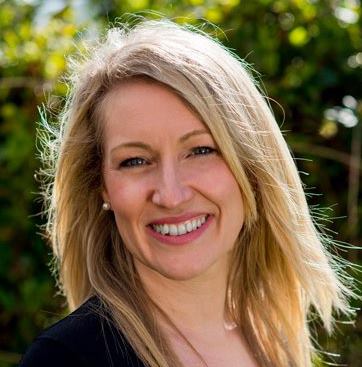 Amanda is one of the UK's leading marketing and branding authorities. With a fan base of over 30,000 people she specialises in helping expert service providers be extraordinary in business and become FreedomPreneurs®.
She started her business in 2009 whilst on housing benefit and took it to multiple six figures using the proven methodology that she now teaches. What were the steps she took for this success? Find out at the event. 
www.freedompreneurbusinessacademy.com
Fadela Hilali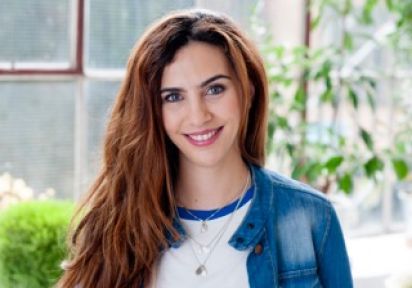 Fadela is a Life Coach and International Speaker, specialising in helping busy successful entrepreneurs who thrive in business, but lack in their personal life. 
With her high-energy and lighthearted approach, Fadela helps her clients take charge of their emotions so that they can focus on what matters most to them. 
Fadela is passionate about Youth Empowerment and is currently working on a project called "Legions of Leaders". Legions of Leaders is a unique approach to Youth Leadership, fostering a co-creation process between corporate and business leaders and young people through training, coaching and speaking.
Her motto is "FEEL good, DO good".
Léa Vendrami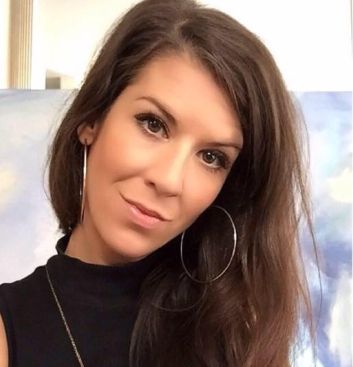 Léa is a Life Coach, an Advocate of Modern Spirituality and Speaker. She inspires and guides people to step into their own authentic power, shine brightly and live extraordinary lives by helping them connect with their highest selves, and create both internal and external abundance.
She works with clients who are ready to step up from all over the world, currently in the UK, USA, the Middle East as well as Europe, and is regularly contributing to the press such as Sunday People, Glamour, Love Sunday, sofeminine.co.uk and theidleman.com to name a few. 
While she is living an extraordinary life today herself, she had to first overcome major challenges, such as addiction, a chronic eating disorder and sexual abuse. Léa is an inspiring real life example of everything she teaches.
With her contagious energy, positive attitude, sense of fun and love for the world, Léa will make you smile and fall in love with life.
Leanne Spencer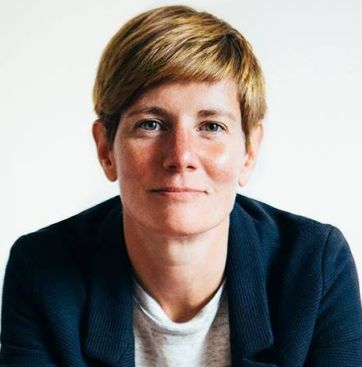 Leanne is a fitness entrepreneur, bestselling author, TEDx speaker and founder of the health and fitness consultancy Bodyshot Performance. Bodyshot use DNA testing, wearable tech and bespoke coaching to transform the lives of their clients.
As well as being brand ambassador for some very cool, innovative biohacking products, Leanne also regularly speaks about gender equality and promoting sports to young girls. She lives in London and loves sport, cats, writing, and being an entrepreneur.
Raghav Parkash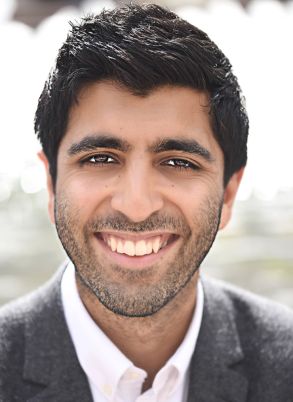 Raghav helps hungry and driven people reach the very best, happiest and fulfilled versions of themselves.
Using his experiences and passion for personal development and peak performance, Raghav helps people create quick but lasting results in their life and not only does he absolutely love it, but he's very good at it too.

There was a time 5 years ago when he didn't believe he had any personal power, but after turning his life around and overcoming depression, anxiety, low self esteem/confidence and poor health, it is now his passion to help people unearth their true power and potential that lies within them.
Raghav is privileged to work with a number of inspiring people from a variety of backgrounds such as CEO's, business leaders, entrepreneurs, accountants, lawyers, marketers, therapists, actors, musicians, singers, project managers, students and many more.
He is a very passionate coach that truly believes in the power of the person or audience in front of him, and he's committed in helping you get from where you are to where you want to be in the fastest time possible.
Rich Waterman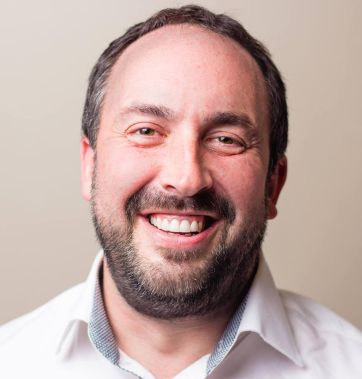 Rich is a former investment banker, a millionaire aged 31, who left banking to pursue more philanthropic interests. His life was transformed in 2006 when he attended his first Tony Robbins' event, and realised how he could help others through personal development. He is now a trainer for Robbins Research International and an NLP trainer.
He is an entrepreneur with over 15 years of experience running his own businesses. An international speaker and one of the UK's leading experts on How To Create A Success Mindset. He has created a process called "The 7 Key Steps to a Richer Life".
He is a coach and mentor who works primarily with executives, business owners and entrepreneurs to live "richer" and "limitless" lives — to discover, develop and deliver their greatness.
Finally, after a life-changing event in 2014, he founded a global movement around that event called "Be The Difference Today".
Tomas Svitorka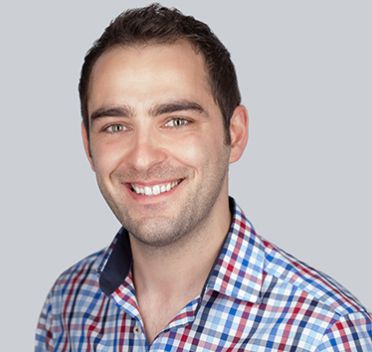 Tomas is a professional Life Coach, Speaker and Entrepreneur.
He believes that happiness, wealth, and success require the right mindset, environment and strategy, and he dedicates himself to coaching his clients to acquire just that.
He's become known for his natural, down-to-earth and direct coaching style, combined with extensive knowledge and wide array of techniques that he's learned from completing his Honours degree in Psychology, as well as several extensive coaching trainings and certifications.
Today, he coaches professionals and entrepreneurs, helping them to develop a strong mindset, leadership and communication skills, as well as co-creating strategic process so they can achieve bigger and better results. Through his coaching sessions, workshop, and seminars, he has helped people achieve their biggest (and sometimes wildest!) dreams and goals to date.
---
About me: 
I am in the top 1% of highest paid Life Coaches in the world. I work with the elite using my signature No-Bullshit approach.

I am the author of the well-received book called From Good To Amazing, and will be taking part in The Coaching Movie (coachingmovie.com), the world's first full-length coaching documentary, which is expected to be released in early 2017. I have also been featured in a number of media outlets (TV, radio, papers, blogs).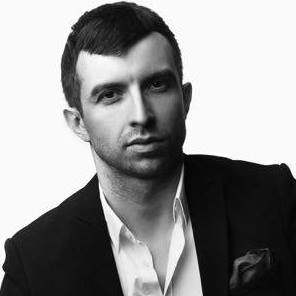 Money back guarantee: I'm so confident the event will meet, if not exceed, your expectations, that if it doesn't, I am happy to offer you 100% refund. 
I'm looking forward to spending this day with you, guys! 
Love,
Michael
Do you have questions about How to Create a Kickass Life That You Don't Need to Take a Holiday From?
Contact Michael Serwa
When & Where

The Bloomsbury Hotel
16-22 Great Russell Street
WC1B 3NN London
United Kingdom


Saturday, 19 November 2016 from 10:30 to 18:00 (GMT)
Add to my calendar
How to Create a Kickass Life That You Don't Need to Take a Holiday From