Description
"Learn How To Create A Lifestyle Business And Finally Make Money From Your Blogs And Be A Guru In Any Niche"
Now You Can Blog Like The Guru's With My Simple Step By Step Techniques and actually make a living from it.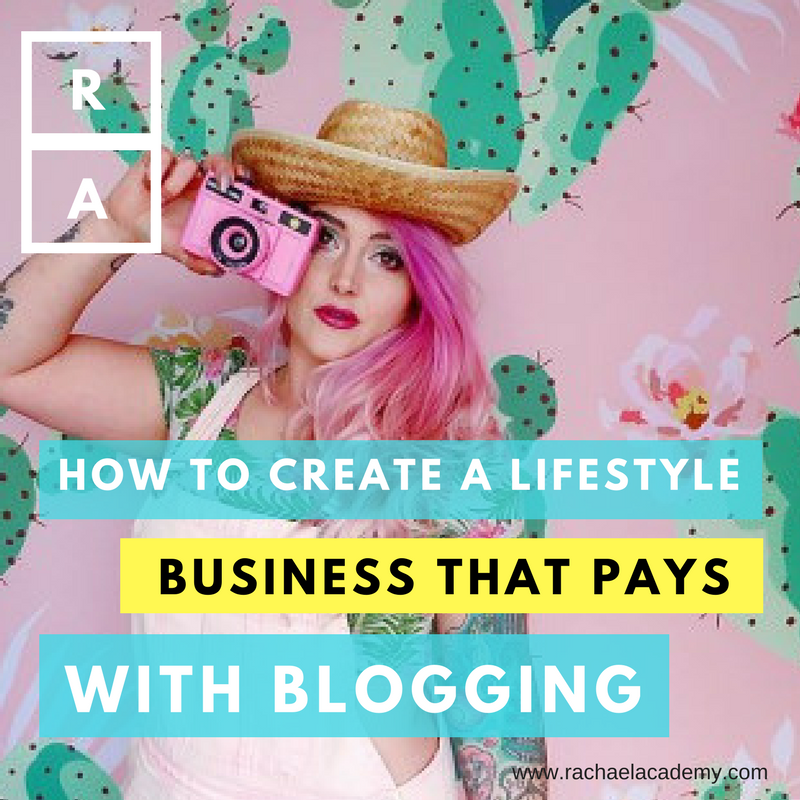 This one day Masterclass will teach you everything you need to know to create a successful lifestyle blog that pays you.
It really is true. You can make solid, business and income from blogging. Some people do it for fun, some to get noticed, some even to rant and rave, but in my live workshop I will show how to "make money" with blogging and create a business that supports a lifestyle of your choice.
That's the reason you are here right now.
You may already know, there are bloggers out there, such as Yaro Starak, Perez Hilton and others who have built up very lucrative business empires from blogging alone!
However, it's not as easy as slapping up some wordpress or blogger site and expect the cash to roll in. There are steps and techniques involved if you are blogging for money. You may be jaded and sceptical about people who have made a fortune online especially blogging about their personal experiences.
You see, "How To Create A Lifestyle Business That Pays With Blogging" and blogging like the guru's is more than just having ads links slapped all over the site or keywords and anchor text in every paragraph.
There are a lot of other factors to keep in mind as well if you want to be a successful blogger...you need to research things such as the profitability of your niche, keywords to use, what sort of product do you want to sell or promote online and a lot of other factors you need to consider.
You see, people like Yaro Starak or Perez Hilton just didn't grab a wordpress blog and start hammering in random thoughts on their blogs and ker ching, paycheck in the bank everyday. (Well maybe Perez lol )
They followed detailed, step by step methods to create powerful, profit churning blogs that make them a tidy profit, even earning a living from just blogging alone!
And that's what I will be teaching you in The Blogging Masterclass
Here is what you're going to learn in my one day Masterclass:-
1 - An Introduction To The System
An introduction to the system. By the end of this section we will lay out the Blogging Guru System to get you started on your way to dominating your marketplace !
2 - Finding Your Niche Market
Learn How To Find The Most Profitable Niches For You To Maximise Your Blogs Earning Potential
3 - Your Keyword Swipe File
Learn the keywords you should be using, as well as where and when on your blogs to get people to click.
4 - How To Set Up Your Blog
There are some key strategies you must know when setting up your blog. The elements and where you place them on the page are crucial to your success.
5 - How To Make Money From Your Blog
In this section we'll be discuss all the ways to make money from your blog once all the elements are in place. Now you really can blog like the guru's
6 - Maximising Your Blogging Revenue
All the elements are in place, you have your niche sorted, keywords ready and the blog elements all in place. Now is the time to put it all together to squeeze out every last drop you can from your visitors in terms of value.
7 - The Wrap Up
An overview of all you have learned from this Masterclass and how you can take your blogging skills to the next level for even more profits.
Who am I?
Rachael Aprill Phillips is the CEO and founder of Rachael Academy. Named Top Global Marketing Expert by Huffington Post 2016. Rachael has worked with major brands like the Body Shop, BMW, Lottery Foundation and many more to help them achieve customer engagement and increase their brand awareness.
Top 2 most viewed Rachael Phillips profile on LinkedIn UK and Top 4 most viewed Rachael Phillips profile on LinkedIn platform.
#lifestyle #network #business #London