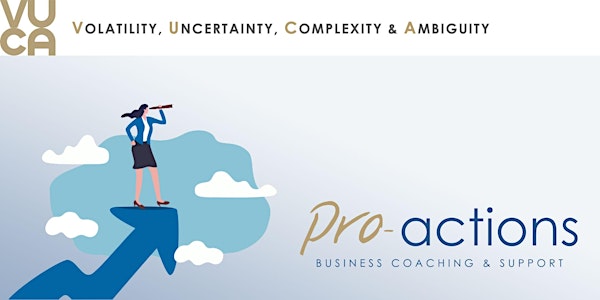 How to create a powerful and pragmatic strategy for the post-Covid world
Is your strategy right for the new world and its rapid changes? Do you have a proper structure to your approach?
About this event
In this session we'll help you gain clarity about your direction by showing you how to implement a pragmatic but properly structured strategic review, what you should use instead of SWOT analysis, and how to distil your strategy so it fits onto one (very useful!) page.
This free to attend webinar will explore how to go about performing a strategic review of your business to help you get your thinking and direction clear.
Some of the topics we will explore:
• What we mean by strategy
• What to examine and how to look at it when doing a strategic review
• Why you shouldn't use SWOT – and what you should use instead
• How to clearly get your strategy on a page
At the end of this session you will have clarity on the things you need to put in place to design and implement a strategy for your business.
Join us for a session that will help structure your approach and challenge your thinking.