Learn how to build an online brand and content marketing that attracts your ideal clients with consistency.
About this event
Wednesday 22nd September 2021
10.00 - 11.00 
Learn how to attract new clients through your online brand and easily create content that converts
In this session we will build on what you learned in session 1 and will show you how you can easily and quickly develop content that appeals to your customers and build a consistent online brand that drives customers to your website.
We will cover:
- Your social branding strategy
- Understanding your customer triggers
- How to easily develop content that drives customers to your door.
- Building a simple content strategy
- What to post on social media
- How to find time to create the content and when to send it out
Led by Ray Lavery of CPG and Helen Roberts, who both have over 20 years experience helping businesses grow, this workshop will show you how to build a simple yet effective business strategy and business model so that you can create consistent sales and boost your profitability.
Come and get your questions answered live.
This is a fully interactive event where you get answers to some of your biggest digital sales questions.
This is session 2 of 8 sessions in the Digital Richmond Series.
SIGN UP NOW
Limited Spaces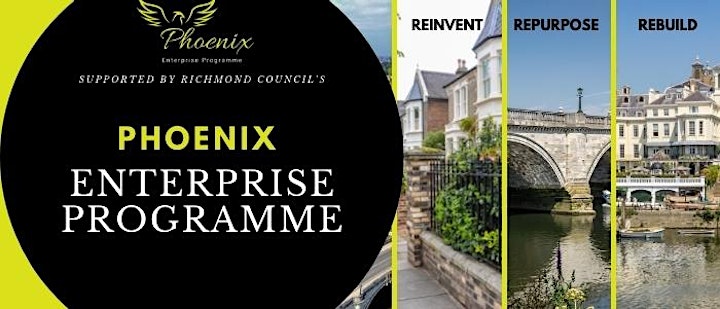 Organiser of How To Create An Effective Digital Brand & Killer Content
This is a brand new programme of business support for Richmond Upon Thames which runs from December 2020 until November 2021. It has been put together to help small businesses through these challenging times. Sponsored by Richmond Council, the programme will support pre-start, start up and SME's across all industries.
2020 has had a dramatic impact on thousands of small businesses in the Richmond borough with many business owners on their knees and having to reinvent their business, repurpose their offer and rebuild their company. Never before has it been so important to gain access to support to help people through this crisis.
The Phoenix Enterprise Programme will be the most comprehensive programme of business support ever delivered in Richmond. Whether you are thinking about starting up a business or have recently started up or you are ready to take your business to the next level; we have plenty on offer for you.