Description
In 2018, you cannot rely on social media alone to market your business. The best way to reach your audience on a consistent basis is through email marketing. In this workshop, Louise Brogan, of Social Bee NI, will walk you through the importance of having an effective email list:
how to grow your list
how often to write to them,
what to write about, and effectively
how to turn your email list into paying customers
EARLY BIRD DISCOUNT REWARD:
Enter promotional code MEP25 when booking tickets to receive 25% off the standard booking price. Offer available until the 28th September 2018.
About the Trainer:
Louise Brogan is an online marketing consultant, speaker, and podcaster working with small business owners and organisations to help them master their online marketing. For over five years, Louise has delivered training and workshops on a wide variety of topics in online marketing, including blogging, email marketing, Facebook, LinkedIn, Twitter and online advertising.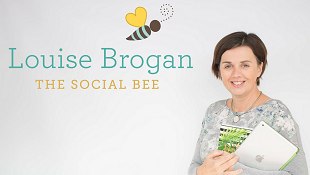 Links: