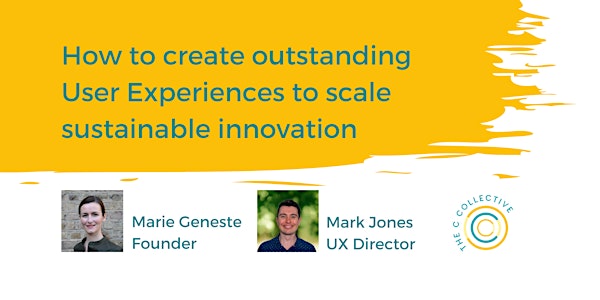 How to create great User Experiences to scale Sustainable Innovation
Understand how to create outstanding user experience which convert good intentions into action to scale your sustainable solution.
About this event
Are you a social / impact entrepreneur frustrated 😤 by the lack of real change in action and sustainable behaviours in the face of the Climate Emergency?
Join our webinar to understand the attitude - behaviour gap in sustainable consumption and how user experience tools and best practices can contribute to scaling people and planet-friendly behaviours, products and services.
Contents
• Understanding the attitude behaviour gap in sustainable consumption
• Key UX concepts, tools and best practices
• Q & A
Key Takeaways
• Understand the barriers to sustainable consumption and ways to work around them
• Learn more about the key UX tools and methods to structure and de-risk your Marketing and UX projects:
- Efficient User research
- MVP design
- Product/Market fit
- Website design / redesign
- Omni-channel marketing plans
- Customer Experience KPIs
- UX tips
Speaker
Marie Geneste is the founder of The C Collective, a purpose-driven consultancy helping people and planet-friendly entrepreneurs scale their innovations through great user experiences.
More information on theccollective.com