Description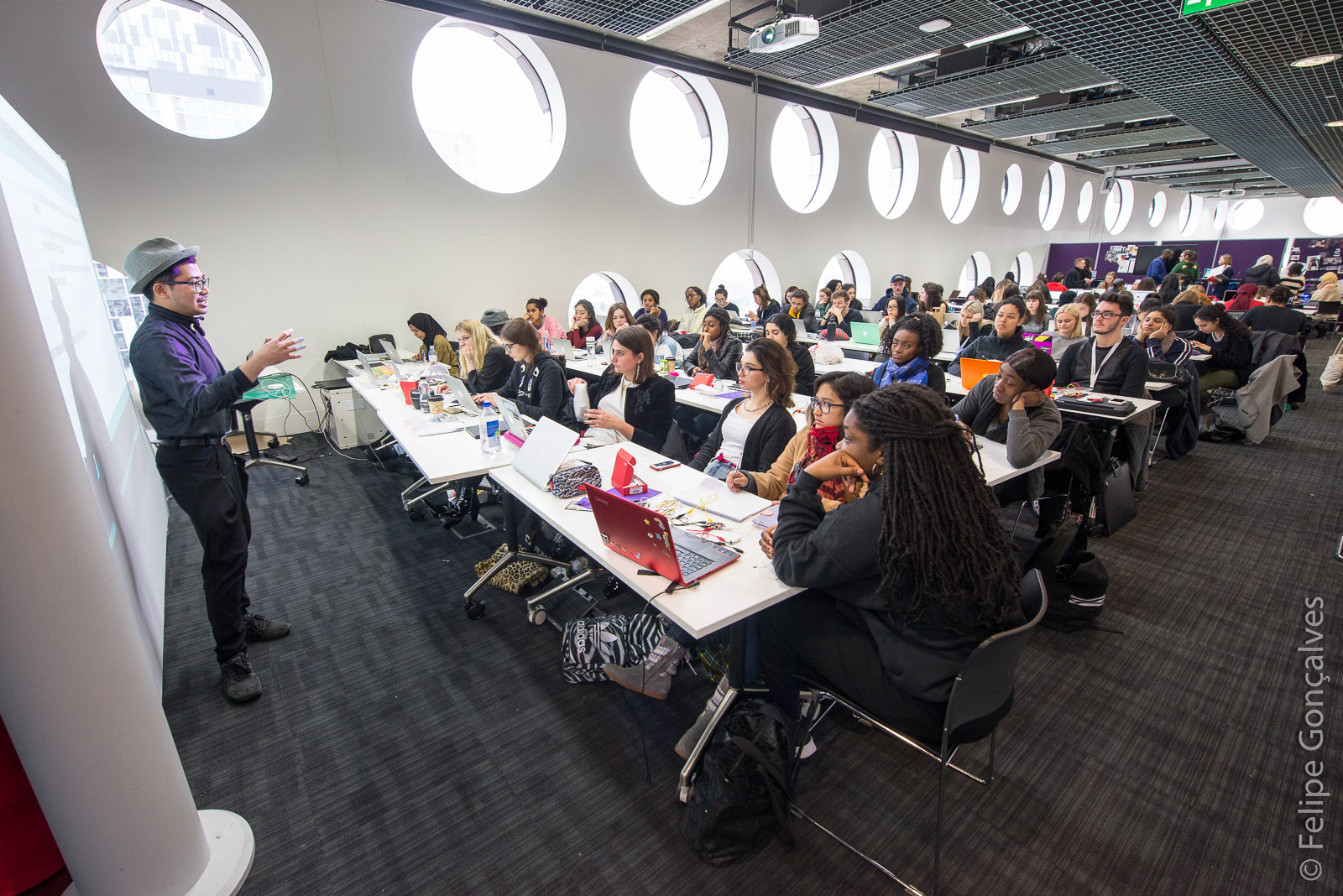 Have you ever wondered how designers use technology to innovate their clothes, shoes or accessories?
Would you like to learn how to create a piece of wearable technology?
Join us in this hands on event that will transform the way you see and wear fashion!
You will feel inspired to create your own wearable tech product.
If you are in the fashion, tech, food, health, coaching, mentoring, service or any other industry - we will help you develop ideas on how to create your own product.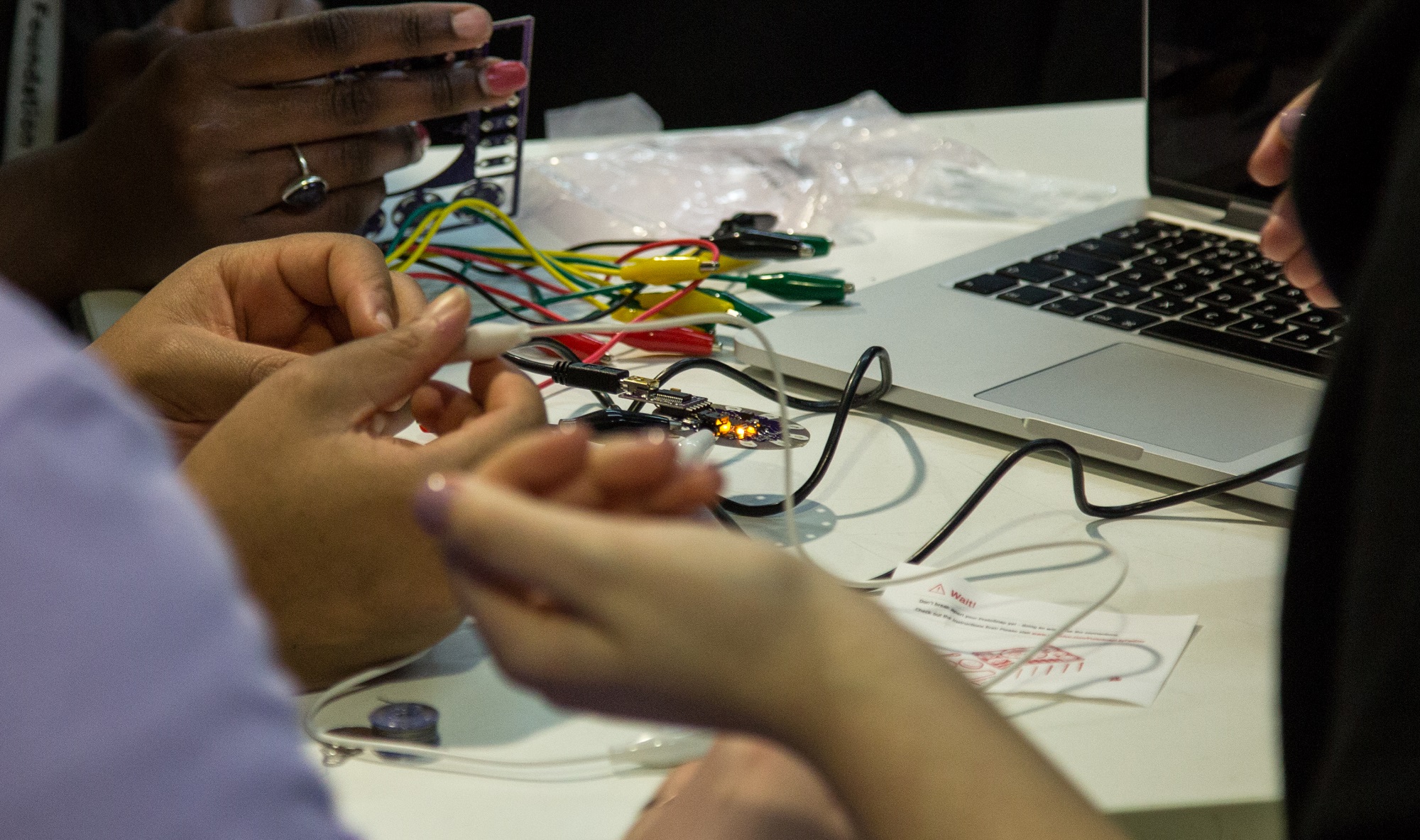 -
basic principles of designing your own Wearable Tech.
- how software and hardware talk to each other (in simple words: how a dress with a tech device works)
- you will build a Wearable Tech product on the day.
About the trainer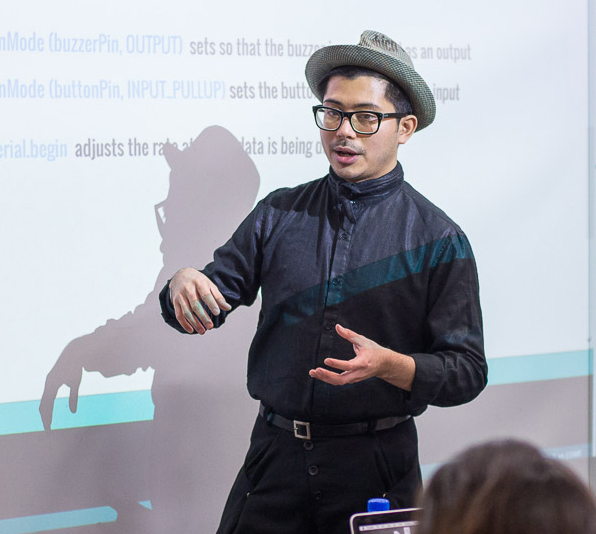 Farid

Akmal Karim is a Bornean-born entrepreneur currently based in the UK. In 2010,

Farid

arrived in London to complete his BA in Fashion Design and Marketing at Regents University. While studying, he found work as a design assistant for a few independent designers and found his trade in the industry as a pattern cutter and technician and has been involved in many projects featuring high-profile clientele such as Lady Gaga. He was also assistant to Web Editor of WeAr global magazine, a Fashion Workbook published in 8 languages. In 2015, he undertook an MA in Wearable Futures at Ravensbourne. During this time, he was engaged in design projects for the European Space Agency as well as the London Science Museum and was selected to be featured as part of their Couture in Orbit Project in 2016. In 2017 he was presented with an opportunity to launch his startup company in the education and research of Wearable Tech within the Incubation Program at Ravensbourne, where he also teaches Wearable Tech to Fashion and Textile Design students. His work is featured on the Huffington Post and on Euronews.
Description
We are living in a time where wearable tech is becoming omnipresent in many aspects of our everyday lives. They orbit the periphery of our bodies, taking the form of wristwatches and eyeglasses. They monitor our activities and immerse us in virtual environments. It is then that it should come as no surprise to anyone when Wearable Tech would involve itself in the startup industry and entrepreneurialism. How they exist in such contexts and what can they do for the entrepreneur to affect their businesses? The answer is only limited to the creativity of the entrepreneurs themselves.
In this event we will be looking at how Wearable Tech has influenced businesses, both new and established, and the basic principles of designing your own Wearable Tech. In an interactive portion, attendees will be working with a DIY Wearable Tech kit and participate in an introductory exercise on how to design their very own Wearable Tech.