Description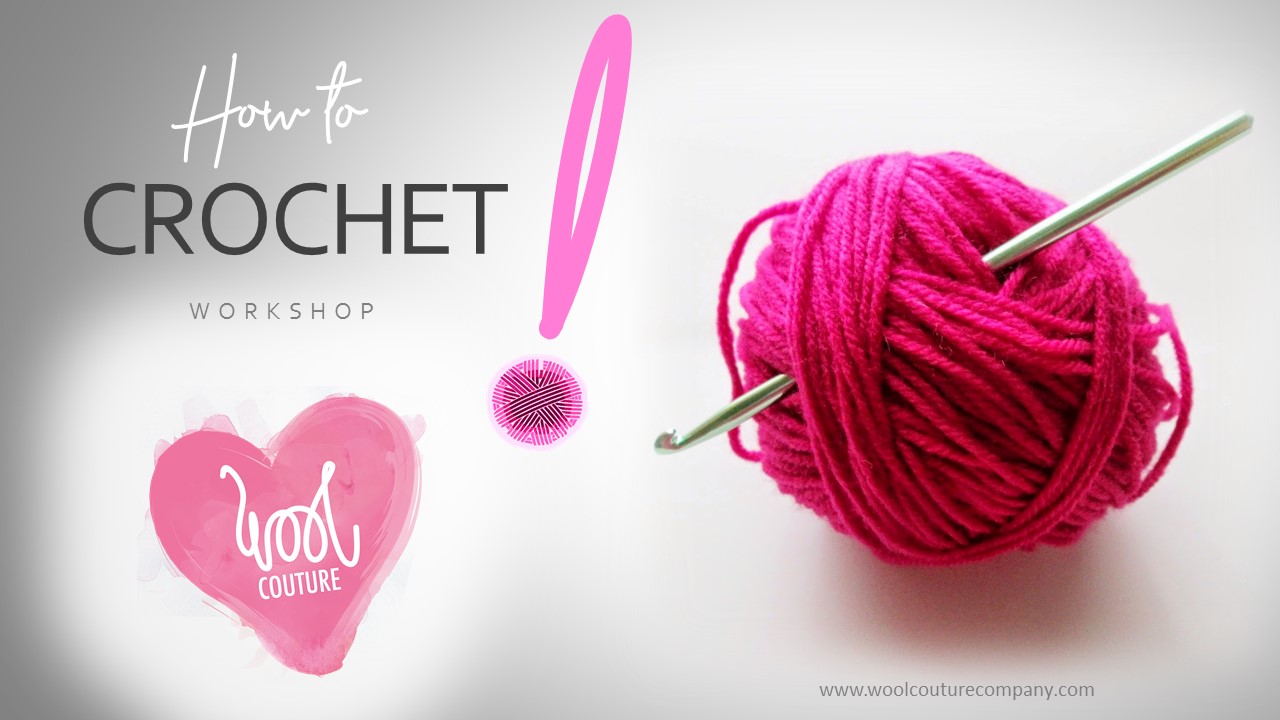 ABOUT THE WORKSHOP
Learning to crochet is a magical and rewarding craft, because you really only need to learn and get comfortable with a single technique, the wrapping of yarn around your hook, then pulling that through one or two other loops – and you're off!
Whether you've never picked up a hook before or just need a refresher, join our How To Crochet workshop at our fantastic Wool Couture Studio & Makery in Barnsley.
With Claire Gelder, Founder and Designer at Wool Couture you'll learn all the basics: how to hold the hook and yarn, to chain, to UK double crochet, to treble crochet, change yarn in the middle of your project, weave in your ends, and how to read the information that comes on a ball of yarn and read basic crochet instructions.
By the end of the session you'll have crocheted a scarf or small blanket, for you to keep.
Make something amazing with your own hands! Dream Big and Make Great Things!
WHAT SKILL LEVEL IS IN THIS WORKSHOP?
Absolute beginner - no crochet knowledge required!
WHAT IS INCLUDED IN THE PRICE?
Course fee is inclusive of materials - so supplies needed. We will be working with our super chunky yarn and hooks.
Coffee, tea and biscuits will be provided. ou can either bring your own lunch with you, or pop out to one of the local cafes or shops.
SHOULD I BRING MY PRINTED TICKET TO THE WORKSHOP?
Yes, please do!
WHAT ABOUT THE REFUND POLICY?
We offer a full refund on places booked up to 14 days before the workshop
HOW TO ACCESS OUR VENUE
Strategically located just off the M1 motorway, Wool Couture in the BBIC Building on the A635 is only a 5 minute drive from Barnsley town centre, and 10 minutes from either Junction 38 and 37 of the M1.
There is a regular bus service from Barnsley Interchange throughout the day (Service 95) taking between 10 and 12 minutes to the nearest bus stop (Rowland Road/Huddersfield Road).
OVERNIGHT ACCOMMODATION FOR PEOPLE TRAVELLING TO THE WORKSHOP FROM ELSEWHERE
There is a selection of hotels within 10-15 minutes of our Studio & Makery, the Premier Inn, the Best Western, and the Holiday Inn. You may also prefer a more personal setting of an Airbnb option – just search on https://www.airbnb.co.uk/s/Barnsley--United-Kingdom?s_tag=kXXXs-XD&allow_override%5B%5D=
We look forward to your start of something new!
WOOL COUTURE - YARNS FULL OF HAPPY