Description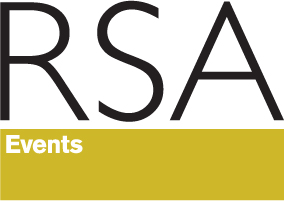 How to de-spin a party conference
Thursday 11 October 2012
1.00pm - 2.00pm
8 John Adam Street, London, WC2N 6EZ
What does 'spin' look like in an age of transparency? In an age of online democracy and people power, politicians hold down-to-earth press conferences in tractor factories and broadcast their fondness for the humble pasty. But award-winning journalist and author Eliane Glaser argues that this 'call me Dave' sincerity is actually spin's modern mutation: deception disguised as openness and 'engagement'.
Speaker: Eliane Glaser.


Suggested hashtag for Twitter users: #RSAspin


Listen Live
Organizer of How to De-Spin a Party Conference
We are RSA Events, part of the RSA.
We unite people and ideas to resolve the challenges of our time.
Inspiring talks. Reasoned debate. Award-winning animations.
Your Privacy
The information you provide when registering for an event will be retained by the RSA and will be used to record attendance at the event. To understand more about how the RSA uses your data, please see our Privacy Policy.