How To Academy presents... How to Deal With Toxic Colleagues | Clive Lewis in conversation with Matthew Stadlen
About this Event
Toxic behaviour at work is more prevalent than ever. Business psychologist and mediator Clive Lewis is here to tell us how we can build a culture of respect and tolerance in hostile workplaces.
The workplace has become a hotbed of social toxicity – from the #MeToo movement to WeWork, it's clear that abusive bosses and entrenched cultures of discrimination have become more prevalent than ever. Such behaviour is not only simply wrong and damaging to its victims – it also results in reduced productivity, higher employee turnover, and can often leave a stain upon the wider reputation of an organization.
One of the UK's most sought-after workplace mediators, business psychologist Clive Lewis joins us to distil the problems and underlying causes of toxicity at work before tackling the issue head-on. Drawing from case studies from an eclectic array of workplaces, from corporate HQs to hospitals, he will demonstrate how toxicity can be both prevented and resolved.
Whether you are business leader, line manager, employee, trustee, or unpaid intern entering the workplace for the first time, this practical guide will help you deal with a toxic workplace and create a peaceful and productive working culture.
Clive Lewis is a business psychologist specialising in individual, team and organisation behaviour. He is one of the UK's most sought-after mediators and is the founder and Chief Executive of Globis Mediation Group. He was awarded an OBE in 2011 for public service and his contribution to the field of workplace mediation. He chaired the panel which produced the government-backed Reach report following the untimely death of Stephen Lawrence.
Matthew Stadlen is a broadcaster, writer and regular How To Academy host. Previously he was an LBC presenter, wrote The Matthew Stadlen Interview for the Telegraph and presented the TV series Five Minutes With and On The Road With for the BBC. He is a birdwatcher and photographer, and his book How To See Birds is out now. Twitter: @matthewstadlen.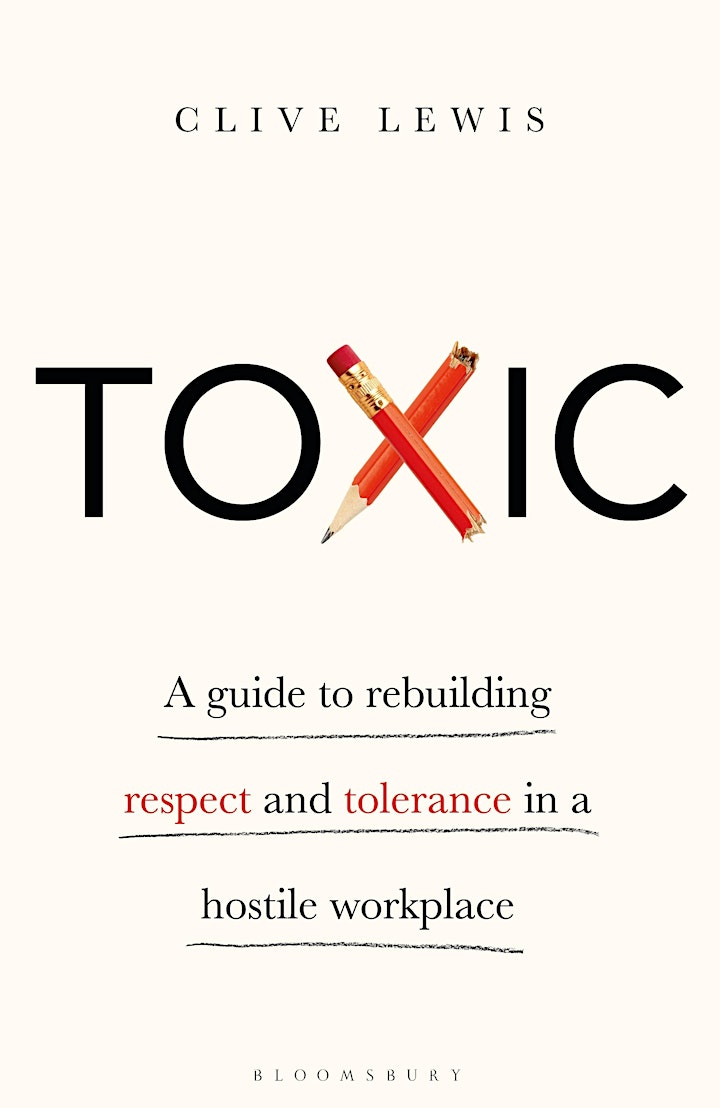 Date and Time
Location
Refund Policy