Description
Event Details:
Learn The Art of Great Presentations through Story and Performing Arts Skills
Imagine a place filled with brilliant stories and great presentations.
CHAPTER 1 SCENE 1 (Part 1)
In this Open Course you will gain exclusive insights from our team of writers, actors and directors (The Players), who will work with you to help you find your story, bring it to life, and keep it alive throughout your presentation.
You will go on a voyage of discovery that will unleash new ideas, inspire, inform and enhance your ability to tell a great story that will transform your presentations.
During each Chapter and Scene you will draw on classic storytelling methods and structures from literature to film and theatre. You will learn the following 7 Skills and Techniques:
1. How to use Dramatic Story Structure to shape a presentation that creates an experience for your audience.
2. To develop the Beginning Middle and End of your stories, to draw people in, hold their interest and enthral with a strong finish.
3. To find the single Purpose of your presentation, the one Principle that is most central to what you want to accomplish.
4. Vocal Skills that Performing Artists use to bring stories alive and keep them alive to the end of their performance.
5. Movement Techniques that will create great Presence and Impact whether you're speaking to a small group of people at a meeting or from the stage to a filled auditorium.
6. To increase your Self-Awareness: Taking ownership of the things you're naturally good at and recognising the small changes you can introduce that will have your audience hanging on your every word.
7. To sharpen and fine tune your Powers of Observation to enable breakthroughs in your learning and development.
And of course you'll meet some great folk and hear lots of interesting stories along the way.
This Open Course culminates with participants giving a short presentation to their audience.
BENEFITS
Building a tool box of skills and techniques will enable you to give high-impact presentations.
Gaining insight to recognise gaps and points that can be strengthened will give you the ability to take a good presentation and make it great.
Learning to identify the single purpose for your presentations, the one principle that is most central to what you want to accomplish will empower you to tell a story that brings your presentation to life.
WHO ARE THESE EVENTS FOR?
People who want to advance their communication skills to inspire and influence.
WHY ARE THESE EVENTS UNIQUE?
The design, development and delivery of our Open Courses is a collaboration between Learning and Development Professionals and Artists (Players) to include: Actors, Writers, Directors, Poets, Musicians, Dancers, Photographers and Film Makers.
We are all passionate about storytelling, and as storytellers we recognise how truly great stories and presentations live on in the hearts and minds of our audiences. We believe everyone has an innate storytelling ability, and by taking a personalised approach to understanding people and their uniqueness we help people discover their voice.
PRE-WORKSHOP
To help you get the most from the workshop you will receive a simple exercise to help you prepare and to get into the best mindset.
POST-WORKSHOP
You'll have gained tools, techniques and confidence that comes from practical experience, along with the knowledge that you've already applied your new skills designing, developing and delivering your presentation. You will have a personalised action plan that will immediately impact your ability to create great presentations.

Speaker: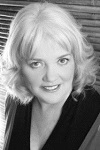 Carmel O' Reilly Evolving Careers Players
Learn more about Carmel and The Players at Evolving Careers Players http://bit.ly/2wXyrAb
Timings:
17:30 – arrival & refreshments
18:00 – welcome and session start
19:30 – break (15mins)
19:45 – back in session
21:00 – finish and departure
To ensure a prompt start, please arrive from 17:30 for welcome refreshments and check-in.
---
Cancellations and Refunds Policy
If you are unable to attend an event please give at least 1 working day notice and we will be happy to refund 100% of your booking fee or book you on to a subsequent event to the same value. Cancellations received after this time will be non transferable and non refundable.
---
Professional photography and video production may be taking place at the event, and these images may be used on future promotional materials for CIPD. Please note that by attending the event, you are giving your consent for your image to be used on any CIPD promotional materials.