Description
Visit Festival of UX/Design Homepage
Get your Festivall Pass including 4 Workshops for only £24. A One Day festival pass will give you access to 4 workshops during the day
The first ever UX Design Festival will turn London into a learning hub for designers who want to expand their skill sets, familiarise themselves with the professional UX landscape in London and connect with peers in this space. Representatives from the UX teams of some of the leading companies in London will open up their offices to host a day of workshops on their topics of expertise.
This session will go over the structure of regulations coming form the Financial Conduct Authority and how designers can build complince into their prducts by TCF​ (Treating our Customers Fairly).
The Financial Conduct Authority is the regulator in the UK for all financial services firms. In this session, we'll be looking at the FCA requirements for product development.
Who are the FCA?


What are the FCA requirements for product development?

Design process
Speakers: George McNaughton Head of Compliance at Neyber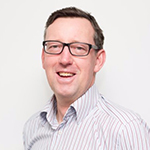 Outcome-focused compliance professional with over 25 years of experience in the mortgage, finance, and utilities sectors. Continuous exposure to the demands of working in a highly regulated environment with extensive working knowledge of the compliance requirements in the UK, and Ireland. Highly numerate, adept at interpreting data to track progress to plan, presenting results and implementing corrective action where necessary. Thorough understanding of risk management and implementation of control measures.
Chaymae Lougmani Senior UX Designer at Neyber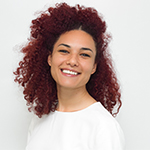 UX Lead and Visual Artist. Co-organizer at The Silicon Drinkabout, mentor, guest speaker and top writer in design on Medium. 5 years ago, I started exploring Interaction and User Experience Design in physical spaces. As an Art Director, I used Gestalt for stage balance and remodeled the principles of UX for the human interaction with other humans, objects, colors and light.
#UXFestival
For more information click here