How To Develop An Animated Series • The Story Academy • Thurs 30th Nov 2017
Description
Join screenwriter and teacher Barbara Slade for an inspirational masterclass held at the famous Groucho Club in central London.
An award-winning Rugrats writer, Barbara Slade has developed numerous animated shows for TV, and during this intensive workshop, will teach an invaluable system of series development that will give your idea the best possible chance of success.

ABOUT THE WORKSHOP

Selling an animated series these days is difficult. Budgets are down, competition is fierce, and only the very best shows make it onto the screen.
Of course it all begins with a great idea, but the key to success is learning how to develop that idea into a strong, international brand; the kind that will attract investors, production companies and channels – and most important of all – the kind of series that kids will love.
With over 20 years' experience in the industry, Barbara has developed a huge slate of animated TV shows both in the States and around the world, with credits including Angelina Ballerina, Rotten Ralph, Winnie the Pooh and countless others. She has worked as a development consultant for the Disney Channel, has led development workshops for channels, film schools and media organisations around the world, and has created and exec-produced a number of original series ideas, such as Dead Gorgeous (CBBC/ABC/Nickelodeon) and Hi Opie (TVO/Netflix), which is now in its third season.
In this fun, yet intensive workshop, Barbara will guide participants through­ an invaluable system of series development that will apply to all future projects. In addition, she will provide advice and insights on the journey a writer/creator must take in order to get their series off the ground, including other creative decisions such as writing a series bible and character design, as well as business-related matters such as pitching, co-productions and contract issues.

WHO IS IT FOR?

This workshop is designed especially for writers, producers and others who want to gain a solid knowledge of what it takes to develop a strong animated series.
To ensure the best experience, the number of participants will be limited, so please book your place early to avoid disappointment.
KEY TOPICS COVERED

During the day, you will learn...
• What makes a strong, clear, central hook – the heart of any successful series.
• How to ensure a series has 'legs' and can grow season after season.
• How to create multi-dimensional characters.
• How to develop secondary characters that have a unique role and support your hero.
• How to build a strong and organic world, the 'home' of your series.
• About the important element of conflict and how it will drive your stories.
• Solid tricks that will help you create an unlimited number of fresh ideas for episodes.
• What makes a great pitch.
ABOUT THE VENUE

The workshop will take place in the private Snooker Room at the famous Groucho Club in London's Soho district.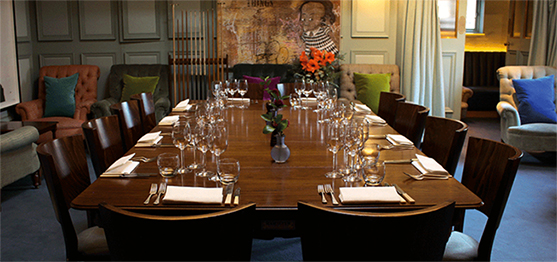 WHAT PEOPLE SAY
"I have been writing animation scripts for 15 years and over the years have attended quite a few of Barbara's workshops. They are fun, informative and really give you the tools and confidence that you need for the industry. Her in-depth story structure classes really helped me with my own scripts – I found that when I used her methods, my scripts were much more successful!"
Marie Davies Script-writer, Wales
"I have had the pleasure of working with Barbara on several occasions. Firstly, I've been tutored by her in workshops and classes. These have always been incredibly beneficial to me, making me level up in my understanding of story structure, characters and the daily life of writing. Secondly, I have used Barbara as a teacher at The Animation Workshop. This has been an equally great experience, watching the students go through the same development and really 'getting it' as I did. On top of Barbara's high professional level, she also has a special gift for getting aspiring writers to really believe in their talent."
Peter Dyring-Olsen Head of Graphic Storytelling, Viborg, Denmar
"I have known and worked with Barbara for many years. She writes a killer pitch (I once bought a project from her on one paragraph which went on to be a very successful drama series) – such is her ability to distil a great story told through wonderful characters into its essence. Her understanding of storytelling coupled with her fabulous character will give anyone mentored by her a wonderful opportunity."
Julian Scott Executive Producer, United Kingdom
"Spending even one day with Barbara had a hugely positive impact on my writing. Not only did she offer her own razor-sharp insight, but she also gave us strategies to make our own writing more concise and compelling, and to make the process more efficient and enjoyable. She really knows her stuff – and as a superb teacher, she is an expert at making sure you walk away truly benefitting from her wealth of industry experience."
Kristina Yee TV Writer, USA

"We did several script-evaluating and script-writing courses with Barbara for our editors at Super RTL. After the courses everybody was so energized and motivated. Even a few years later, the editors still speak about these seminars and use the skills they have learned. Barbara makes it sound easy and logical but still digs deep into the subject. The energy she spreads is amazing."
Karen Mitrega Head of Children's Content, Super RTL, Germany
"The ever-so-talented Barbara really helped define the premise for the show. Without her clear vision and guidance, the sitcom wouldn't have been the success that it became. We finished filming its fifth season this summer."
Terje Solli Series Creator Side by Side, Norway
"Barbara's energy and enthusiasm are contagious, and her dedication to the craft of writing is inspiring. She brings a huge amount of talent and experience to all she does, and has a natural gift for teaching."
Katharine Holabird Author Angelina Ballerina
Barbara is a highly accomplished writer, executive producer and creative consultant who has enjoyed many years of success in the children's entertainment industry with hundreds of hours of international content to her credit. She is enthusiastic, kind, and cares about her work.
Michael Carrington Head of Children's and Education, ABC-TV, Australia
ABOUT BARBARA SLADE
Barbara's speciality is writing, developing and heading up high-concept television shows for the international market. Having started her career in Los Angeles, but now based in London, Barbara is in high demand, consulting with writers, producers and TV channels, and leading intensive screenwriting and development workshops around the world. She​ has written and developed TV shows for most major networks and has written features for Working Title and Disney.
Barbara's work has received countless industry awards and nominations including The International Emmys, The Bafta Awards, the honourable Prix Jeunesse and the highly acclaimed Humanitas Awards.
Some of Barbara's credits include multiple episodes of the successful US series: Rugrats, Little Shop of Horrors, Sonic The Hedgehog, Bill and Ted's Excellent Adventure, and Winnie the Pooh.
She both developed and served as Head Writer for Angelina Ballerina (ITV/PBS) and Rotten Ralph (BBC/Fox), and over the past six years has worked in Norway as a development consultant, running the writer's room on several prime-time sitcoms including NRK's award-winning comedy Side by Side (now in its fifth season), All Together, Together (NRK Super) and TV2's successful Best For, which is now in post-production on season two.
​Barbara has worked as Head Of Development for the Disney Channel UK, has created/exec-produced several of her own original TV series including Dead Gorgeous (CBBC/ABC/Nickelodeon), Hi Opie (TVO/Netflix/Knowledge Network) now in its third season, and is currently in development on two original prime-time dramas: Song For Norway and Heaven is a Perfect Tomato.
FREQUENTLY ASKED QUESTIONS

What are the entry requirements for the event?
We welcome anyone over the age of 18. A good standard of spoken English is required for participants to get the most from the day.
What time does the workshop start?
Please arrive at 9.30am to check in and to give yourself time to enjoy the refreshments on offer. The workshop itself starts promptly at 10.00am.
What are my transportation/parking options for getting to and from the event?
The Groucho Club is easy to find. It's located at 45 Dean Street in central London, just a few minutes' walk from Piccadilly Circus, Tottenham Court Road and Leicester Square Underground stations. Paid parking is available on Brewer Street, Poland Street and in Chinatown. For full, up-to-date transport advice, see tfl.gov.uk for more details.

What are the contact details for the venue?
The Groucho Club
45 Dean Street
London
W1D 4QB
Tel: 0207 439 4685

Are refreshments included?
Tea and coffee will be provided in the morning and afternoon. Lunch is not included, but there are many restaurants and cafés available in the surrounding area.

What should I bring into the event?
Please bring your printed ticket, plus a pad and pen to make your own notes.

What's the refund/cancellation policy?
We operate a 7-day-minimum cancellation policy, so attendees will only receive refunds if there are at least 7 full days to go before the date of the workshop. Also, in the unlikely event that The Story Academy needs to cancel the workshop, we will only be able to reimburse the full cost of the ticket purchased.

Do I need to bring my printed ticket to the event?
Yes, please show this on arrival.

How can I contact the organiser with any questions?
Please contact info@thestoryacademy.com at any time if you have any queries, or visit our website at www.thestoryacademy.com.