Event Information
Location
Loughborough University
Resource Room, Hazlerigg Buliding, Jennings Council Chamber, 201.1.12
Epinal Way
Loughborough
LE11 3TU
United Kingdom
Description
a-n's professional development programme in partnership with Creative Leicestershire as part of the the Autumn Collaborate Workshop Programme
This one-day hands on workshop helps participants to identify and build their audiences and make the most of networks and social media through crowdfunding and crowdsourcing platforms. The session includes examples of successful campaigns along with practical exercises to help you develop the skills to pitch your ideas effectively. Through the course of the day participants will gain the background knowledge to turn their crowdfunding proposals into a reality. The session is open to artists with some experience of writing proposals and securing funds for projects. It has also proven to be of great value to other arts professionals such as arts organisers, cultural producers and curators looking to extend their skills base.
How to develop audiences through crowdfunding led by Henrietta Norton, an independent Creative Producer, Director and Writer and co-founder of the crowdfunding platform wedidthis.org. Since the site's merger towards the end of 2012 with Crowdfunder, she has turned her attention to exploring how we can better understand the crowdfunding model and apply these findings to a wider context, as a tool for the social and creative sectors to build sustainable business models, systems and networks. Henrietta is also the co-director of 'Hot Feet' a film company that seeks to create documentaries that platform silent, unheard voices' through storytelling. Their first feature length documentary Born and Reared launched in Spring 2016 and has been nominated for Best Irish Documentary and Best Human Rights film. Henrietta produces and directs editorial films and branded content for a variety of clients including Conde Nast Video, The Guardian, and Pentagram. Alongside her film work, Hen works as a Creative Producer for a variety of arts organisations such as Artichoke, motiroti and Coney. Most recently she was one of 3 producers on Lumiere London. Hen works as a consultant to the arts and cultural sector, advising on alternative audience development, fundraising and marketing strategies. She has facilitated workshops around these themes across the UK, Europe and the Middle East since 2011 and has partnered with a variety of organisations as part of this work including a-n The Artists Information Company, The British Council, Arts Council England and Artquest.
This event is aimed at creatives and project managers at a mid-career stage, who are living and/or working in Leicestershire, or Rutland. It forms part of a-n's professional development programme that also includes networking events, bursaries, advice and guidance as well as online toolkits and expert guides. To find out more visit a-n.co.uk.
Costs are subsidised by a-n The Artists Information Company and Creative Leicestershire through the Collaborate programme.
Cost: Free but please bring your own lunch and snacks for the day
Refreshments are provided by the Studio. The Studio is a graduate development and commercialisation hub at Loughborough University. Providing support, access to facilities, business development and finance to create and support new and growing businesses. Set up in 2011, the Studio has supported over 40 businesses and is about to take on a further 12. Working with the businesses we have helped raised in the region of £1million, created 55 jobs, supported 70 volunteers and 16 interns and are always looking to improve what we deliver.
Access
The front entrance to the building is wheelchair accessible. Wheelchair users needing to access the upper floors can do so via the building lift and, for some areas, stair lifts. Keys for the stair lifts are available from reception.
BSL interpretation on request subject to availability of interpreters. Please aim to give us 28 days notice if possible.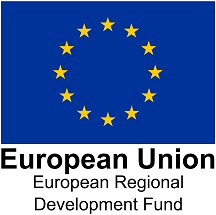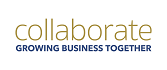 Date and Time
Location
Loughborough University
Resource Room, Hazlerigg Buliding, Jennings Council Chamber, 201.1.12
Epinal Way
Loughborough
LE11 3TU
United Kingdom