How to develop & communicate Purpose- the essential ingredient to engagement

Tuesday, 4 February 2020 from 15:00 to 18:00 (GMT)
Event Details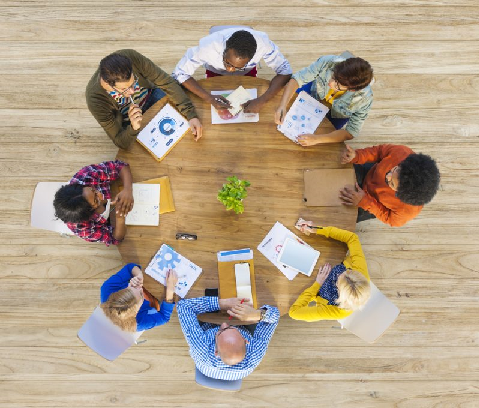 How confident are you that your team are delivering your organisation's purpose and values?
Do you know the best way to communicate this in a way that gives clarity and meaning to each team member?
In an industry that is driven by guest service, your team members are your brand ambassadors. Providing the best experience for everyone who walks through your door is essential for any hotel, restaurant, public house; so keeping your team engaged and happy is more important than ever. 
Following on from our Autumn event which looked at Recruitment and Retention in the industry, join us to focus on Employee Engagement and to understand more about how it impacts on the success of your Hospitality business...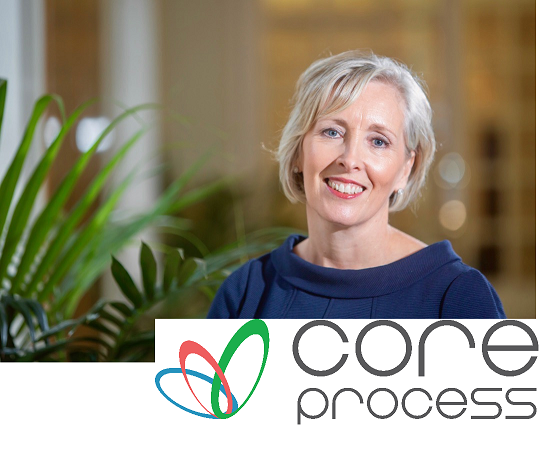 Firstly, we are excited to welcome Tracey Powiesnik from Core Process. 
Tracey 'P' will talk about 'Purpose', its role in team performance and how it is seen as the essential ingredient in Employee Engagement. 
Learn that by creating a purpose and connecting it to your employees and their roles you can, break the silo mentality, enable teamwork and collaboration and crucially, drive team performance and engagement across your business. Engaged employees are your best ambassadors.


Core Process specialises in developing team cultures and increasing employee engagement. By creating and harnessing value systems linked to their client's commercial goals and organisational purpose they drive growth and success.
Tracey's work is underpinned by developing emotional intelligence, giving teams and individuals skills through 1:1 coaching and workshops that transforms them into cohesive, high performing teams and confident people.
*Exclusive to this IOH event- Following the event attendees will receive complimentary access to an engagement tool that will deliver invaluable insights into their organisation and measure current engagement levels.
---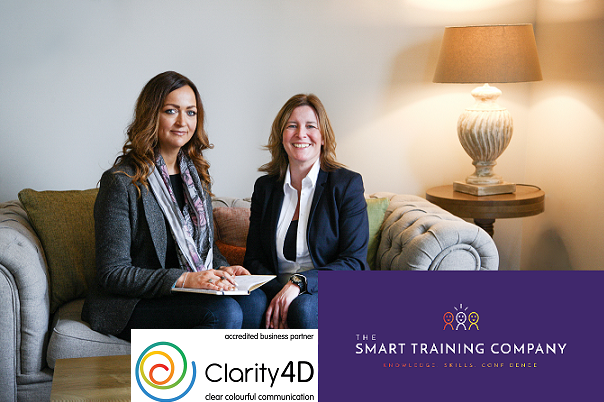 Secondly, we are delighted to welcome Sarah Brickwood and her colleague Jo Woods of The Smart Training Company.
Sarah and Jo will demonstrate how to take your organisation's Purpose and communicate it in a way that gives meaning to each team member.
Using Clarity 4D Profiling, team members at all levels can develop a greater understanding of themselves and how they can adapt their behaviour and communication styles to meet the needs of different people and situations. We will look at how you can use this in your business to enable teamwork and communicate Purpose to become a focused, engaged and high-performing team with one goal.
The Smart Training Company are a team of Learning and Development specialists with extensive experience in the Hospitality Industry; from Front of House and Food & Beverage, to Meetings & Events and Sales. The support they offer is designed and developed to extend from 'your workshop to your workplace.' Our unique approach will take your team on a learning journey to guarantee success in the long term giving you the best Return on Investment (ROI) for your organisation.
As Clarity 4D Business Partners, The Smart Training Company use the Clarity 4D colour energies to offer an easy language to describe how we interact and modify our behaviours when confronted by different types of people and varying situations. The Clarity4D profile can be used for a number of applications from personal and career development, personal relationships, team dynamics, leadership style, sales techniques and can also be used as a coaching tool.
*Exclusive to this IOH event- Prior to this event, attendees will be given the opportunity to have their own  complimentary C4D Colour Profile Report created. 
---
This event promises to be an educational, informative and enjoyable afternoon with our fabulous guest speakers, and an opportunity to network with Midlands Branch members, meet the committee members and find out what's happening within the Branch and industry... so please join us.
Whether you are a member of the The Institute, or not, you are very welcome at this event. The ticket price is just £10 for non members, and it is a complimentary event included in your annual membership fee for members 
---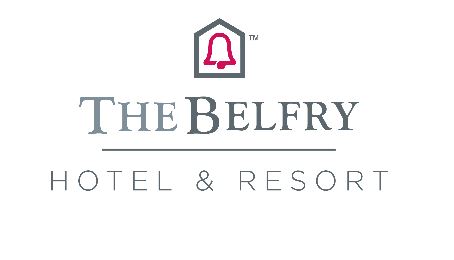 Our venue for this event will be The Belfry Hotel & Resort, named as England's Leading Resort and set in over 500 acres of beautiful countryside, it boasts elegance throughout. Located just off the M42, it is easy to access from all major road networks.
A venue to stay, meet, dine, relax and enjoy a wide range of golfing facilities, our resort has been duly rewarded for its world class facilities and exceptionally high standards of service. With over 300 Signature bedrooms and luxury suites, more than 20 conference and events suites accommodating up to 400 guests, our facilities cannot fail to impress. Click here for their website


---
We hope you will join us for this event. Spaces may be limited so please book today! 

- The Midlands Branch of The Institute of Hospitality
---
Please stay after the event for The first IoH Midlands Branch Annual General Meeting which will take place straight after the branch event on 4th February.
The Midlands Branch of IoH would like to invite you to attend their first Annual General Meeting, taking place at The Belfry Hotel & Resort at 6:15 pm. The meeting follows our networking event which focusses on Employee Engagement and the impact on hospitality businesses. So we've got an idea of numbers, please let us know by emailing Sam Goss, Branch Chairman at sam@moorhallhotel.co.uk even if you're already attending the event before it.
---
We are delighted that this event is being supported by our kind sponsor, Wenlock Spring
Wenlock Spring is an award winning premium quality natural source water that is dedicated to the Hospitality Sectors.
Only available from delivered Food and Drinks wholesalers, not sold in supermarkets or cash and carries, lends Wenlock Spring an exclusivity to where it is served. Bottled at source from beside the famous Wenlock Edge, where the unique rock strata gives Wenlock Spring its award winning taste. Just as nature intended, nothing added nothing taken away except the fine bubbles which gives Wenlock Spring it's refreshing sparkle. The perfect complement to fine food and wine. Bottled responsibly in 100% recyclable British sourced packaging. With Wenlock Spring you know that you are serving an award winning British natural source water with Provenance, Style and Sustainability


www.wenlockspring.co.uk info@wenlockspring.co.uk Tel 01694 781277
Save This Event
When & Where

The Belfry Hotel and Resort
Lichfield Rd
B76 9PR Sutton Coldfield
United Kingdom


Tuesday, 4 February 2020 from 15:00 to 18:00 (GMT)
Add to my calendar
Organiser
The Institute of Hospitality is the professional body for managers and aspiring managers working and studying in the hospitality, leisure and tourism industry. We have members working in every sector of the industry and in over 100 countries around the world.
Our primary purpose is to promote professionalism through lifelong learning. This is achieved through engagement with hospitality educators around the world, through our knowledge library resources and through a programme of professional development events.
We aim to support all our members at every stage of their career and help them reach their full potential. Every part of our broad industry is supported; Managers, students, educators and suppliers.
Established in 1938, we are managed as an educational charity and our resources include publications, management guides and research, covering both our industry and other management disciplines.