Sales Have Ended
Registrations are closed
Thank you for registering to attend this event. You're in for a treat! If you know of any other ladies, desiring to launch their business in 2019, please spread the word.
Sales Have Ended
Registrations are closed
Thank you for registering to attend this event. You're in for a treat! If you know of any other ladies, desiring to launch their business in 2019, please spread the word.
Description
HOW TO DEVELOP & GROW YOUR BUSINESS WHILST STILL IN A 9-5 JOB!
Are you female and currently working on your service-based business on the side whilst still in your job?
Is the only thing preventing you from leaving your job right now, is a lack of consistent revenue coming into your business?
Are you planning on firing your boss in 2019?
Did you answer yes to any of the above questions? Then I'm pleased to tell you that this seminar has been created with you in mind.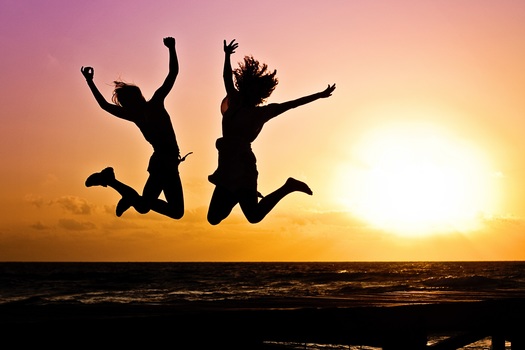 Every year, more and more ambitious women just like you take the plunge into full-time entrepreneurship.
They have a deep longing for more freedom with their time and desire more of a work-life balance, which includes spending quality time with family and loved ones and travelling the world. Not to mention feeling a sense of fulfillment which obviously comes with financial benefits.
However, what prolongs this vision for coming to fruition is the fact that they have a job.
Can you relate?
Your job obviously helps you to pay your bills etc. But it limits the amount of time you have to work on your business. By the time you finish working for the day and start making your way home, you are often exhausted and the last thing you want to do is more work. And then the days when you do feel motivated to work on your business, your head starts to spin, and you become overwhelmed because they are so many things to factor in.
Not to mention having to battle with self- doubt about whether the business will actually work, whether you will generate enough revenue to replace your current income and cover your bills and all other expenses. And if all fails having to go back and get another job.
The biggest temptation would be to leave your job altogether and work full-time on your business. But this decision is way too risky. Especially if you don't have access to a minimum of 3 months of business revenue to sustain you whilst working on your business. It not only puts unnecessary pressure on you. But you can also become frustrated if things don't go according to plan.
My advice to you would be to stay in your job and work on your business on the side.
Bearing in mind that other hard-working ambitious women, in the exact same position as yourself, managed to fire their boss and launch their business successfully, even whilst still in a job. These women are no different to you. If they managed to do it, then so can you!
If you would like to find out how you can develop and grow your business whilst in your job, then come along to this free seminar and find out how.
Please Note: spaces are limited. Book early to avoid disappointment.
The seminar is suitable: to high achieving women who are in employment whilst working on their service-based business (e.g. life coach, photographer, gardener, wedding planner, graphic designer, web developer)
Unsuitable: to women without a business idea
During the seminar you will:
Learn the Five Essential Steps to Help You to Launch Your Business in 2019
Learn How to Stay Focused and Motivated on Developing Your Business Whilst in a Job
Find out How to Generate More Revenue into Your Business Quickly
Find out How to Manage Your Time Strategically
Create a 3 Step Exit Plan From Your Job


The event is being held at Church Street Library. Which is based in Church Street Market. Nearest station Edgware Road on the Bakerloo Line.
---
---