Description
This is the second in a series of our Meet The Journalists Q&A sessions.
We work with the top journalists in the UK in many different industry sectors and we'll be inviting one each month to come and talk with you. We'll be mixing it up from business, to fitness, and finance to property and so on.
This is your opportunity to speak directly with the journalist, find out what they're looking for and yes even ask them your questions. Try getting them on the phone to do that! :-)
This event is for small business owners who are doing their own PR and want to get a better understanding of what journalists need and want from them in order to secure press coverage.
About Jon Card
Jon is a freelance business writer and journalist. Specialising in business and enterprise journalism, Jon currently writes for The Guardian and The Telegraph.
About the event
The event will be held online via a Zoom conference. You may either connect via telephone or internet. Likewise you may choose as to whether you want your webcam on or not. You will be sent the connection instructions when you register for the event. You will also be sent reminders to make sure you don't miss it.
But if something crops up and you can't join us, fear not, as we will be recording and will send you a copy after.
For that reason refunds will not be offered if you can't attend.
We will ask you before the event if you have any questions that you'd like to put to Jon. We will also allocate time during the session for live questions and answers.
Why you should attend
Jon is always on the look out for interesting business stories to write about. He also loves to hear from entrepreneurs and small business owners who can provide comments and advice on business topics. This is an excellent way for you to raise your profile as an expert in your industry and create some visibility for yourself as an entrepreneur and for your brand/business.
At the end of this session, you will have a clear understanding of how to pitch to Jon and his colleagues to stand a chance of getting a mention in The Guardian. Of course this insider knowledge is excellent advice for pitching to other media too.
Purchase a VIP ticket and get the Meet The Journalist ticket free of charge!
If you want to learn how to do your own PR and get your business in the media spotlight, then you need to watch the recording of the Epic PR 1-day Bootcamp that we held in London. This is a great introduction to Public Relations and how it can help to skyrocket your business to success. The recording also includes a 1-hour Q&A session with 3 top UK journalists.
You can watch a short video with testimonials from attendees of the Bootcamp here: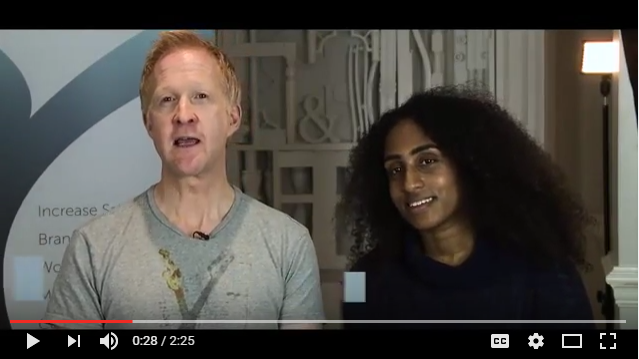 The 1-day Bootcamp is £49.99 and we will include the Meet The Journalist live session ticket and recording free of charge.