Helping small businesses, startups and graduate entrepreneurs get free publicity in print and social media, radio, television and online
About this event
A Big House Event supported by Creative Quarter & delivered by Mary Murtagh, Mary Murtagh Media Ltd.
WHAT IS IT ABOUT?
Is your business missing out on valuable media coverage because of fear of journalists and confusion over what they want?
Well, help is at hand.
Award winning journalist Mary Murtagh has spent 15 years as a reporter on the UK's biggest regional papers.
She knows what makes the media tick and how to attract their attention.
With her specialist training she can teach you the skills needed to promote your business in print and social media and on radio and television.
Got a new contract you want to brag about? Mary can teach you how to present this information in a way that engages reporters and gets it on their news agenda.
Want to drum up clients and contracts? Mary can teach you how to raise your profile to attract potential new customers.
The areas covered include:
• What makes a story and how to spot them in your daily business routine
• How the media works and what to do when approached by reporters/photographers
• Top ten tips for writing press releases which always get used
• Insider secrets about how to get your business media coverage
The workshop is fun and full of vital information you won't find in any marketing book or PR website. It is a mixture of presentations, discussion and practical hands-on training.
Participants walk away with a simple toolkit of skills to get the best for their business out of the media.
WHO IS IT FOR?
These workshops are aimed anyone running or working within a start-up, growing or established business.
WHO IS MARY MURTAGH MEDIA?
At Mary Murtagh Media we're all working journalists - making us media experts.
Our client list is first class and includes: Eastman Chemicals, The Chester Grosvenor, UNICEF, Symphony Housing Group, Grosvenor, the NHS, the Media Trust, Lancashire Probation Trust, the International School of Communications, MOD and The Peel Group.
We share our knowledge and expertise through PR/writing/communications workshops which run all over the UK. These are open to the public and popular with small businesses, charities and PR pros who want to know what makes journalists tick. We also run these for Chambers of Commerce, networking groups and high-growth business projects such as: LEAD; RDPE-funded projects at Reaseheath College; the Centre for Leadership Performance in Cumbria; and the Goldman Sachs 10,000 Small Businesses projects at Leeds University and Manchester Metropolitan University.
We have extensive experience in working one-to-one with individual businesses offering copywriting, PR and media awareness training and mentoring. Our clients include the MORE project at the University of Central Lancashire, the Design Trust and London Metropolitan University's Design Nation.
Our skill set is wide - we act as SIMPRESS (simulated media) on national and international emergency exercises from two-week long NATO exercises to UK nuclear power station leaks. We write travel, business and news features. We hold audiences several hundred strong enthralled as public speakers hired by cruise ships, historical societies and trade bodies.associations such as FSB.
WHEN IS IT?
Thursday 22 July, 10am - 2pm (there will be two sessions with time built in for breaks & lunch)
WHERE IS IT?
Online via Zoom - details will be sent out a few days before the event.
Please note that this is an interactive workshops - you will be expected to have your camera and microphone turned on and be able to contribute to the session throughout.
HOW DO I BOOK?
This event is free but you must be enrolled with The Big House. Space is limited, so make sure to book your ticket today to guarantee your place.
CONTACT US
If you have any questions and/or would like any further information about this event, please contact the Events Team at bighouse@creativequarter.com or telephone 0115 710 0107.
WHAT IS THE BIG HOUSE PROGRAMME?
The Big House offers fully-funded business support, mentoring, workshops, networking events, access to grants for creative and digital businesses in Nottinghamshire and Derbyshire. Visit bighouse.org.uk for the complete details of the programme. Follow us on Facebook, Twitter and Instagram
As this event is part of a European Regional Development Fund (ERDF) initiative, we will require you to be enrolled in The Big House Programme, prior to attending. If you are not already enrolled, you will find the appropriate form at: https://bighouse.org.uk/enrolment-forms
Please download and complete the form and bring it with you to the event, as it will be required when signing in. If you would like any further information on this event, please contact us at bighouse@creativequarter.com
NB: We will be documenting the event. If you do not wish to be included in images or videos that may be used later for marketing purposes, please let us know beforehand.
This project is part-funded by the European Regional Development Fund 2014 - 2022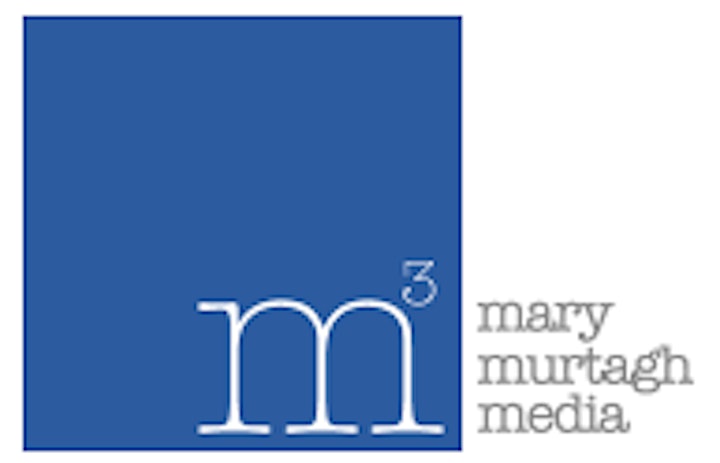 Organizer of How to do your own PR
Supported by the European Regional Development Fund, The Big House project, provides free support for Nottinghamshire and Derbyshire-based creative and digital businesses.
You could be eligible for free business support and funding. Register now at www.bighouse.org.uk. #TheBigHouse #ERDF
From developing potential business ideas, nurturing start-ups and new entrepreneurs, to working with more established businesses wanting to expandor diversify, our partner network can offer you specialist support. Our programme of grants, 1-2-1 mentoring, networking events, workshops and seminars can help you build your contacts and develop the skills and knowledge to succeed.